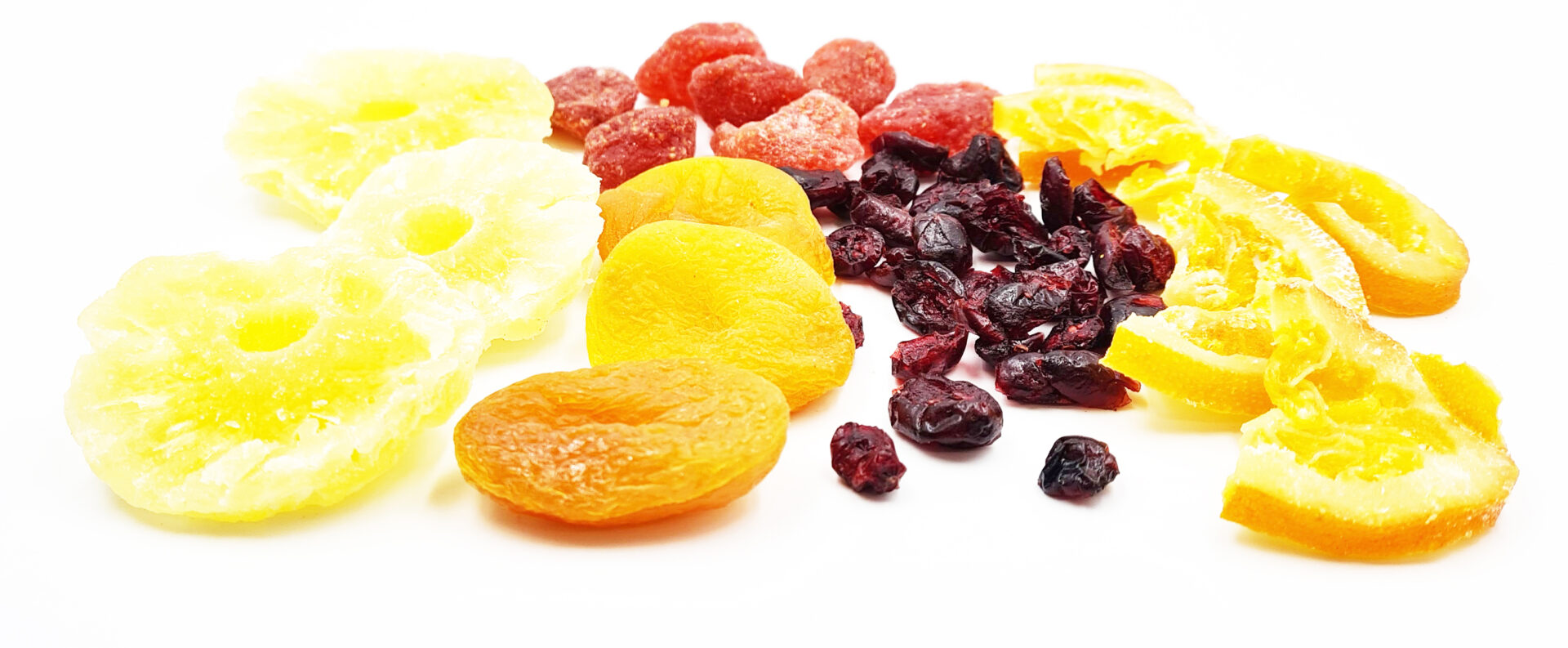 Can Dried Fruits Lower Cholesterol? [A Complete Guide]

Can Dried Fruits Lower Cholesterol? [A Complete Guide]
The surprising benefits of dried fruits. If you're anything like me, you yearn for a sweet treat. Yet finding a healthy snack that satisfies your sweet tooth often seems like a Herculean task. Well, not anymore.
Enter dried fruits, your health-friendly snack that doubles up as a delicious dessert.
Bursting with flavour and nutrition, dried fruits are the answer to your sweet cravings without the added guilt. But the benefits of these natural candies don't end here. Rich in vitamins and offering a quick energy fix, dried fruits could also play a vital role in lowering cholesterol.
In this article, we explore how these naturally sweet delights can keep your heart pumping strong. So, let's jump right in!
Health benefits of dried fruits! and Best Dried Fruits for Lower Cholesterol
Dried fruits aren't just delightful; they're also a powerhouse of essential nutrients. Let's take a detailed look at how specific dried fruits can significantly impact your cholesterol levels.
Health benefits of dried fruits! Dried Apple
Why It's Great
The equivalent of eating twelve apple rings is like devouring two whole apples. Apples are celebrated for their incredible pectin fibre composition, potentially increasing faecal excretion of bile and harbouring cholesterol-lowering phytonutrients unique to apples.
The Science
A study by Florida State University revealed that older women who consumed apples daily saw an average 23% reduction in LDL cholesterol within six months and a 4% increase in HDL cholesterol. Small wonder they dubbed apples a "miracle fruit."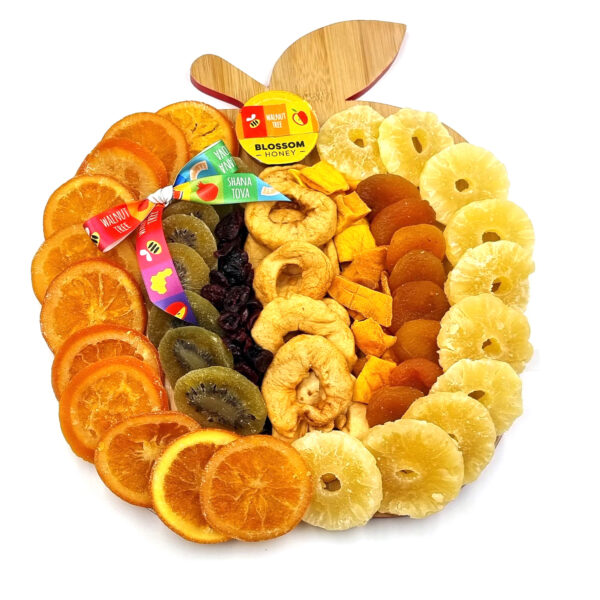 Health benefits of dried fruits! Prunes
Why There're Great
Prunes, being a fantastic source of antioxidants, may hinder LDL cholesterol oxidation, thus helping prevent heart disease and cancer.
The Science
A recent study published in the Journal of Medicinal Food showed that consuming 50 or 100 grams of prunes daily leads to significant improvements in total cholesterol and HDL cholesterol. The study, conducted on 48 healthy postmenopausal women over six months, also found reduced indicators of inflammation known to contribute to heart disease risk.
Raisins
Why There're Great
Raisins, with their soluble and insoluble fibre, potassium, and antioxidants, offer a sweet pathway to lower cholesterol. Enjoy them alone, as a topping, or as a chewy addition to various dishes.
The Science
Researchers found that consuming 1 cup of raisins daily, combined with walking, reduced low-density lipoprotein or "bad" cholesterol. Raisins' insoluble fibre helps with regularity, while the viscous soluble fibre actively lowers cholesterol.
Health benefits of dried fruits! Dried Figs
Why It's Great
Figs, laden with soluble fibre, are linked to lowering LDL cholesterol. How do they do this? Figs contain a high amount of soluble fibre, playing a significant role in cholesterol reduction.
How Figs Help in Removing Cholesterol
Fiber's Role: Soluble fibre forms a jelly-like paste in the intestines, reducing circulating cholesterol in the blood. It helps lower "bad" LDL cholesterol while raising "good" HDL cholesterol.
Bile Breakdown: When you consume enough soluble fibre, like in figs, it grabs the bile (used for fat breakdown) and removes it from the body, causing the liver to create new bile by converting more cholesterol from the blood.
Figs' Unique Mechanism: The soluble fibre in figs undergoes fermentation in the colon, producing compounds that prevent the formation of cholesterol, resulting in lower levels of circulating cholesterol in your vessels.
Other Health Benefits of Dried Fruits
Dried fruits do more than just lowering cholesterol; they're nutrition powerhouses offering several health benefits:
Vitamin Rich: Many dried fruits like prunes, raisins, and apricots are rich in essential vitamins such as Vitamin B12 and D, contributing to overall health and well-being.
Antioxidant Abundance: Dried fruits, such as figs and raisins, are packed with antioxidants, protecting your body from oxidative stress and inflammation.
Fibre Boost: They're an excellent source of dietary fibre, promoting digestive health and aiding in weight management.
Natural Energy: Their natural sugars provide a quick energy boost, making them ideal for pre- or post-workout snacks.
Bone Health: Many dried fruits like prunes and raisins are rich in minerals such as potassium and calcium, supporting bone health.
Final Thoughts
Adding these sweet, chewy treats into your daily diet could help keep your cholesterol levels in check and provide you with a bevy of other health benefits. Next time you reach for a snack, why not choose one of the many delightful, dried fruits from the Walnut Tree's exciting range?
Invest in your health and happiness today with our diverse selection of dried fruit snacks and gifts at Walnut Tree. Treat your taste buds, and your heart will thank you!
About Walnut Tree- the finest edible gifts
Great Taste Awards
With Great Taste Awards for nougat, dried fruit, marron glacé, glacé fruit, dark chocolate ginger and pate de fruit. You'll always be purchasing quality products from Walnut Tree.
Who we supply
Supplied under own brand or white label to prestigious stores, palaces, castles, stately homes, garden centres, delicatessens, farm shops, hamper companies, department stores and gift shops.
Why buy from us?
You're buying directly from the source and will get excellent value for money. If you're not happy with your purchase, we'll refund or replace it. The website is open 24/7, orders despatched within 48 hours.
Our charitable contributions
Walnut Tree supports Future Dreams Breast Cancer Charity with dried fruit for their care packages. www.futuredreams.org.uk
Local areas to our factory
AL1 | AL2 | AL3 | AL9 | AL10 | EN6 | EN5 | EN4 | NW4 | NW7 | NW9 | WD6 | WD7 | WD17 | | WD19 | WD23 | WD24 | WD25 | Aldenham | Barnet | Borehamwood  | Brent X | Bushey | Colney Street | Edgware | Elstree | Finchley | Frogmore | Hatfield | Hendon | Hertfordshire | Hertsmere | Leavesden | London Colney | Mill Hill | New Barnet | North London | Potters Bar | Radlett | Shenley | South Mimms | Stanmore | St. Albans | Southgate | Watford | Welham Green | Whetstone | Woodside Park