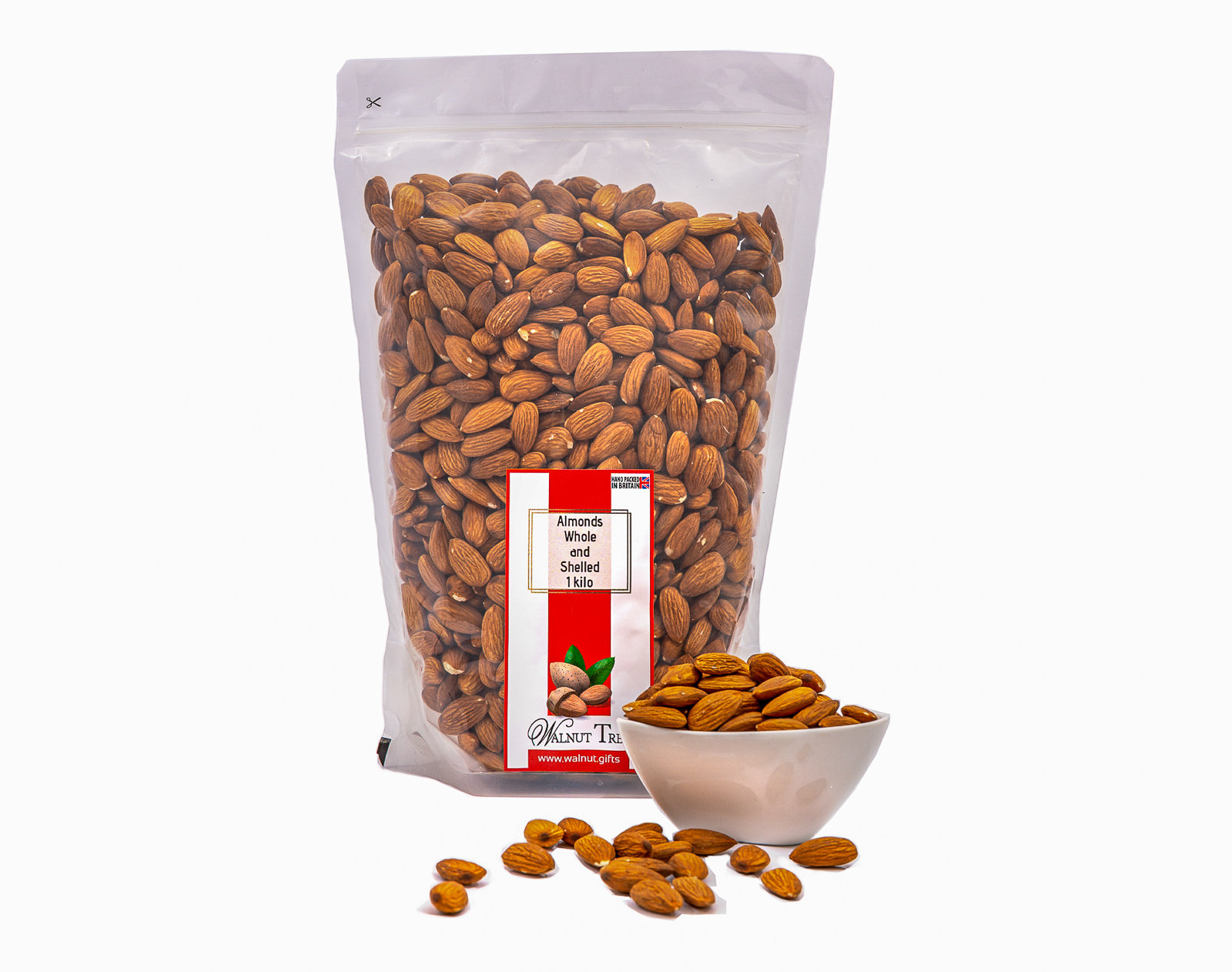 6 Antioxidant-Packed Nuts and Dried Fruits
6 Antioxidant-Packed Nuts and Dried Fruits
So, what's the buzz about antioxidants in nuts and dried fruits? How can a handful of dried berries offer a potent dose of these health-boosting compounds?
We've all heard the age-old saying, "an apple a day keeps the doctor away." But have you considered dried apples? Or other dried fruits and nuts? Often labelled as snacks or indulgent treats, these foods pack in substantial health benefits. Chief among these is a robust antioxidant profile. Let's dive in.
What are Antioxidants?
The term "antioxidants" crops up frequently in health conversations—and for good reason. These natural compounds in dried fruits and nuts combat free radicals in your body. These damaging agents compromise your cells and DNA, setting the stage for chronic diseases like diabetes, heart disease, and cancer.
6 Healthiest Nuts and Dried Fruits (Filled with Antioxidants)
1. Cranberries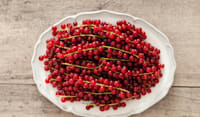 Whether you enjoy them dried or fresh, cranberries are nutrient-packed gems. First off, they're teeming with Vitamin C, which plays a vital role in skin, muscle, and bone maintenance. But that's not the whole story. You also receive a hearty dose of Vitamin E and manganese, crucial components of your body's antioxidant defence system.
Beyond the vitamins and minerals, it contains several potent plant compounds: *Quercetin is the most abundant antioxidant polyphenol in cranberries, known to reduce inflammation, protect your brain, and even guard against infection.
                            *Myricetin is another major antioxidant polyphenol responsible for its anticancer properties.
2. Walnuts & Antioxidants
Continuing our list, walnuts are nutritional powerhouses. Not only are they high in copper, magnesium, and manganese, but they also excel in antioxidant activity. Actually, they outperform nearly all other nuts in this regard.
Specific antioxidants like Vitamin E, melatonin, and various polyphenols are concentrated in the skin. These compounds are effective in reducing LDL cholesterol, often dubbed the "bad" cholesterol.
In fact, a study found that adults over 60 who incorporated walnuts into their diet saw significant decreases in LDL levels. So, grab a handful; it might just be the healthiest nut.
3. Apple & Antioxidants
The age-old saying about apples and doctors holds some truth. When you dehydrate an apple, the health benefits per gram skyrocket, thanks to concentrated antioxidants. You'll find the usual suspects like Vitamin C and quercetin.
Additionally, apples contain catechin, an antioxidant also found in green tea that supports mitochondrial health and energy levels. Catechin may also slow down sugar absorption, further reducing diabetes risk.
4. Almonds
Almonds don't just strengthen bone, prevent cancer, and boost heart health – they're also a key source of protein. You'll also find they're a contender for the title of healthiest nut.
A 2005 study found that almonds increase Vitamin E levels and lower overall cholesterol levels. Vitamin E, a known antioxidant, stops the oxidation process causing your arteries to clog. Little wonder that a subsequent 2014 study noted that increased levels of antioxidants from almonds reduce blood pressure and improve blood flow in healthy males aged 20-70 years old.
5. Blueberries & Antioxidants
Blueberries and antioxidants go together like dried fruits and nuts. They're called a superfood for a reason. In fact, blueberries contain some of the highest levels of antioxidants of any food. They mainly contain polyphenols called flavonoids.
One group called anthocyanins protects against cellular damage, reduces DNA degradation, and lowers the levels of bad cholesterol.
Some research even suggests blueberries boost your intelligence and memory. That's not something you'll forget in a hurry.
6. Pistachios
Pistachios are an important source of antioxidants, containing more than most nuts and seeds. In fact, they're only beaten to the title of world's health nut by walnuts.
Two key antioxidants in pistachios are lutein and zeaxanthin, which are pivotal in eye health. A 2010 study gave people either one or two servings of pistachios per day for a month. By the end, people eating two servings had higher levels of lutein and Vitamin E than those who didn't.
Closing Thoughts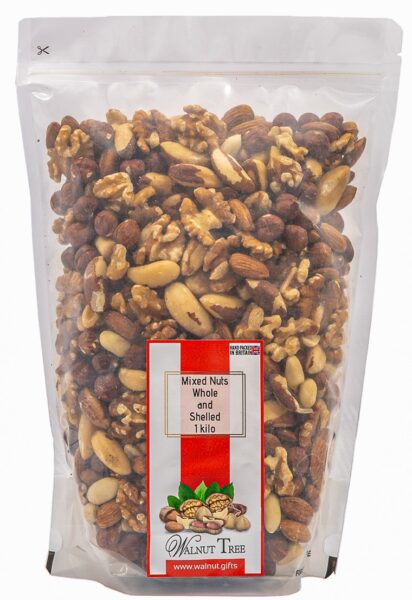 Don't underestimate the powerful punch of antioxidants in dried fruits and nuts. While we may be partial to walnuts at Walnut Tree, there are plenty of options to suit your palate. From cranberries to almonds, the choice of health-boosting, antioxidant-rich foods is vast. Available in kilos bags.
So, the next time you reach for a snack, consider the healthiest options nature has to offer. With these choices, you're not just satisfying your taste buds, but also giving your body the nutrients it needs to fend off disease and age gracefully. Happy snacking!
About Walnut Tree- the finest edible gifts
Great Taste Awards
With Great Taste Awards for nougat, dried fruit, marron glacé, glacé fruit, dark chocolate ginger and pate de fruit. You'll always be purchasing quality products from Walnut Tree.
Who we supply
Supplied under own brand or white label to prestigious stores, palaces, castles, stately homes, garden centres, delicatessens, farm shops, hamper companies, department stores and gift shops.
Why buy from us?
You're buying directly from the source and will get excellent value for money. If you're not happy with your purchase, we'll refund or replace it. The website is open 24/7, orders despatched within 48 hours.
Our charitable contributions
Walnut Tree supports Future Dreams Breast Cancer Charity with dried fruit for their care packages. www.futuredreams.org.uk
Local areas to our factory
AL1 | AL2 | AL3 | AL9 | AL10 | EN6 | EN5 | EN4 | NW4 | NW7 | NW9 | WD6 | WD7 | WD17 | | WD19 | WD23 | WD24 | WD25 | Aldenham | Barnet | Borehamwood  | Brent X | Bushey | Colney Street | Edgware | Elstree | Finchley | Frogmore | Hatfield | Hendon | Hertfordshire | Hertsmere | Leavesden | London Colney | Mill Hill | New Barnet | North London | Potters Bar | Radlett | Shenley | South Mimms | Stanmore | St. Albans | Southgate | Watford | Welham Green | Whetstone | Woodside Park