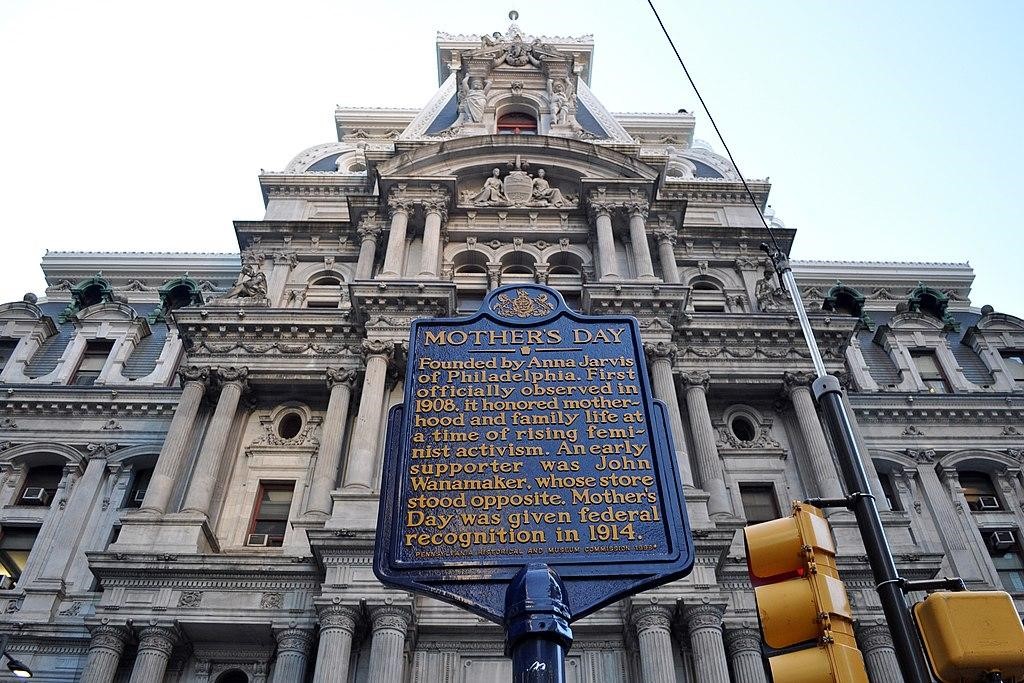 Best Mother's Day Gifts
Celebrating the History and Traditions of Mother's Day and Best Mother's Day Gifts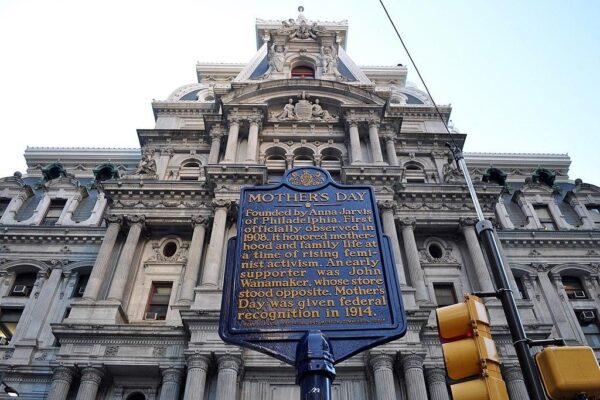 Mother's Day Historical Marker at Market and N. Juniper Sts. Philadelphia PA
The History of Mother's Day
For over a century, we've celebrated Mother's Day as a holiday. Anna Jarvis held the first official Mother's Day worship service in 1905 at Andrews Methodist Episcopal Church in Grafton, West Virginia. Jarvis tirelessly worked since 1868 to make this happen. She always claimed that Mother's Day was her invention. A celebration she created following her mother's death. In the subsequent years, the US government designated it a national holiday. Today, over 40 countries around the world celebrate Mother's Day, although the dates and traditions vary.
Mother's Day Celebrations Around the World and with Best Mother's Day Gifts
Although Anna Jarvis coined the term "Mother's Day," celebrations of motherhood have been a part of different cultures for centuries. In the UK, people have celebrated Mothering Sunday since the Middle Ages. Back then, it was a day when Christians would visit their "mother church." Later, it became a day when domestic servants would get a day off to visit their families, especially their mothers. Mother's Day was closely associated with the Virgin Mary in Catholic and Lutheran traditions.
While there is no concept of Mother's Day in Islam, the Quran teaches that children should prioritize their love for their mothers over their fathers.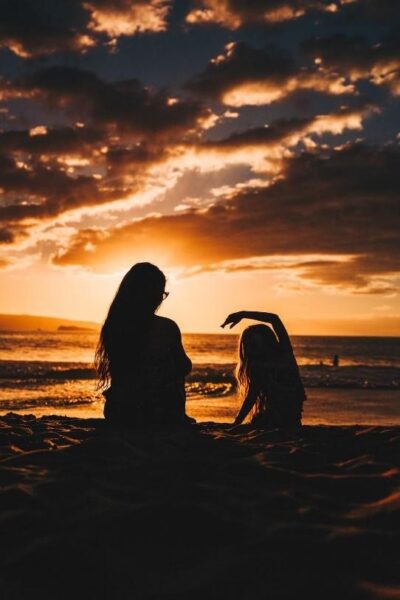 In the Hindu tradition, people celebrate Mother's Day as "Mata Tirtha Aunshi" or "Mother Pilgrimage Fortnight" in countries such as Nepal. The celebration is based on the Hindu religion and predates the creation of the US-inspired Mother's Day for several centuries. Buddhism has a similar practice. Buddhists celebrate the festival of Ullambana, derived from the story of Maudgalyayana and his mother.
Today, these traditions are celebrated worldwide and have become collectively known as Mother's Day.
Best Gifts for Mother's Day
Finding the perfect gift for your mother can be a challenge. At Walnut Tree, we have the ideal range of complimentary gifts for you to choose from. Here are our top three picks for the best gifts for Mother's Day:
Marzipan Fruits. We craft our delectable marzipan fruits to look and taste like the real thing. Made with premium ingredients, our marzipan fruits come in various shapes and flavours, from luscious strawberries to juicy oranges. These sweet treats are perfect for satisfying your mother's sweet tooth.
Orange Peel-Ginger-Lemon in Dark Chocolate. Indulge your mother's taste buds with our exotic combination of sweet citrus peel, spicy ginger, and rich dark chocolate. This treat's bold and unique flavours will leave her feeling loved and appreciated.
Fruit Jellies. Our fruit jellies are a fruity and fun way to show your mother how much you care. Made with fresh fruits and natural ingredients, our fruit jellies come in various flavours and colours, from tangy lemon to sweet raspberry. These tasty treats are perfect for sharing with family and friends.
Whether you choose our marzipan fruits or sweet fruit jellies, you can be sure that your mother will appreciate the thoughtful gesture. So, why wait? Order your complimentary gift from The Walnut Tree today and make this Mother's Day unforgettable! A range of Walnut Tree products is also available from Amazon.
Read about Walnut Tree
Great Taste Awards
With Great Taste Awards for marron glacé, glacé fruit, dark chocolate ginger and pate de fruit. You will always be purchasing quality products from Walnut Tree.
Who we supply
Supplied under own brand or white label to prestigious stores, palaces, castles, stately homes, garden centres, delicatessens, farm shops, hamper companies, department stores and gift shops.
Why buy from us?
You're buying directly from the source and will get excellent value for money. If you're not happy with your purchase, we'll refund or replace it. The website is open 24/7, orders despatched within 48 hours.
Our charitable contributions
Walnut Tree supports Future Dreams Breast Cancer Charity with dried fruit for their care packages. www.futuredreams.org.uk
Local areas to our factory
AL1 | AL2 | AL3 | AL9 | AL10 | EN6 | EN5 | EN4 | NW4 | NW7 | NW9 | WD6 | WD7 | WD17 | | WD19 | WD23 | WD24 | WD25 | Aldenham | Barnet | Borehamwood  | Brent X | Bushey | Colney Street | Edgware | Elstree | Finchley | Frogmore | Hatfield | Hendon | Hertfordshire | Hertsmere | Leavesden | London Colney | Mill Hill | New Barnet | North London | Potters Bar | Radlett | Shenley | South Mimms | Stanmore | St. Albans | Southgate | Watford | Welham Green | Whetstone | Woodside Park
References:
https://en.wikipedia.org/wiki/Mother's_Day
https://en.wikipedia.org/wiki/Mother%27s_Day_(United_States)#History