Best Gifts for Easter
Discovering the History Behind the Millennia Old Traditions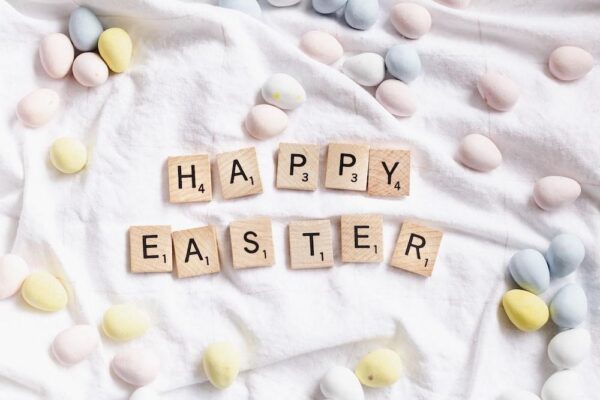 Photo by Priscilla Du Preez on Unsplash
Easter is one of the most celebrated Christian holidays around the world, commemorating the resurrection of Jesus Christ. However, did you know Easter also has pagan connotations associated with fertility symbols of new life, such as Easter eggs?
In this article, we will explore the history of Easter, its origins, and how it is celebrated today, as well as highlight the best gifts for Easter from Walnut Tree Gifts.
The History of Easter
Christians have celebrated Easter for centuries, but its origins date back to pagan times. Early believers likely derived the name from Eostre, a pagan goddess of spring and fertility. The ancient Saxons celebrated her festival during the vernal equinox, which marks the beginning of spring in the Northern Hemisphere. They believed that Eostre would bless the earth with fertility and new life during this time.
When Christianity began to spread throughout Europe, the early Christians adopted some of the pagan traditions, including the celebration of Easter. Over time, the holiday became associated with the resurrection of Jesus Christ, as it was believed that he rose from the dead on the third day after his crucifixion, which was celebrated during the Jewish holiday of Passover.
The exact date of Easter has been a subject of debate for centuries. In 325 CE, the Council of Nicaea established that Easter should be celebrated on the Sunday following the first full moon after the vernal equinox. This formula ensures that Easter always falls between March 22 and April 25.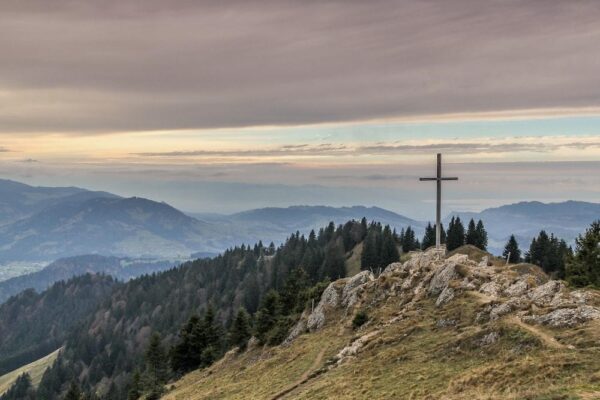 Photo by Thanti Riess on Unsplash
Modern Easter Traditions and Best Gifts for Easter
Easter is also associated with many symbols, including the Easter Bunny, which originated from German Lutherans. The bunny, known for its ability to reproduce quickly, became a symbol of fertility and new life and eventually became associated with Easter.
Today, Easter is celebrated in many different ways around the world, with varying traditions and customs. In Western Christianity, Easter Sunday marks the end of Lent, a period of fasting and penance, and is celebrated with church services, family gatherings, and the exchange of gifts.
Best Gifts for Easter
Easter is a time to give gifts to others, and Walnut Tree Gifts offers a variety of options that are sure to delight your loved ones. Here are some of the best gifts for Easter from Walnut Tree Gifts:
Boxed Gifts – These beautifully packaged gifts are perfect for Easter and include a variety of treats such as marzipan fruits, dried fruits, and nuts. Choose from a range of designs and flavours to suit every taste.
Chocolate Nuts – Indulge in the rich, smooth taste of chocolate-covered nuts, including almonds, hazelnuts, and macadamias. These make a great addition to any Easter basket or as a standalone gift.

Beautiful marzipan fruit from Walnut Tree

Chocolate-Dipped Fruit – Try the delicious chocolate-dipped fruit, including mango, oranges, and apricots, for a healthier option. These are sure to satisfy any sweet tooth while providing a refreshing taste of fruit.
Easter is a holiday that has evolved over time and has many origins and traditions. Celebrate this occasion by giving the gift of love and appreciation with Walnut Tree Gifts' selection of chocolates, nuts, and dipped fruit.
With these thoughtful gifts, you can make Easter even more special for your loved ones. As we are away for Easter please visit out on-line shop at  Amazon. Click on this link for a full range of Walnut Tree products
Read about Walnut Tree
Great Taste Awards
With Great Taste Awards for marron glacé, glacé fruit, dark chocolate ginger and pate de fruit. You will always be purchasing quality products from Walnut Tree.
Who we supply
Supplied under own brand or white label to prestigious stores, palaces, castles, stately homes, garden centres, delicatessens, farm shops, hamper companies, department stores and gift shops.
Why buy from us?
You're buying directly from the source and will get excellent value for money. If you're not happy with your purchase, we'll refund or replace it. The website is open 24/7, orders despatched within 48 hours.
Our charitable contributions
Walnut Tree supports Future Dreams Breast Cancer Charity with dried fruit for their care packages. www.futuredreams.org.uk
Local areas to our factory
AL1 | AL2 | AL3 | AL9 | AL10 | EN6 | EN5 | EN4 | NW4 | NW7 | NW9 | WD6 | WD7 | WD17 | | WD19 | WD23 | WD24 | WD25 | Aldenham | Barnet | Borehamwood  | Brent X | Bushey | Colney Street | Edgware | Elstree | Finchley | Frogmore | Hatfield | Hendon | Hertfordshire | Hertsmere | Leavesden | London Colney | Mill Hill | New Barnet | North London | Potters Bar | Radlett | Shenley | South Mimms | Stanmore | St. Albans | Southgate | Watford | Welham Green | Whetstone | Woodside Park
References:
https://www.bbc.co.uk/newsround/61105975
https://www.britannica.com/topic/Easter-holiday
https://en.wikipedia.org/wiki/Easter