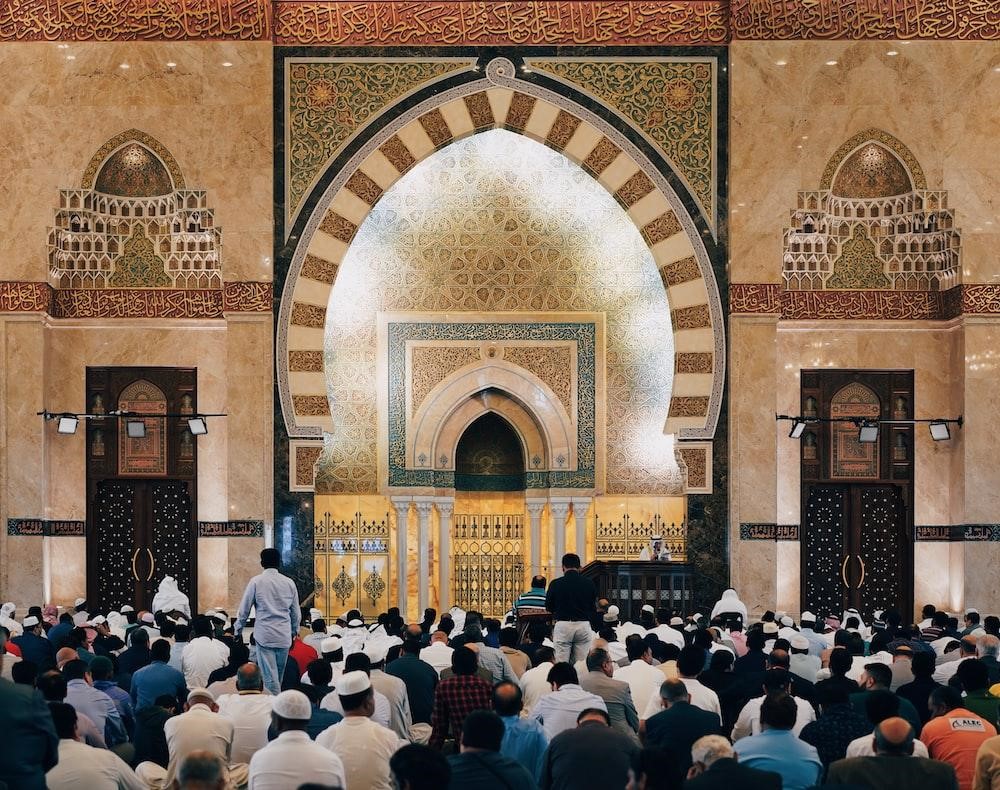 Exploring the History and Significance of Ramadan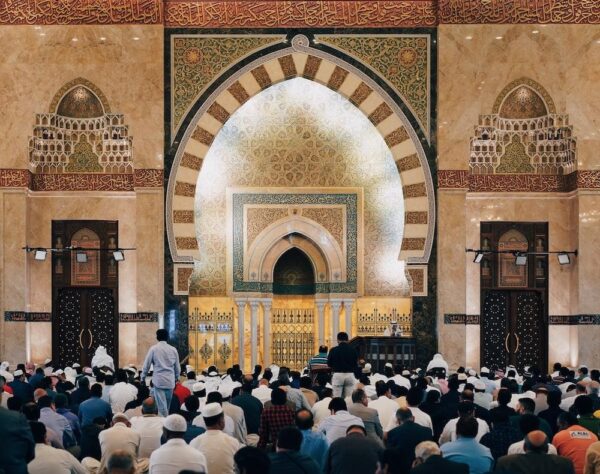 History of Ramadan
Ramadan is an important religious observance for Muslims around the world. Firstly, it is the ninth month of the Islamic calendar, and fasting, prayer, and acts of charity mark it. Additionally, Ramadan is a time of spiritual reflection and renewal, and it is one of the Five Pillars of Islam. Muslims define the start of Ramadan as the sighting of the crescent moon, known as the Hilal. It lasts for approximately 29 to 30 days. Finally, the celebration of Eid al-Fitr marks the end of Ramadan. During this time the Best Ramadan Gifts are exchanged.
Furthermore, the history of Ramadan dates back to the year 610, when the Prophet Muhammad received the first revelations of the Quran. The revelations subsequently continued over a period of 23 years. Muhammad received the last one in the year 632.
The Customs of Ramadan
During this time, the Prophet Muhammad established the month of Ramadan as a time of fasting and spiritual reflection. As a result, Muslims are expected to fast from dawn to sunset during Ramadan. Additionally, the Night of Destiny (Qadr Night) is the holiest night of the year. It occurs on an odd numbered night during the last ten days of Ramadan and is believed to be the night when the first revelations of the Quran were given to the Prophet Muhammad.
Ramadan is a time of spiritual and physical discipline, with Muslims abstaining from food, drink, and other physical needs during daylight hours. This fast is broken each day at sunset with a meal called iftar. Moreover, Muslims are also expected to give to charity during Ramadan. Many mosques offer nightly prayers as well, adding to the spiritual significance of the month.
Traditional Foods Eaten on Ramadan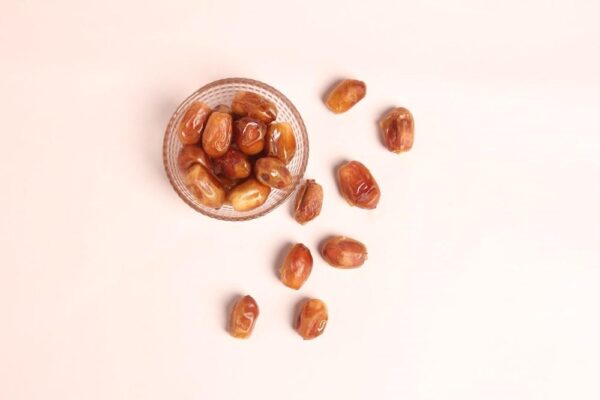 Photo by Rauf Alvi on Unsplash
Food plays an essential role in the celebration of Ramadan. Firstly, Muslims break their fasts with a meal called iftar, which typically includes dates and water. Dates are an essential part of Middle Eastern and Islamic cuisine and have been a part of Ramadan traditions for centuries. They are extremely healthy, packed with vitamins and minerals, and are an excellent source of energy to help sustain fasting Muslims throughout the day.
Moreover, dates have been cultivated in the Middle East for thousands of years, and there are over 400 different varieties available. Among them, the most popular types of dates include Medjool, Deglet Noor, and Barhi. These varieties vary in taste, texture, and size, but they are all known for their natural sweetness and nutritional value. Overall, dates are an important part of the Ramadan diet and are enjoyed by Muslims worldwide during the month-long observance.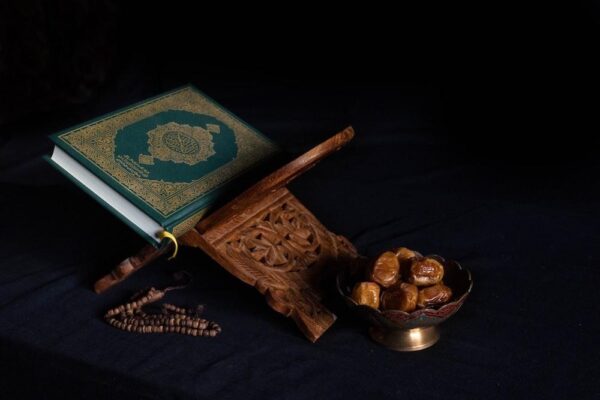 Photo by Abdullah Arif on Unsplash
Best Ramadan Gifts
Dates make one of the best Ramadan gifts. At Walnut Tree, we offer a wide range of gifts that include dates. Here are our top two picks:
Dried Fruit Gift Tray – Our dried fruit gift tray is perfect for sharing during iftar. The tray includes a delicious selection of dried fruits, including pineapple, mango, apricots, and cranberries. This tray is perfect for those who want to enjoy a variety of dried fruits during Ramadan.
Natural Nut Gift Box – Our natural nut gift box is another excellent option for a Ramadan Day gift. The box includes a selection of nuts, including almonds, pecans, and walnuts – the ideal accompaniment to sweet and juicy dates. This gift is perfect for those who enjoy a healthy and delicious snack during Ramadan.
At Walnut Tree, we understand the importance of finding the Best Ramadan Gifts for your loved ones during Ramadan. Our complimentary gift wrapping service adds an extra level of opulence to your selected, dried fruit gift trays and natural nut gift boxes. These are perfect for showing your appreciation to your family and friends during this special time. Order your gift today and make this Ramadan special. A range of Walnut Tree products is also available from Amazon.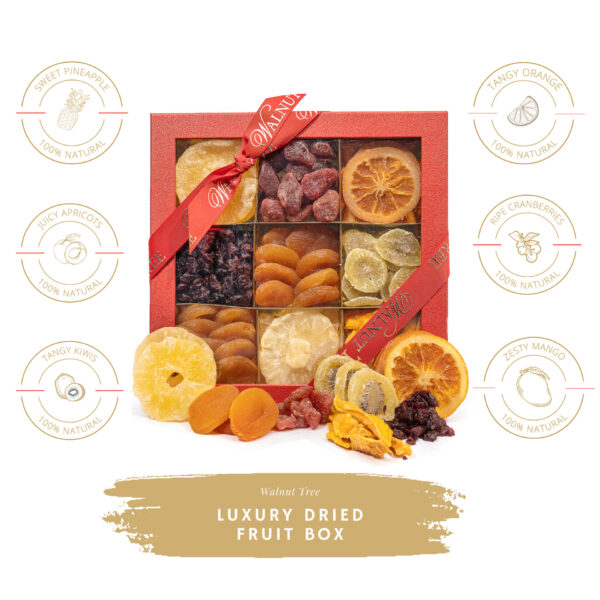 Read about Walnut Tree
Great Taste Awards
With Great Taste Awards for marron glacé, glacé fruit, dark chocolate ginger and pate de fruit. You will always be purchasing quality products from Walnut Tree.
Who we supply
Supplied under own brand or white label to prestigious stores, palaces, castles, stately homes, garden centres, delicatessens, farm shops, hamper companies, department stores and gift shops.
Why buy from us?
You're buying directly from the source and will get excellent value for money. If you're not happy with your purchase, we'll refund or replace it. The website is open 24/7, orders dispatched within 48 hours.
Our charitable contributions
Walnut Tree supports Future Dreams Breast Cancer Charity with dried fruit for their care packages. www.futuredreams.org.uk
Local areas to our factory
AL1 | AL2 | AL3 | AL9 | AL10 | EN6 | EN5 | EN4 | NW4 | NW7 | NW9 | WD6 | WD7 | WD17 | | WD19 | WD23 | WD24 | WD25 | Aldenham | Barnet | Borehamwood  | Brent X | Bushey | Colney Street | Edgware | Elstree | Finchley | Frogmore | Hatfield | Hendon | Hertfordshire | Hertsmere | Leavesden | London Colney | Mill Hill | New Barnet | North London | Potters Bar | Radlett | Shenley | South Mimms | Stanmore | St. Albans | Southgate | Watford | Welham Green | Whetstone | Woodside Park
References:
https://en.wikipedia.org/wiki/Ramadan
https://www.learnreligions.com/what-is-ramadan-2004619