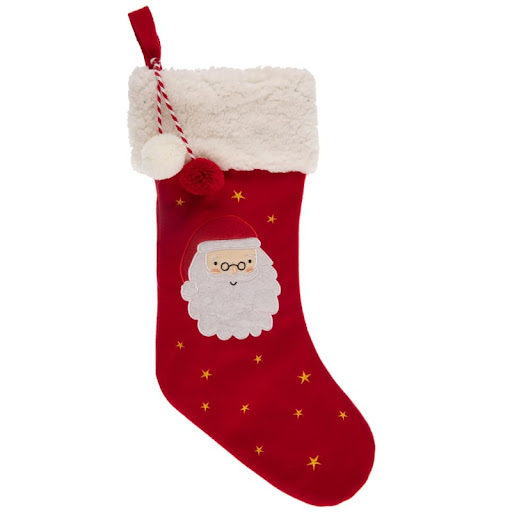 Best Stocking Fillers
We've got some of the Best Stocking Fillers at reasonable prices that will help you to give your loved ones a great stocking filled with goodies at Christmas.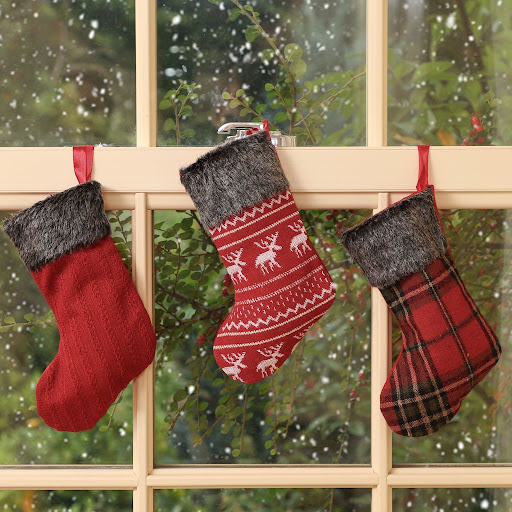 History of the stocking at Christmas
The history of the Christmas stocking is a bit of a strange one, in that the legend that accounts for its origin is likely not quite true. With that said, though, it is a lovely story.
As the tale goes, a Father was struggling to make ends meet., He was worried for his daughters futures. Saint Nicholas heard of this man's plight and placed a bag of gold in the daughters' stockings, which were hung by the fire to dry. When the family awoke, they were thrilled to find the gold, and the tradition of hanging stockings, or socks, spread from there.
Some great options
If you're looking for something to add to stockings in your family, then you might like to avoid adding a bag of gold, if at all possible. Thankfully, there are some great options that will work wonderfully well in the place of that option.
Here, we're going to talk about a couple of great options from our site.
Almonds are a delightful nut, commonly eaten during the Christmas period. To be sure that you can bring a little more joy to the small treats, we've coated a range of nuts in milk, dark, white, and caramel chocolate.
The decadent taste is second only to the rich texture and smooth crunch that these nuts have. Hand packed in a gift box in our factory in Hertfordshire. They are ready to be gifted to a friend, work colleague or family member. We've even thought of the ribbon – it's a luxurious, simple, and elegant gift.
A long-standing symbol of stockings at Christmas is a golden ball. Some versions of the tale say that Saint Nicholas placed gold balls in the stockings, instead of gold coins. In the modern day, people use oranges and similar fruit to represent these gold balls. Apricots are a great example of that symbolism – a rich, golden color and a sweet flavor to bring the Christmas spirit to light.
Our dried apricots are rich and wholesome. Wrapped in a thick, crisp shell of decadent dark chocolate that will bring a smile to even the most devoted cocoa lover.   Hand packed in tasteful and elegant red and gold scrolls. The range also boasts dark chocolate covered dried mango, orange, lemon and ginger.

Best Stocking Fillers
Stocking fillers are a great option to hand out to friends and family at Christmas time. It's a great way to ensure that everyone has all of the presents that they might need. As well as make sure that you don't break the bank. We hope these options suit you and yours just fine for stocking stuffers this year!
Read about Walnut Tree
Great Taste Awards
With Great Taste Awards for marron glacé, glacé fruit, dark chocolate ginger and pate de fruit. You will always be purchasing quality products from Walnut Tree.
Who we supply
Supplied under own brand or white label to prestigious stores, palaces, castles, stately homes, garden centres, delicatessens, farm shops, hamper companies, department stores and gift shops.
Why buy from us?
You're buying directly from the source and will get excellent value for money. If you're not happy with your purchase, we'll refund or replace it. The website is open 24/7, orders despatched within 48 hours.
Our charitable contributions
Walnut Tree supports Future Dreams Breast Cancer Charity with dried fruit for their care packages. www.futuredreams.org.uk
Local areas to our factory
AL1 | AL2 | AL3 | AL9 | AL10 | EN6 | EN5 | EN4 | NW4 | NW7 | NW9 | WD6 | WD7 | WD17 | | WD19 | WD23 | WD24 | WD25 | Aldenham | Barnet | Borehamwood  | Brent X | Bushey | Colney Street | Edgware | Elstree | Finchley | Frogmore | Hatfield | Hendon | Hertfordshire | Hertsmere | Leavesden | London Colney | Mill Hill | New Barnet | North London | Potters Bar | Radlett | Shenley | South Mimms | Stanmore | St. Albans | Southgate | Watford | Welham Green | Whetstone | Woodside Park