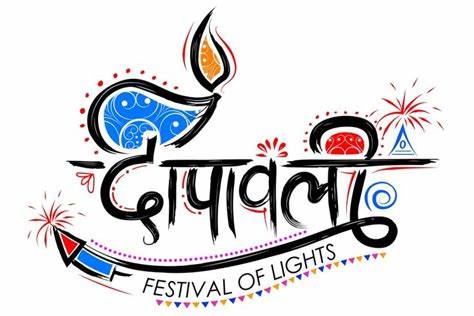 Best Diwali Gifts
Best Diwali Gifts can be tricky to think of. The festival of lights, while celebrated by many people around the world, is a personal affair. Therefore, knowing what gift to buy someone can be a personal choice. Naturally, we recommend a food treat selection for Diwali, since that's a gift that's both personal and universally appreciated.
The food traditions of Diwali often involve more of a feast than a range of snacks. Therefore, finding some gift options was tricky. However, we're certain we've done well in our offerings here! Read on to find out more about some great Diwali treats.
Best Diwali Gifts, Nut Brittle
Nut brittle is something that we certainly recommend to anyone that appreciates nuts, or any sweet treat. The concept is simple if you're unfamiliar: nuts are bound together with caramel, leading to a crispy, crunchy, and sweet treat.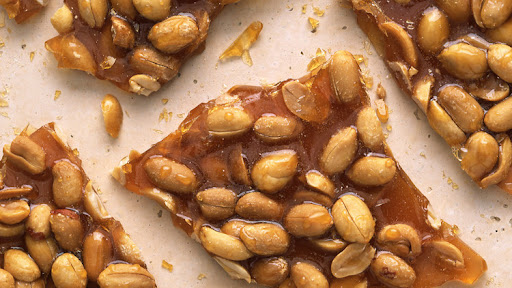 Nuts and sweets have long been staple Diwali gifts, so a combination of the two could be a great choice. Our nut brittle offering involves six individually wrapped bars of nut brittle, all of which are delicately gift wrapped to be sure that the recipient is thrilled with their unique gift. Whether you try the almond brittle, peanut brittle, or the more adventurous puffed rice and almond brittle, you'll enjoy the combination of sweet snap and savoury crunch.
Best Diwali Gifts, Nuts in Chocolate
Rich, elegant nuts enrobed in delicate and potent chocolate make a wonderful gift. The combination of two rich snacks into an elegant and tasty treat makes for a delightfully subtle and winning gift. Everyone loves chocolate-covered nuts, as is evidenced by the fact that they're a staple holiday treat in a number of cultures – people celebrating Diwali are no different.
Our luxurious chocolate nut selection makes an elegant gift – a combination of nine offerings laid out in a golden tray, before being wrapped with ribbons for an elegantly presentable gift sure to be appreciated. Brazil nuts, almonds, hazelnuts, and pecans are within the tray, enrobed in a range of coatings from milk chocolate to caramel. We adore the brazil nuts wrapped in milk chocolate – they're a classic!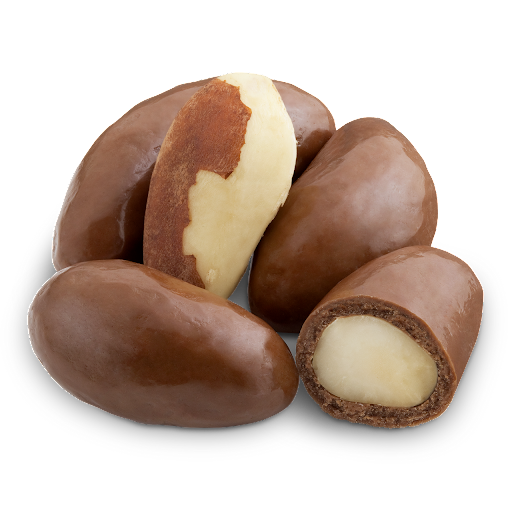 Best Diwali Gifts, Pate De Fruit or Fruit Jellies
Pate de fruit or fruit jellies are a seriously underappreciated confectionary – we adore having them all year round! The reason that we recommend them for Diwali is that their bright colour and flavour make for a wonderful addition to any festival of light celebrations!
Our pate de fruit has a great taste award since they're a class-leading confectionary that we're exceptionally proud of. Our expert confectioners make each nibble with real fruit to be sure that the flavour is powerful and impressive – we adore these confections!
And they're suitable for vegan, gluten free, halal and vegetarian diets
Any of the options on this list could make for a wonderfully tasty and impressive Diwali gift this year. All gifts from Walnut Tree can be gift wrapped and we can include a personnel greetings message. No matter which you choose, we're sure the recipient will be thrilled with their gift!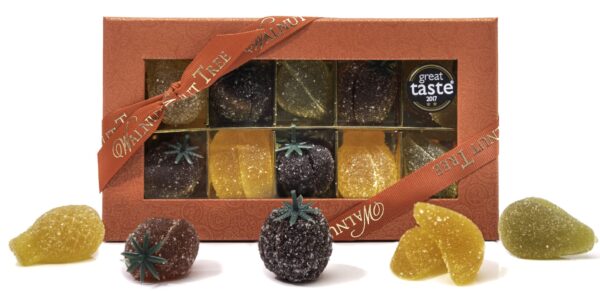 Read about Walnut Tree
Great Taste Awards
With Great Taste Awards for marron glacé, glacé fruit, dark chocolate ginger and pate de fruit. You will always be purchasing quality products from Walnut Tree.
Who we supply
Supplied under own brand or white label to prestigious stores, palaces, castles, stately homes, garden centres, delicatessens, farm shops, hamper companies, department stores and gift shops.
Why buy from us?
You're buying directly from the source and will get excellent value for money. If you're not happy with your purchase, we'll refund or replace it. The website is open 24/7, orders despatched within 48 hours.
Our charitable contributions
Walnut Tree supports Future Dreams Breast Cancer Charity with dried fruit for their care packages. www.futuredreams.org.uk
Local areas to our factory
AL1 | AL2 | AL3 | AL9 | AL10 | EN6 | EN5 | EN4 | NW4 | NW7 | NW9 | WD6 | WD7 | WD17 | | WD19 | WD23 | WD24 | WD25 | Aldenham | Barnet | Borehamwood  | Brent X | Bushey | Colney Street | Edgware | Elstree | Finchley | Frogmore | Hatfield | Hendon | Hertfordshire | Hertsmere | Leavesden | London Colney | Mill Hill | New Barnet | North London | Potters Bar | Radlett | Shenley | South Mimms | Stanmore | St. Albans | Southgate | Watford | Welham Green | Whetstone | Woodside Park