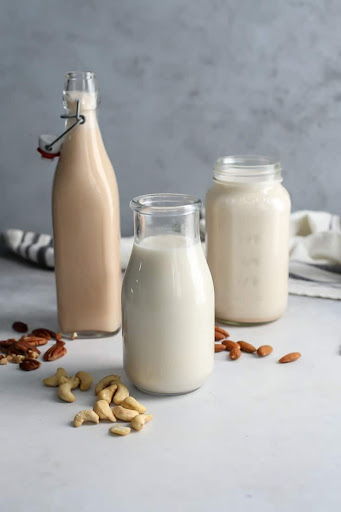 DIY Nut Milk
Nut milk is something that's rather taken the world by storm over recent years and months. The trend is simple – milk alternatives. People might want these for a range of reasons, from digestive ease to trying out some eco-friendly changes in diet. We're going to run through some questions people typically have about DIY nut milk, and make some recommendations, too.
DIY Nut Milk. Why make your own nut milk?
Making homemade nut milk is something that very few people do since it's considered to be quite tricky. However, the reality is that it isn't tricky, simply a little time-consuming.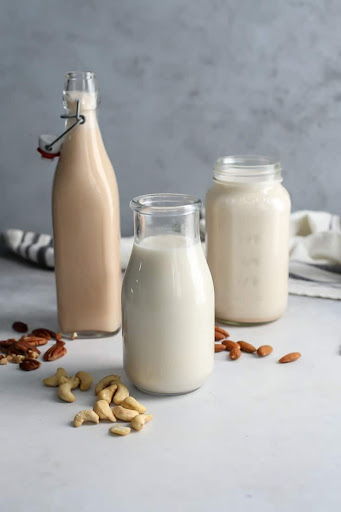 The first reason that people might choose to make their own milk alternative from hazelnuts, for example, is that homemade options contain fewer additives. People are generally quite untrustworthy of processed food since it can contain additives that they don't recognize. This is totally understandable – a bottle of dairy milk will typically have one ingredient listed on the side. A bottle of plant-based milk, however, can have many ingredients, including stabilizers and emulsifiers.
These ingredients are rarely harmful, and never harmful in small doses of a portion of milk. However, since they're unfamiliar, people would rather create their own alternative, without the added ingredients.
The second reason people may prefer to make their own nut milk is for a cleaner, more straightforward, flavour. Commercial almond milk, for example, can contain a number of flavour enhancers and alterers. These chemicals will make the almond milk taste a simple, repeatable way – that's what a large company wants.
Nut milk that's made from premium almonds in your own home, however, can taste simply like those nuts. The clean, straightforward taste of specially selected and processed almonds will be present in that milk that you create, allowing you to truly enjoy that flavour.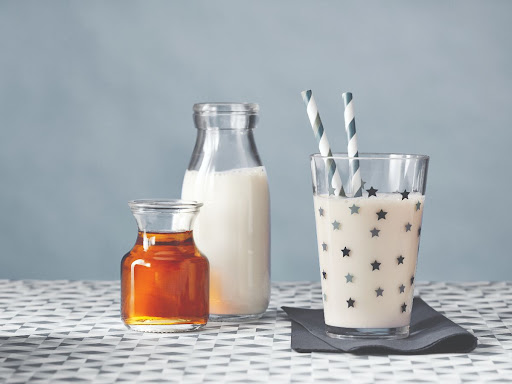 DIY Nut Milk. How to make nut milk yourself
Making nut milk yourself couldn't be easier. There are a number of different options for nuts that you could select, though we would recommend a nut with a fairly smooth, creamy taste. Brazil nuts or almonds are a great choice, since their flavour is rich and creamy, without being too strong.
Walnut milk could be a great choice for something different, but the flavour of the walnuts would likely alter the flavour of the milk. Therefore, it may not make a great addition to complex dishes, such as a creamy pasta sauce, or a rich soup.
Once you've selected the nuts that you're planning to use, the first step is to soak them overnight in a large bowl of water. This allows the tough, fibrous nuts to become a little weaker and easier to process.
Once the nuts have soaked, they must be blended. Blend the nuts with the water that you soaked them in – this will allow for a looser texture, allowing greater milk extraction.
Once the nuts are blended into a pulp that's as smooth as possible, they need to be passed through the finest filter that you can find. A paper coffee filter would work well for this, though cheesecloth is much more commonly used.
Pass the liquid through the cheesecloth, before allowing the final dregs to sit in the cloth for a while, dripping the last of the liquid through into a container. The liquid in that final container is the nut milk that you've been working toward. To store it, use an airtight container, and keep it in the fridge.
DIY Nut Milk. How to make homemade nut milk last as long as possible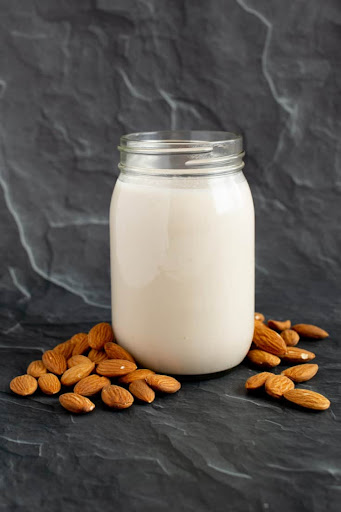 There are a few reasons that you might want to keep your nut milk for as long as possible. The best reason, however, is likely that the nut milk takes a lot of time to make. Keeping it on hand, therefore, is vital to ensure that you don't run out at an inopportune moment, and get caught short.
By far and away, the best way to keep DIY walnut milk unspoiled for as long as possible is to keep it in the fridge, within an airtight container. A sealable container that can be moved in and out of your fridge is ideal since that will allow you to add nut milk to the container more easily.
Nut milk made with premium walnuts should certainly be kept in the fridge since its cool temperature will enhance the gentle bitterness. This flavour will work well when combined with coffee, so we might suggest using it to make a simple home latte.
If you'd like to make nut milk well in advance, then your best choice is to freeze the milk. The best way to do this is to add the nut milk to a large, freezer-safe container. Water-based liquids will expand by twenty percent when they freeze, so only fill the container four-fifths of the way full.
Once you've added to the container, place it on an airtight lid, and place the milk in your freezer. Frozen solid it will keep for three months. When you thaw it, you may need to blend the liquid to combine the water and nut extracts into an emulsion once again.
Read about Walnut Tree
Great Taste Awards
With Great Taste Awards for marron glacé, glacé fruit, dark chocolate ginger and pate de fruit. You will always be purchasing quality products from Walnut Tree.
Who we supply
Supplied under own brand or white label to prestigious stores, palaces, castles, stately homes, garden centres, delicatessens, farm shops, hamper companies, department stores and gift shops.
Why buy from us?
You're buying directly from the source and will get excellent value for money. If you're not happy with your purchase, we'll refund or replace it. The website is open 24/7, orders despatched within 48 hours.
Our charitable contributions
Walnut Tree supports Future Dreams Breast Cancer Charity with dried fruit for their care packages. www.futuredreams.org.uk
Local areas to our factory
AL1 | AL2 | AL3 | AL9 | AL10 | EN6 | EN5 | EN4 | NW4 | NW7 | NW9 | WD6 | WD7 | WD17 | | WD19 | WD23 | WD24 | WD25 | Aldenham | Barnet | Borehamwood  | Brent X | Bushey | Colney Street | Edgware | Elstree | Finchley | Frogmore | Hatfield | Hendon | Hertfordshire | Hertsmere | Leavesden | London Colney | Mill Hill | New Barnet | North London | Potters Bar | Radlett | Shenley | South Mimms | Stanmore | St. Albans | Southgate | Watford | Welham Green | Whetstone | Woodside Park