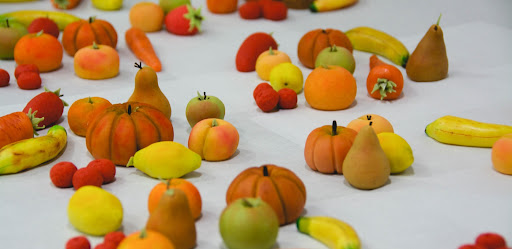 Marzipan – A Wonderful Gift
Marzipan – A Wonderful Gift
Marzipan is something that is adored the world over. The complex flavour of the rich, nutty ingredients combined with the sugar in the recipe is exceptional. In this article, we will talk a little about marzipan, from its origins to why is Marzipan – A wonderful gift.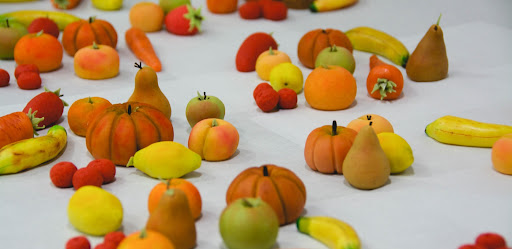 A brief history of marzipan
There are two possible paths that marzipan originated from, the reason for this being that it's simple food. The combination of sugar, almonds and honey is a tasty recipe that many people thought of. It's not dissimilar from nougat, which is commonly sold alongside marzipan.
Some historians think that Turkish people introduced the concept of marzipan to some cities in the Northeast Mediterranean. These ancient Turks would have introduced simple, plain marzipan. Chefs developed and experimented with that marzipan over time. In the modern day, historians see this line of evolution in cities like Lübeck, in Northern Germany.
Other historians think that marzipan was first made in Toledo, in what is now central Spain. At the time, the land was Al-Andalus, a Muslim-ruled country. This could explain the origin of marzipan since things similar to marzipan were common in other Muslim countries at the time (around 1150).
This proto-marzipan was likely a paste of almonds and honey, as writers of the time spoke about it in their food texts. It's likely that cooks combined this with sugar that Portuguese explorers bought back to the Iberian peninsula, leading to marzipan as we might recognize it today.
Over time, cooks refined recipes, and the Toledo region of Spain has PGI status, meaning that marzipan produced in the region must follow strict guidelines.
Where is marzipan from?
This is a bit of a tricky question to answer since there are two schools of thought. An almond-honey paste existed in a number of Muslim countries – home cooks made and served it as a dessert. Muslim cultures spread this paste throughout the Mediterranean, and several cultures developed Marzipan from it.
The two most prominent cultures that focused on Marzipan intently were in Northeastern Europe (modern-day Austria, Germany, and Poland), and the Iberian Peninsula (modern-day Spain).
Our marzipan is in the Toledo style since it's decadently rich and smooth throughout.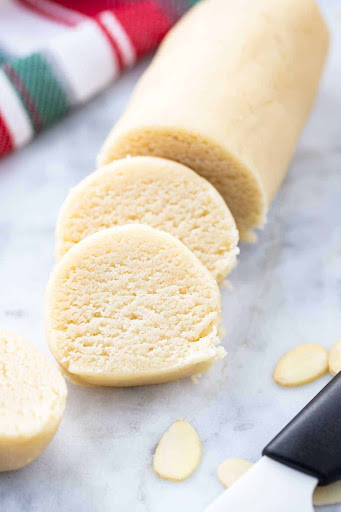 Marzipans uses ?
Cooks use marzipan for a whole host of things! It all depends on which culture you're following.
In the UK, cooks ice cakes with marzipan similar to what you see above – they roll the paste out into a sheet, and then wrap it around a cake, and stick it down with apricot jam.
In Spain, mazapán is a traditional Christmas dessert. It's a little different from the marzipan that we know since cooks toast it, and serve it with a crispy top.
What makes Marzipan – A Wonderful Gift?
The thing that makes marzipan a great gift is the use that we haven't mentioned yet – chefs mould marzipan into miniature fruit, before painting it with food colouring and making it look at photo-realistic as possible.
In the end, this creates a small gift that's both beautiful and delicious – it's something entirely adored by people around the world! Our Marzipan Fruits show this artistry off, they are artisanally crafted to be beautifully crafted and delicately delicious!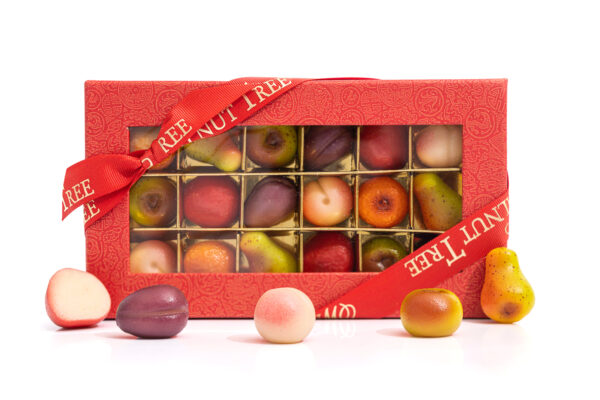 Read about Walnut Tree
Great Taste Awards
With Great Taste Awards for marron glacé, glacé fruit, dark chocolate ginger and pate de fruit. You will always be purchasing quality products from Walnut Tree.
Who we supply
Supplied under own brand or white label to prestigious stores, palaces, castles, stately homes, garden centres, delicatessens, farm shops, hamper companies, department stores and gift shops.
Why buy from us?
You're buying directly from the source and will get excellent value for money. If you're not happy with your purchase, we'll refund or replace it. The website is open 24/7, orders despatched within 48 hours.
Our charitable contributions
Walnut Tree supports Future Dreams Breast Cancer Charity with dried fruit for their care packages. www.futuredreams.org.uk
Local areas to our factory
AL1 | AL2 | AL3 | AL9 | AL10 | EN6 | EN5 | EN4 | NW4 | NW7 | NW9 | WD6 | WD7 | WD17 | | WD19 | WD23 | WD24 | WD25 | Aldenham | Barnet | Borehamwood  | Brent X | Bushey | Colney Street | Edgware | Elstree | Finchley | Frogmore | Hatfield | Hendon | Hertfordshire | Hertsmere | Leavesden | London Colney | Mill Hill | New Barnet | North London | Potters Bar | Radlett | Shenley | South Mimms | Stanmore | St. Albans | Southgate | Watford | Welham Green | Whetstone | Woodside Park