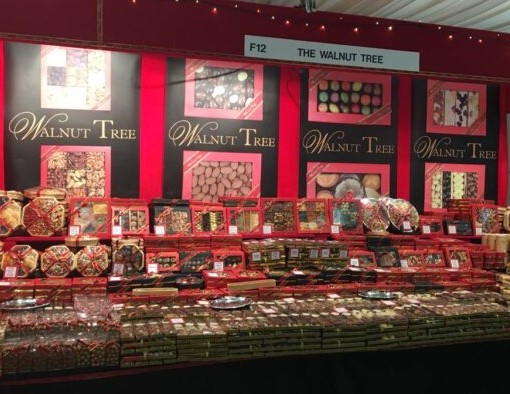 Christmas Shows 2022
We're honoured to be able to show and share Walnut Trees finest edible gifts at the below Christmas Shows 2022. We've worked really hard buying and hand packing  our products. So whether you're looking for marzipan, glace fruits, fruit jellies or chocolate nuts we've got what you want. Gifts, presents, stocking fillers, tree decorations, visit us at any of the below Christmas shows, have a chat and sample some goodies. In this article, we're going to run through the Christmas Shows 2022 that we'll be exhibiting at.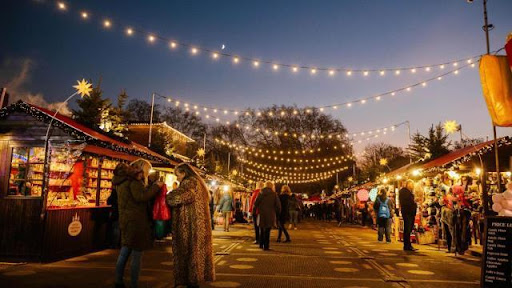 Rockbourne fair at Salisbury racecourse is a wonderfully sweet event at a lovely location – there is always a range of fantastic gifts for everyone in your family. All proceeds from the fair go to The Stars Appeal, which is the charity for Salisbury hospital. 
Cheltenham racecourse is always a stunning venue, packed with a hundred and fifty boutique sellers. It's a well-curated fair. We're honoured to be exhibiting with so many esteemed exhibitors.
This fair is one of the largest on our list, with over seven hundred different brands present! There is a wide range of offerings up for grabs, and it's a true joy to explore every option. There is also a range of different displays and showcases for stunning products, for which we would encourage anyone to get a seat.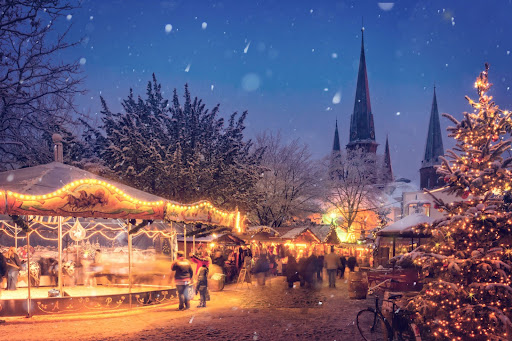 From the country living magazine, this event is vast and wonderfully festive. The combination of skilled and excited vendors and exceptionally knowledgeable experts allows for any ticketholder to enjoy their time at the fair. We're thrilled to offer our products at this long-standing and illustrious event. 
The thing that separates this fair from the others on the list is the otherworldliness of the fair itself – it's a genuine delight to walk through the peaceful surroundings of hop farm before entering the fair tent itself, and becoming immersed in a world of sights, sounds, and smells.
Ascot is, of course, a beautiful and historic venue fit for any type of event. We're deeply excited to exhibit at Ascot, and to know that we're with a range of accomplished and talented sellers is thrilling. The food hall is something that we're particularly excited about, it's notoriously stupendous!
The Chelsea physic garden hosts a number of vendors every year that have been specifically curated for the event. Only the finest vendors are allowed to be present and share their work, a privilege that we're deeply proud of.
This Christmas fair has recently been moved from Ripley Castle to The Great Yorkshire Showground. This means that there is much more room for everyone to be comfortable and browse excitedly, while also preventing muddy boots. We're particularly excited about the champagne bar – how luxurious!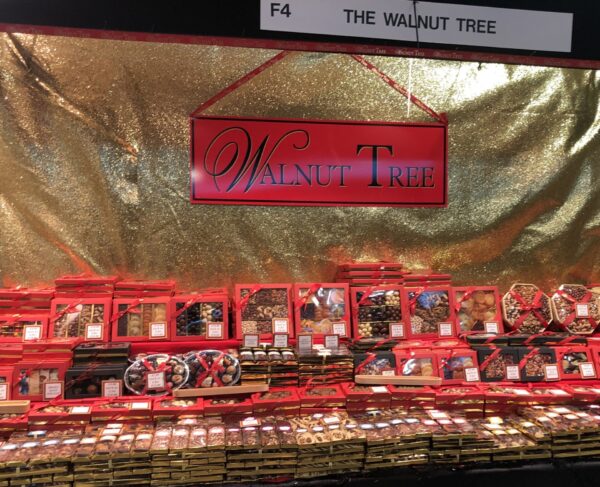 Each year, the City Christmas Fair offers a wide range of different shopping and dining events to their guests, with people always leaving with things sure to thrill them. Held in aid of Wellbeing of Women, a charity that works in aid of female health.
Perfectly combining paved pathways and wooden stands for exhibitors, this Christmas fair offers a festive shopping experience sure to bring joy and excitement to anyone in attendance. Set against the north front of Waddesdon Manor, this fair is famous for it's twenty-foot Christmas trees!
Read about Walnut Tree
Great Taste Awards
With Great Taste Awards for marron glacé, glacé fruit, dark chocolate ginger and pate de fruit. You will always be purchasing quality products from Walnut Tree.
Why buy from us?
You're buying directly from the source and will get excellent value for money. If you're not happy with your purchase, we'll refund or replace it. The website is open 24/7, orders despatched within 48 hours.
Our charitable contributions
Walnut Tree supports Future Dreams Breast Cancer Charity with dried fruit for their care packages. www.futuredreams.org.uk
Local areas to our factory
AL1 | AL2 | AL3 | AL9 | AL10 | EN6 | EN5 | EN4 | NW4 | NW7 | NW9 | WD6 | WD7 | WD17 | | WD19 | WD23 | WD24 | WD25 | Aldenham | Barnet | Borehamwood  | Brent X | Bushey | Colney Street | Edgware | Elstree | Finchley | Frogmore | Hatfield | Hendon | Hertfordshire | Hertsmere | Leavesden | London Colney | Mill Hill | New Barnet | North London | Potters Bar | Radlett | Shenley | South Mimms | Stanmore | St. Albans | Southgate | Watford | Welham Green | Whetstone | Woodside Park