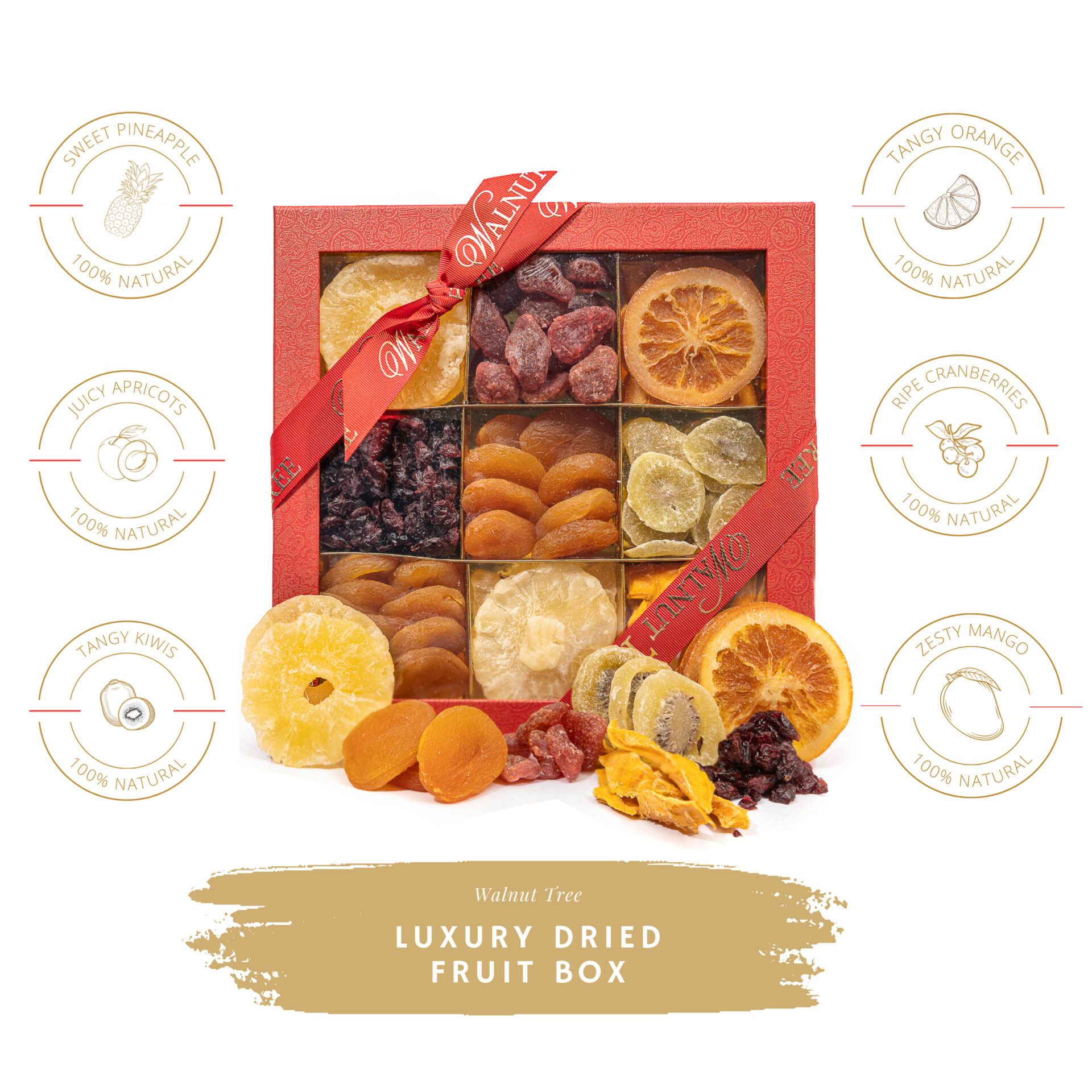 Best Thanksgiving Gifts
Thanksgiving is a wonderful time for celebration throughout the USA. There's no better time to offer tasty gifts than a holiday known for its feasts and delightful sharing of love and beautiful recipes.
In this article, we're going to run through some of our favourite offerings that we import from the USA. All of these products can offer a delightful taste of home for any American, and we'd recommend giving them a look.
Cranberries
Cranberries are, perhaps, the taste of the season when it comes to Thanksgiving. Such a wonderful burst of flavour that it's remarkable they're not eaten more year-round! We're really in love with their flavour, and we can't stop ourselves when it comes to dried cranberries.
If you're looking for a wonderful option to bring some memories of Thanksgiving to the forefront, try out our luxury dried fruit gift box. It contains a wide range of different dried fruits ideal for snacking on, from dried apricot and mango to the berry that bought this product to our mind – the cranberry!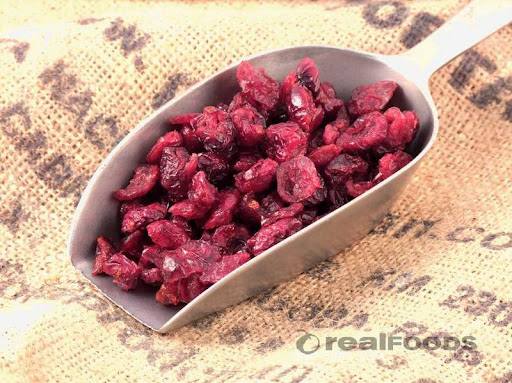 Best Thanksgiving Gifts – Walnuts
Walnuts are a wonderfully flavourful nut option for any event, but having them on offer at Thanksgiving can be extra wonderful. The reason that we say this is that they're truly exceptionally healthy, offering beneficial effects to your heart, brain, and digestive system. They're an American staple, thanks to the fact that there are so many US recipes that include them in vast quantities.
To get a great walnut option on the table this thanksgiving, we might recommend opting for our luxury assorted nut gift box. This selection contains a range of nuts, from walnuts to pecans, peanuts, and hazelnuts. They're all specially sourced so you get the best nuts available, plus you'll always get that recognizable taste of home.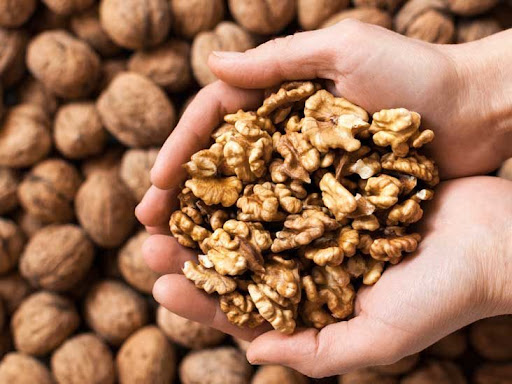 Cherries
Cherry is such a sublime flavour that it's hard to consider  it's not eaten more the worldwide. To be sure that it's as divine as you might hope, you might consider the option for something a little sweeter. We suggest you try our glace cherry's. They have the full potency of sweet cherry packed into it with the addition of being crystallised. That intense sweetness brings memories of childhood to mind, especially for US natives. For a taste from childhood, cherries are a great choice.
Our glace cherries in dark chocolate can make a stunning sweet grazing option for your thanksgiving table since they bring some bright, sweet flavours to the room, as well as the crunchy, bitter, and earthy dark chocolate. Hand packed in graceful scrolls to be sure that they're as beautiful as they can be. This simplicity and beauty make them one of the Best Thanksgiving Gifts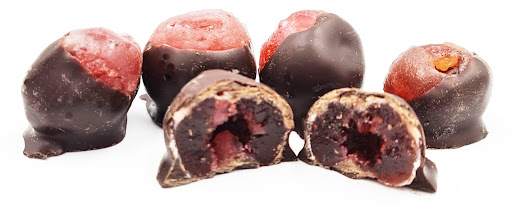 Almonds
Our US-imported almonds are one of our favourite products. From their luscious, meaty, and moist texture to the powerful crunch that each bite contains. We adore how powerful and wholesome these nuts are.
On top of that, they're the perfect kind of thing to fill out a table packed with grazing options. They can bring that classic US almond flavour to wherever you are in the world, bringing you home easily.
We're really proud of our caramelized sesame almonds, which bring that classic almond flavour to life with the addition of caramel and sesame seeds – they're truly a sublime snack.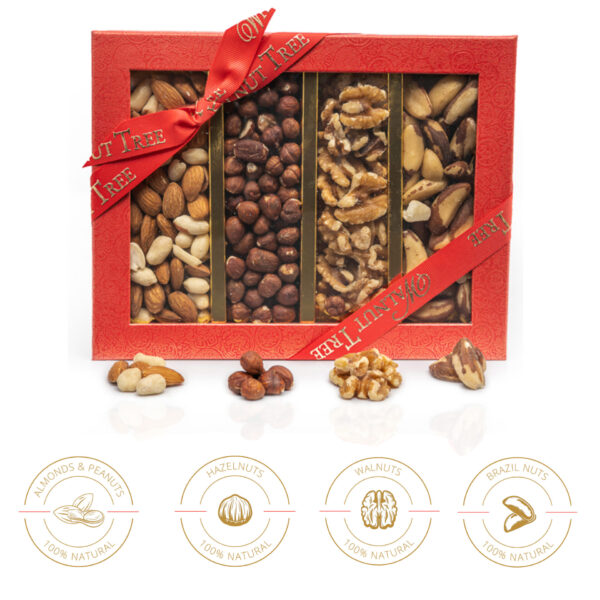 Finding the Best Thanksgiving Gifts  can be a tricky thing to manage. There is, so often, a hard balance to be struck between excellence and price. At Walnut Tree, we don't believe you should have to choose. Select a flavoursome and luxurious gift tray our website is an easy way to give a divine gifts this Thanksgiving.
Read about Walnut Tree
Great Taste Awards
With Great Taste Awards for marron glacé, glacé fruit, dark chocolate ginger and pate de fruit. You will always be purchasing quality products from Walnut Tree.
Why buy from us?
You're buying directly from the source and will get excellent value for money. If you're not happy with your purchase, we'll refund or replace it. The website is open 24/7, orders despatched within 48 hours.
Our charitable contributions
Walnut Tree supports Future Dreams Breast Cancer Charity with dried fruit for their care packages. www.futuredreams.org.uk
Local areas to our factory
AL1 | AL2 | AL3 | AL9 | AL10 | EN6 | EN5 | EN4 | NW4 | NW7 | NW9 | WD6 | WD7 | WD17 | | WD19 | WD23 | WD24 | WD25 | Aldenham | Barnet | Borehamwood  | Brent X | Bushey | Colney Street | Edgware | Elstree | Finchley | Frogmore | Hatfield | Hendon | Hertfordshire | Hertsmere | Leavesden | London Colney | Mill Hill | New Barnet | North London | Potters Bar | Radlett | Shenley | South Mimms | Stanmore | St. Albans | Southgate | Watford | Welham Green | Whetstone | Woodside Park