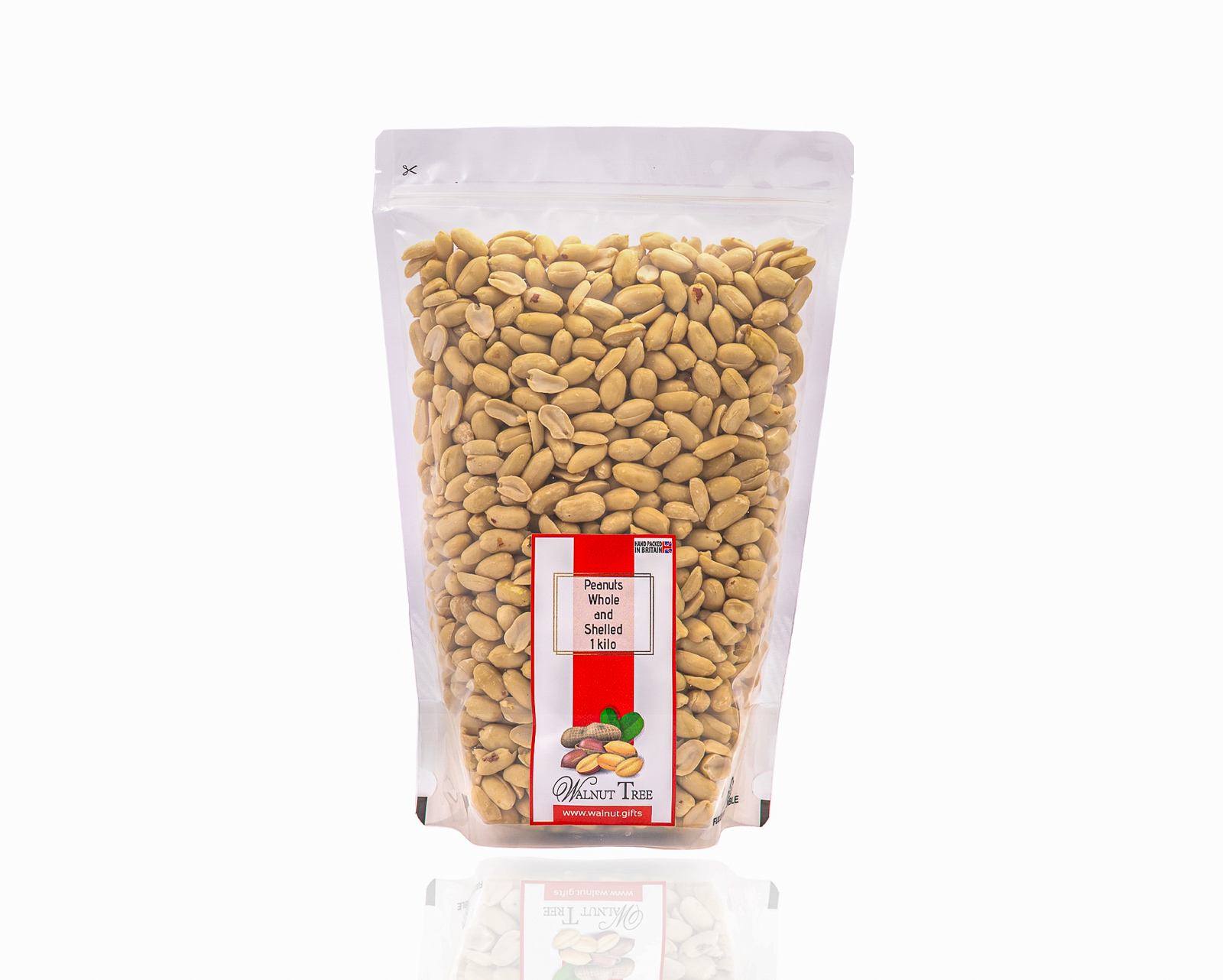 Understanding Peanuts: Are They Truly Nuts?
Understanding Peanuts: Are They Truly Nuts?
Understanding Peanuts. Food classifications aren't always as straightforward as they seem. Much like how avocados and cucumbers are actually fruits, peanuts also shatter our traditional categorisations. The debate surrounding peanuts can be bewildering: are peanuts nuts? This question may sound slightly humorous, but the answer might surprise you!
Let's dive into the complexity of this food fact.
Understanding Peanuts. Are Peanuts Really Nuts?
Unveiling the answer to the burning question, "Are peanuts nuts?" we stumble upon a surprising fact. Technically, no. Peanuts fall under the category of legumes, contrary to popular belief. These hard-shelled "nuts" are seeds growing beneath the soil, distinguishing them from nuts that typically grow on trees.
That's not where the mystery ends.
While technically legumes, peanuts share a comparable composition with tree nuts such as almonds, hazelnuts, and pecans. They occupy a peculiar spot, categorised as legumes by botanists, yet considered nuts in the culinary realm and for research purposes.
Understanding Peanuts. Are Peanuts Good For You?
Peanuts can fit snugly into your balanced diet, providing energy and satiety. However, as with all foods, it's crucial to be mindful of portion sizes to prevent excessive calorie intake. Aim for a modest handful (approximately 30g), which can serve as a satisfying snack or a protein boost to your salads and stir-fry dishes.
Not all peanuts are created equal, however. While peanuts inherently pack a healthful punch, some commercial variants are heavily salted, dry roasted, or coated, which can diminish their health benefits. The excess salt in these options could counteract the advantages offered by natural, unsalted peanuts. Opting for natural or lightly salted peanuts will ensure you receive the full range of health benefits they offer, promoting heart health and reducing the risk of type 2 diabetes, strokes, and heart disease.
Understanding Peanuts. Peanuts: Nutritional Profile
General Composition
Peanuts, whether you consider them nuts or legumes, are undeniably a nutritional powerhouse. Here's a detailed overview of the nutritional composition of 100 grams of raw peanuts:
Calories: 567
Water: 7%
Protein: 25.8 grams
Carbs: 16.1 grams
Sugar: 4.7 grams
Fibre: 8.5 grams
Fat: 49.2 grams
Saturated: 6.28 grams
Monounsaturated: 24.43 grams
Polyunsaturated: 15.56 grams
Omega-3: 0 grams
Omega-6: 15.56 grams
Trans: 0 grams
The Fat Profile
The fat profile in peanuts is intriguing as they are classified as oilseeds. They're high in fat, ranging from 44-56%, and this fat predominantly comprises mono and polyunsaturated fat, chiefly oleic and linoleic acids. This makes peanuts a rich source of "good fats."
Protein Content
When it comes to protein, peanuts deliver in abundance. With protein constituting about 22-30% of its total calories, peanuts stand as a robust source of plant-based protein. Although beneficial, the primary proteins in peanuts, arachin and conarachin, can be allergenic to some individuals.
Carbohydrate and Glycemic Index
In contrast to their high fat and protein content, peanuts are relatively low in carbs, accounting for only about 13-16% of their total weight. Their low glycemic index (GI) makes them a suitable snack option for individuals with diabetes, providing slow-release energy without spiking blood sugar levels.
Vitamins and Minerals
On the vitamin and mineral front, peanuts truly shine. They're an excellent source of biotin, copper, niacin, folate, manganese, Vitamin E, thiamine, phosphorus, and magnesium. Each of these nutrients plays a critical role in maintaining overall health, with benefits ranging from supporting heart health to facilitating energy conversion in the body.
Understanding Peanuts. Solving The Peanut Conundrum
Peanuts, despite their contentious classification, certainly pack a nutritional punch. High in heart-healthy fats, a great source of plant-based protein, and loaded with essential vitamins and minerals, it's clear that peanuts offer plenty of health benefits.
It's no wonder that peanuts are a popular ingredient in many of our Walnut Tree's Peanut-Containing Nut Gift Boxes. So why not explore our range and see how you can enjoy these nutritionally rich legumes, or 'nuts,' in a variety of delightful treats? Not only will you savour the delicious taste, but you'll also reap the health benefits peanuts provide.
Visit our shop now to explore our range of Peanut-Containing Nut Gift Boxes! or buy them in bulk bags through our amazon shop …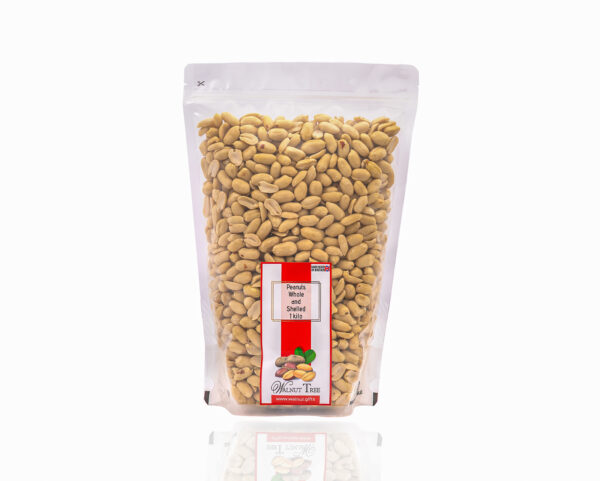 Read about Walnut Tree
Great Taste Awards
With Great Taste Awards for marron glacé, glacé fruit, dark chocolate ginger and pate de fruit. You will always be purchasing quality products from Walnut Tree.
Who we supply
Supplied under own brand or white label to prestigious stores, palaces, castles, stately homes, garden centres, delicatessens, farm shops, hamper companies, department stores and gift shops.
Why buy from us?
You're buying directly from the source and will get excellent value for money. If you're not happy with your purchase, we'll refund or replace it. The website is open 24/7, orders despatched within 48 hours.
Our charitable contributions
Walnut Tree supports Future Dreams Breast Cancer Charity with dried fruit for their care packages. www.futuredreams.org.uk
Local areas to our factory
AL1 | AL2 | AL3 | AL9 | AL10 | EN6 | EN5 | EN4 | NW4 | NW7 | NW9 | WD6 | WD7 | WD17 | | WD19 | WD23 | WD24 | WD25 | Aldenham | Barnet | Borehamwood  | Brent X | Bushey | Colney Street | Edgware | Elstree | Finchley | Frogmore | Hatfield | Hendon | Hertfordshire | Hertsmere | Leavesden | London Colney | Mill Hill | New Barnet | North London | Potters Bar | Radlett | Shenley | South Mimms | Stanmore | St. Albans | Southgate | Watford | Welham Green | Whetstone | Woodside Park