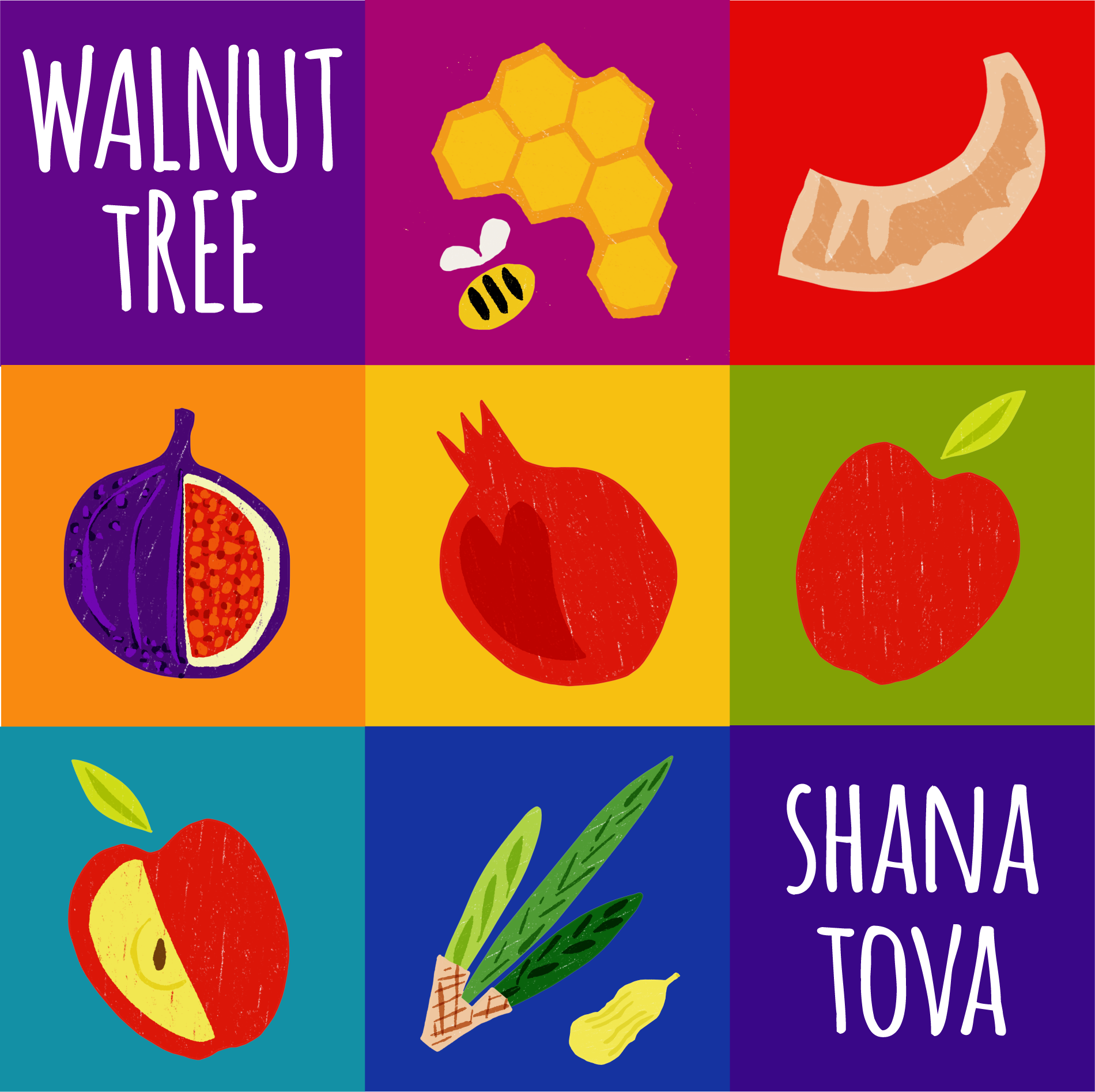 What is Rosh Hashanah? And What Foods To Eat?
What is Rosh Hashanah? And What Foods To Eat?
Welcome to Rosh Hashanah 2023, the Jewish New Year, a time filled with contemplation, celebration, and mouth-watering delicacies.
Rosh Hashanah, translated as the "Head of the Year," isn't just a time to welcome a new year but a period to reflect on our actions, their impact, and the positive changes we aspire to make. White clothing is often worn to represent purity and a new start.
What is Rosh Hashanah?
Rosh Hashanah, or the Jewish New Year, is a key day in the Jewish calendar. It begins the High Holidays (or High Holy Days), a ten-day period culminating with Yom Kippur: the holiest day in the Jewish year.
Historically, it is a day marked for reflection and introspection, shaping the course of the following year. People pray for peace, prosperity, and blessings, but it's not all solemn. Indeed, much of the day is spent celebrating God's continuous reign over the universe.
Rosh Hashanah 2023 Foods
These foods hold great significance. Let's delve into the symbolism behind this festive feast:
1. Honey
The tradition of dipping apples in honey beautifully illustrates the desire for a sweet and prosperous New Year. Honey's natural sweetness symbolises the wish for a good (Shana Tova) and sweet (U'Metukah) year ahead. To honour the holiday, many seek out special varietal honey, offering a unique tasting experience while commemorating the coming year's aspirations.
2. Pomegranates
With their seeds as numerous as the hopes for the New Year, pomegranates hold a special place in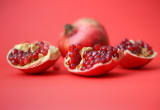 Rosh Hashanah. Known as 'rimon' in Hebrew, pomegranates are one of the Seven Species of Israel and are associated with new experiences and blessings. As Jews bite into this fruit, it's a reminder of the merits they hope to accumulate in the coming year.
3. Beetroot or Spinach
The Hebrew word for beetroot, 'selek,' resonates with 'remove,' denoting the desire for the Jewish enemies to depart. Some, however, associate this symbolism with a leafy green vegetable akin to spinach, known as 'silka' in Aramaic. Whether it's featuring beetroot in a dish like a beetroot salad or incorporating spinach in a curry, these vegetables carry a potent message of hope.
4. Fish
With their constant swimming and vigilance, fish serve as a reminder to remain continually aware of God and seize opportunities to do good. Even though modern science has debunked the belief that fish don't sleep, their ceaseless movement in water reflects the aspiration to remain active and dedicated to spiritual pursuits.
5. Carrots
In Hebrew, 'gezer' or carrot shares a striking resemblance to 'g'zar,' meaning decree. This linguistic link transforms the humble carrot into a powerful symbol. It expresses the hope for any negative decrees to be overturned and blessings to be increased in the New Year. Be it a delicious carrot cake or eating carrots as part of a meal, carrots add a symbolic and savoury touch to the celebrations.
6. Dates
The Hebrew term for dates, 't'marim,' evokes 'tam,' meaning 'to end,' symbolising the hope for the  enemies of the Jews to cease their actions. Dates, like pomegranates, belong to the Seven Species of Israel, adding another layer of historical significance to their consumption during Rosh Hashanah.
Rosh Hashanah 2023 Final Thoughts
Rosh Hashanah is not just the Jewish New Year; it's a time of reflection, celebration, and tradition. Profoundly symbolised through the foods enjoyed during this period. From the sweetness of honey to the prosperity signified by pomegranates, each food carries a meaningful message for the forthcoming year.
As you celebrate Rosh Hashanah 2023, why not carry on these rich traditions with Walnut Tree's Kosher gift boxes and hampers? Beautifully packaged and filled with premium edible delights, these gifts could be the perfect way to express your wishes for a sweet, prosperous year ahead. Visit Walnut Tree Gifts and embrace Rosh Hashanah's age-old traditions today!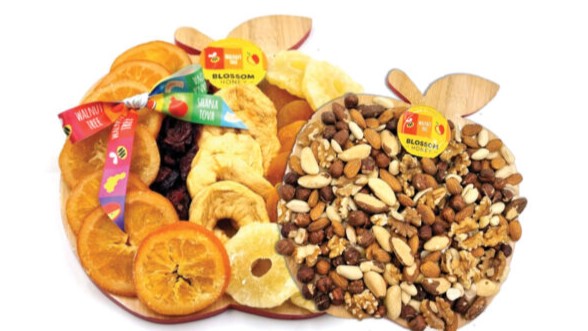 About Walnut Tree- the finest edible gifts
Great Taste Awards
With Great Taste Awards for nougat, dried fruit, marron glacé, glacé fruit, dark chocolate ginger and pate de fruit. You'll always be purchasing quality products from Walnut Tree.
Who we supply
Supplied under own brand or white label to prestigious stores, palaces, castles, stately homes, garden centres, delicatessens, farm shops, hamper companies, department stores and gift shops.
Why buy from us?
You're buying directly from the source and will get excellent value for money. If you're not happy with your purchase, we'll refund or replace it. The website is open 24/7, orders despatched within 48 hours.
Our charitable contributions
Walnut Tree supports Future Dreams Breast Cancer Charity with dried fruit for their care packages. www.futuredreams.org.uk
Local areas to our factory
AL1 | AL2 | AL3 | AL9 | AL10 | EN6 | EN5 | EN4 | NW4 | NW7 | NW9 | WD6 | WD7 | WD17 | | WD19 | WD23 | WD24 | WD25 | Aldenham | Barnet | Borehamwood  | Brent X | Bushey | Colney Street | Edgware | Elstree | Finchley | Frogmore | Hatfield | Hendon | Hertfordshire | Hertsmere | Leavesden | London Colney | Mill Hill | New Barnet | North London | Potters Bar | Radlett | Shenley | South Mimms | Stanmore | St. Albans | Southgate | Watford | Welham Green | Whetstone | Woodside Park