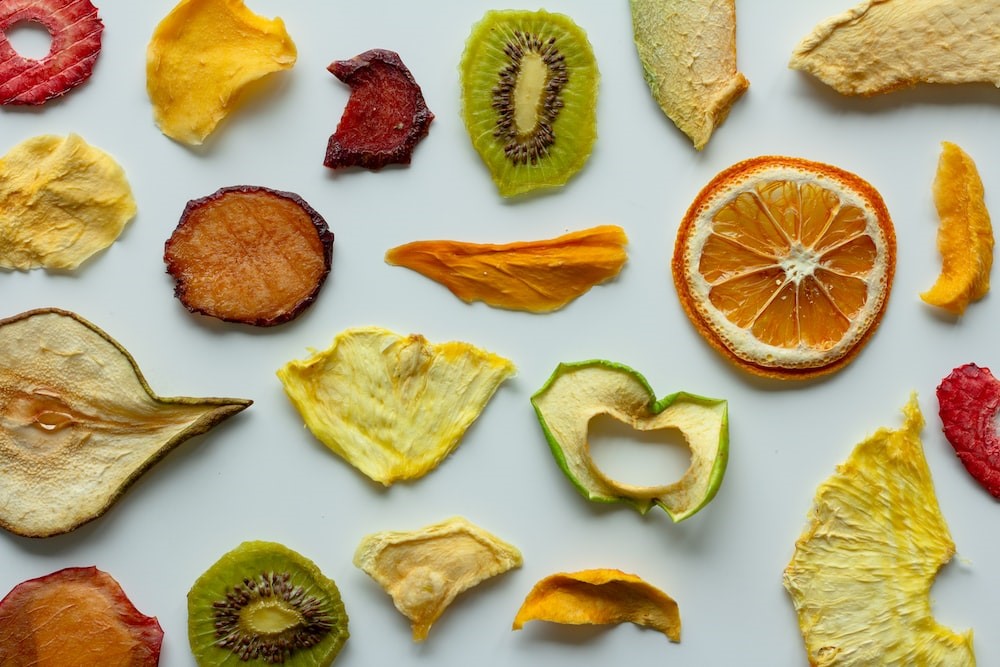 Is Dried Fruit Healthy? A Comprehensive Look into Its Benefits
Is Dried Fruit Healthy? A Comprehensive Look into Its Benefits
Stay healthy and savour the taste!  Are you in need of a quick, tasty, and nutrient-packed snack? Look no further than these dried fruit health benefits ! Whether sprinkled atop your morning cereal, tossed in a trail mix for an energising midday boost, or savoured solo, these flavourful delights offer a range of health benefits.
Despite some common misconceptions that have unfairly nudged dried fruits to the side in recent years, they are nutritional powerhouses. Read on to discover the surprising raisin benefits and dried apricot benefits that could enrich your diet.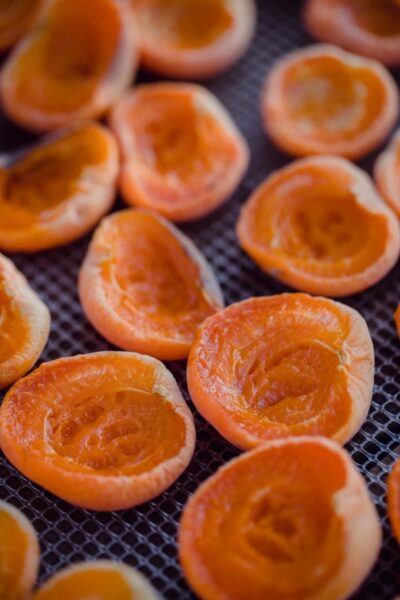 What is Dried Fruit?
Dried fruits are simply fresh fruits that have had their water content significantly reduced through drying methods. This process concentrates all the delicious flavours and nutrients into a small, energy-dense package.
The most familiar dried fruits likely include raisins, dates, prunes, figs, and apricots. However, you can find a myriad of other options, like sugar-coated mangoes, pineapples, cranberries, bananas, and apples.
They are a convenient and long-lasting snack, ideal for trips, hikes, or those sudden snack cravings that strike when refrigeration is not readily accessible.
Apricots on a drying rack
Dried Fruits Health Benefits and Nutritional Profile: Micronutrients, Fibre, and Antioxidants
Despite their small size, dried fruits are bursting with nutritional value. A piece of dried fruit contains the same nutrients as its fresh counterpart but condensed into a smaller, more convenient form. Per weight, dried fruit can offer up to 3.5 times the fibre, vitamins, and minerals found in fresh fruit. Just one serving can meet a significant portion of your daily recommended intake for many essential nutrients like folate.
However, it's worth noting that certain nutrients, like vitamin C, can be reduced during the drying process. But don't let that discourage you – dried fruit is still a fantastic source of dietary fibre and antioxidants, particularly polyphenols.
These potent antioxidants are linked to several health benefits, including improved blood flow, enhanced digestive health, reduced oxidative damage, and a lower risk of numerous diseases. Talk about a small but mighty snack!
Dried Fruit Health Benefits. Raisins: Nature's Answer to Blood Sugar Control
As dried grapes, raisins pack a nutritious punch with plenty of fibre, potassium, and health-promoting plant compounds. One of the greatest raisin benefits lies in their low to medium glycemic index value and low insulin index, which means they won't trigger significant spikes in blood sugar or insulin levels post meals.
Several studies have linked raisin consumption to lower blood pressure, improved blood sugar control, and decreased inflammatory markers and cholesterol levels. What's more, they can increase feelings of fullness, all of which contribute to a reduced risk of developing type 2 diabetes and heart disease.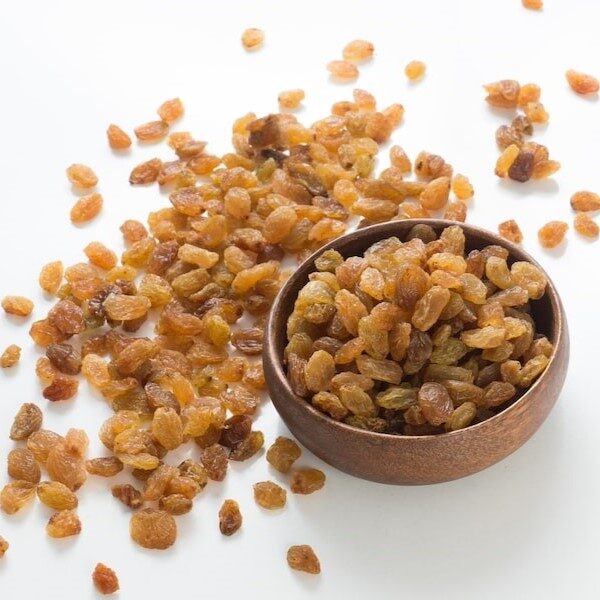 Dried Fruit Health Benefits. Dried Apricots: Your Secret Weapon for Skin Health
Consider reaching for dried apricots to enhance your skin's health and youthful glow. Various factors like sun exposure, pollution, and cigarette smoke can cause skin damage and wrinkles.
Eating dried apricots, rich in antioxidants like Vitamins C and E, can help combat this damage. Vitamin C neutralises harmful free radicals, protects against UV damage, and aids in collagen production, which gives your skin strength and elasticity.
Another apricot benefit comes from beta carotene, which studies have shown can protect against sunburns.
Dried Fruit Health Benefits. Dried Mango: A Delightful Shield Against Disease
Mangoes, especially when dried, are a rich source of Vitamin C, with just one serving providing 40% of your daily requirement. This essential, water-soluble vitamin plays a crucial role in immune system health – that's why it's a popular choice during cold and flu season.
Having dried mango as part of your regular diet could potentially help you ward off some germs, making it a delightfully tasty defence against disease.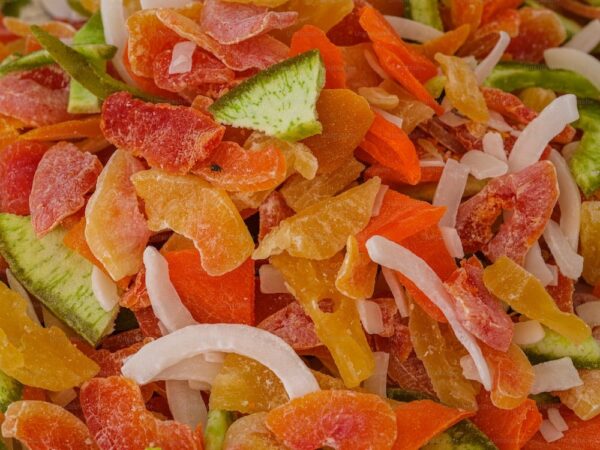 Summing Up: The Wonders of Dried Fruits
Dried fruits are a versatile, delicious, and nutritious addition to your diet. From raisin benefits like improved blood sugar control to the skin-enhancing power of apricots and the disease-fighting potential of mango, these dried delights prove to be more than just convenient snacks.
They're small bites with big health benefits. Explore Walnut Tree's wide range of  bulk bags of dried fruits and other exquisite products to start reaping the benefits of these nutrient-dense snacks today!
Read about Walnut Tree
Great Taste Awards
With Great Taste Awards for marron glacé, glacé fruit, dark chocolate ginger and pate de fruit. You will always be purchasing quality products from Walnut Tree.
Who we supply
Supplied under own brand or white label to prestigious stores, palaces, castles, stately homes, garden centres, delicatessens, farm shops, hamper companies, department stores and gift shops.
Why buy from us?
You're buying directly from the source and will get excellent value for money. If you're not happy with your purchase, we'll refund or replace it. The website is open 24/7, orders despatched within 48 hours.
Our charitable contributions
Walnut Tree supports Future Dreams Breast Cancer Charity with dried fruit for their care packages. www.futuredreams.org.uk
Local areas to our factory
AL1 | AL2 | AL3 | AL9 | AL10 | EN6 | EN5 | EN4 | NW4 | NW7 | NW9 | WD6 | WD7 | WD17 | | WD19 | WD23 | WD24 | WD25 | Aldenham | Barnet | Borehamwood  | Brent X | Bushey | Colney Street | Edgware | Elstree | Finchley | Frogmore | Hatfield | Hendon | Hertfordshire | Hertsmere | Leavesden | London Colney | Mill Hill | New Barnet | North London | Potters Bar | Radlett | Shenley | South Mimms | Stanmore | St. Albans | Southgate | Watford | Welham Green | Whetstone | Woodside Park