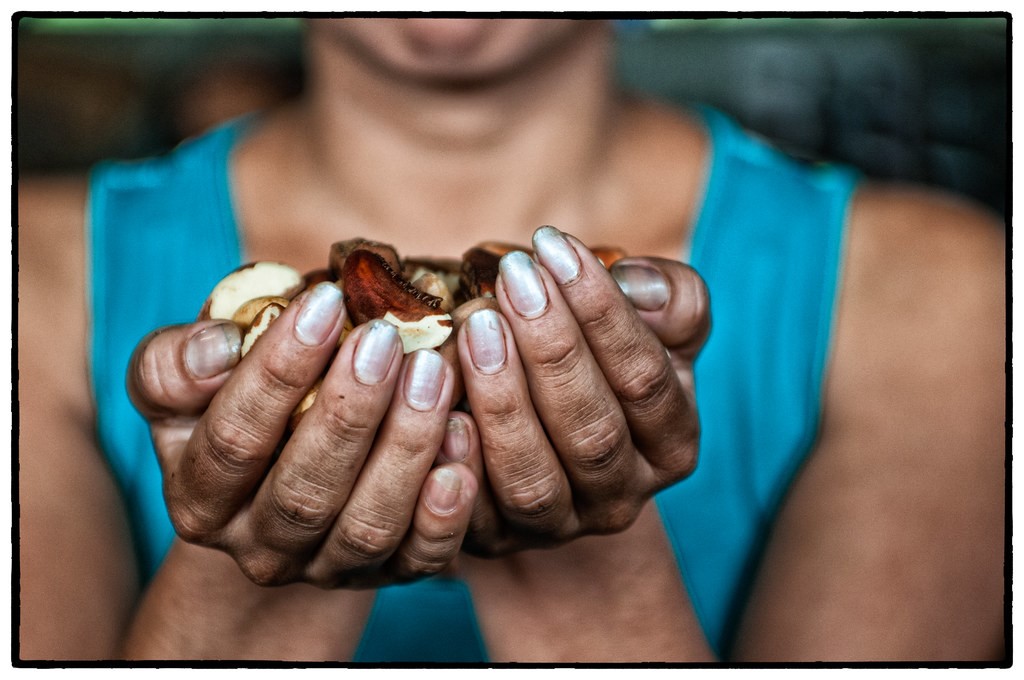 Brazil Nuts: Origin, Health Benefits, and Why They're a Must-Have
Brazil Nuts: Origin, Health Benefits, and Why They're a Must-Have
Often overlooked in the realm of nuts, Brazil nuts are surprisingly full of essential nutrients and health benefits. Sourced from the Amazonian Bertholletia excelsa tree, these unique seeds have provided sustenance to humans since the Palaeolithic era.
They may not technically be a nut by definition, but don't let that fool you. Their nutritional profile and the health benefits they offer are genuine and significant. Whether it's boosting heart health, providing vital antioxidants, or improving brain function, the humble Brazil nut is a powerhouse of nutrition waiting to be unlocked.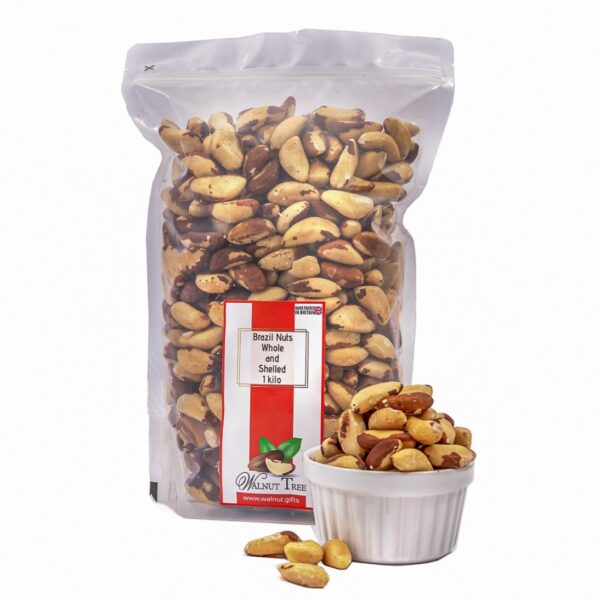 Brazil Nuts Nutrition: By the Numbers
Brazil Nuts stand out as one of the richest dietary sources of selenium, an essential mineral with impressive antioxidant properties vital for reproduction, metabolism, and immune health. Just one nut per day can meet your daily recommended allowance of 55 mcg of selenium.
But the nutritional richness of Brazil Nuts doesn't stop there. They're also packed with protein, essential minerals, and healthy fats. According to the BBC, six Brazil nuts (28 g) contain:
186 calories
1 g protein
1 g fibre
19 g fat
420 mg selenium
112 mg magnesium
198 mg potassium
48 mg calcium
22 mg zinc
2 mg iron
With their impressively balanced nutritional profile, it's no surprise that Brazil nuts have gained a rightful place in the category of healthy superfoods.
5 Health Benefits of Brazil Nuts
1.    Bolster Heart Health
Brazil Nuts are a rich source of polyunsaturated and monounsaturated fats. According to the American Heart Association (AHA), swapping out saturated and trans fats for these healthy fats can significantly improve cholesterol levels, reducing the risk of heart disease and stroke. Their high fibre content further aids in maintaining heart health by controlling cholesterol levels and preventing obesity.
2.    Modulate Thyroid Function
Selenium deficiency can lead to hormonal imbalances, affecting various aspects of health, including sleep, mood, and metabolism. Fortunately, Brazil nuts are a fantastic source of this crucial mineral. It aids the thyroid gland in hormone production, converting the thyroxine hormone (T4) into its active form, triiodothyronine (T3), thus promoting thyroid health.
3.    Rich in Antioxidants
The selenium content in Brazil nuts not only boosts the body's antioxidant system but also helps prevent oxidative stress. Studies have shown that people who regularly consumed Brazil nuts had increased antioxidant enzyme activity and reduced oxidised LDL or "bad" cholesterol levels.
4.    Anti-Inflammatory Effects
Brazil nuts also have potent anti-inflammatory properties. In a study involving people with chronic kidney disease, daily consumption of a single Brazil Nut resulted in a significant reduction in inflammation and oxidative stress markers after three months.
5.    Enhance Cognitive Function
Finally, they can have a positive impact on cognitive function. They contain ellagic acid, a polyphenol with antioxidant and anti-inflammatory properties, offering neuroprotective and anti-depressant effects on the brain. Selenium also supports key brain signalling pathways, potentially providing benefits for conditions such as Alzheimer's and Parkinson's disease.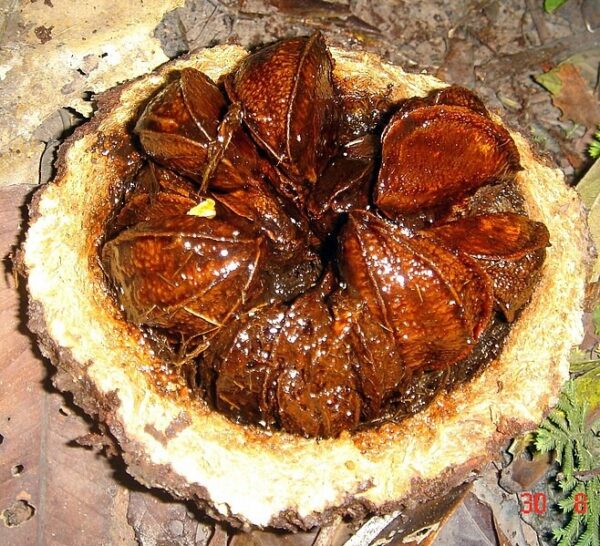 Brazil Nuts Cheese Cake
Adding Brazil Nuts to Your Diet
So, how can you incorporate Brazil nuts into your everyday meals? Thanks to their delicious flavour and crunchy texture, they can be a versatile addition to your diet. Here are a few suggestions:
Snack on Them: A handful of raw, unsalted nut can make a healthy and filling snack. They can also be a great addition to your homemade trail mix.
Sprinkle Them: Ground Brazil nuts can be sprinkled over salads, yoghurts, or oatmeal for added crunch and nutrition.
Use in Cooking and Baking: Brazil nuts can be used in a variety of dishes, from main courses to desserts. They add a distinctive crunch and richness to stir-fries, grain salads, cookies, and brownies.
Create Nut Butter: Blend them into creamy nut butter, which can be spread on toast or used in smoothies and baking.
Chocolate-Dipped Treat: Treat yourself to some indulgence with Walnut Tree's range of chocolate-dipped Brazil nuts, available in milk, white, and dark chocolate options.
Remember, while Brazil nuts are full of health benefits, they are high in calories and should be consumed in moderation as part of a balanced diet. A handful a day is typically sufficient to reap their nutritional benefits.
In a Nutshell…
They are nothing short of a nutritional powerhouse, offering an array of essential nutrients and health benefits. From heart health to brain function, these seeds can be a valuable addition to your diet.
Explore Walnut Tree's delicious Brazil Nut Gifts collection, including Milk, White, and Dark Chocolate Dipped Brazil Nuts, and enjoy the goodness of these super seeds in a delightful new way. Don't just eat healthy; eat deliciously healthy with Walnut Tree!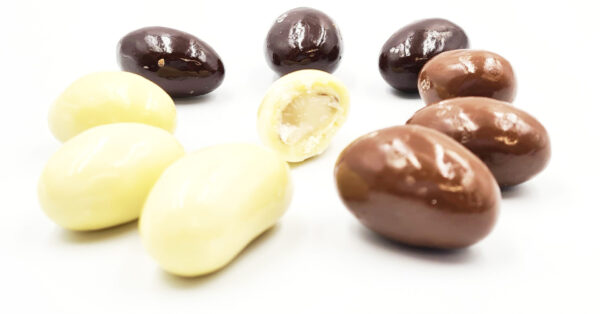 Chocolate Brazils from Walnut Tree
Read about Walnut Tree
Great Taste Awards
With Great Taste Awards for marron glacé, glacé fruit, dark chocolate ginger and pate de fruit. You will always be purchasing quality products from Walnut Tree.
Who we supply
Supplied under own brand or white label to prestigious stores, palaces, castles, stately homes, garden centres, delicatessens, farm shops, hamper companies, department stores and gift shops.
Why buy from us?
You're buying directly from the source and will get excellent value for money. If you're not happy with your purchase, we'll refund or replace it. The website is open 24/7, orders despatched within 48 hours.
Our charitable contributions
Walnut Tree supports Future Dreams Breast Cancer Charity with dried fruit for their care packages. www.futuredreams.org.uk
Local areas to our factory
AL1 | AL2 | AL3 | AL9 | AL10 | EN6 | EN5 | EN4 | NW4 | NW7 | NW9 | WD6 | WD7 | WD17 | | WD19 | WD23 | WD24 | WD25 | Aldenham | Barnet | Borehamwood  | Brent X | Bushey | Colney Street | Edgware | Elstree | Finchley | Frogmore | Hatfield | Hendon | Hertfordshire | Hertsmere | Leavesden | London Colney | Mill Hill | New Barnet | North London | Potters Bar | Radlett | Shenley | South Mimms | Stanmore | St. Albans | Southgate | Watford | Welham Green | Whetstone | Woodside Park