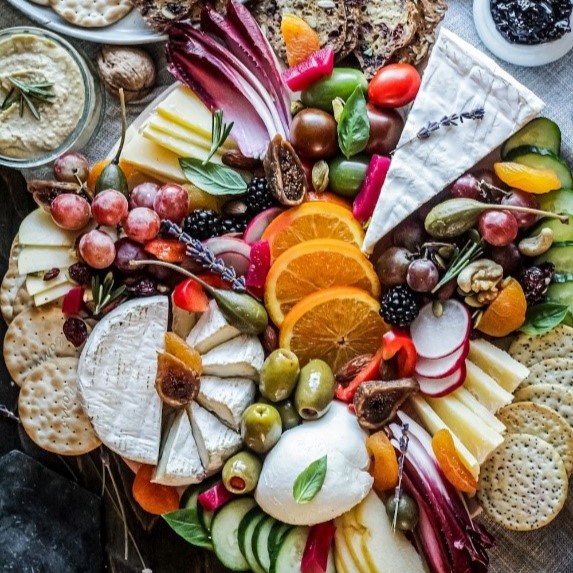 How to Create the Perfect Sweet Summer Charcuterie Board
How to Create the Perfect Sweet Summer Charcuterie Board
Planning a party, movie night, or a backyard BBQ? Forget traditional dessert offerings, and let's jump into the world of the sweet summer charcuterie board! Perfectly curated to wow your guests, these delectable boards offer a bespoke dessert experience that marries taste and aesthetics in an unbeatable combo.
This delightful twist on the usual charcuterie brings a rainbow of sweet treats and endless combinations that are sure to impress.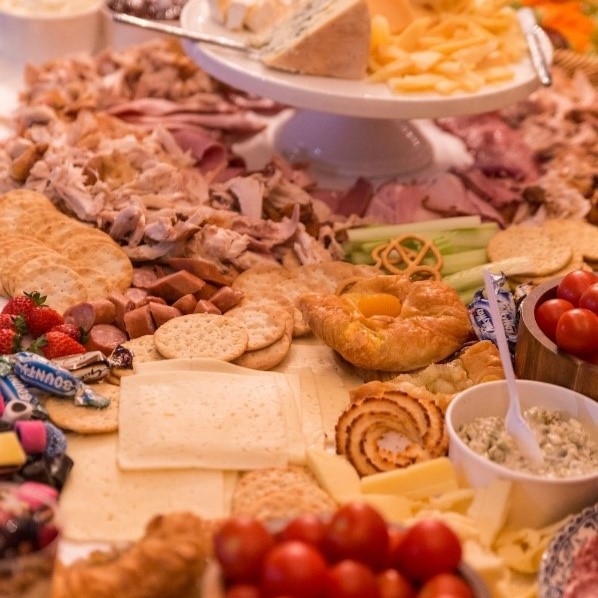 What is a Sweet Summer Charcuterie Board ?
Perhaps you're wondering: What exactly is a charcuterie board? Originating from the French tradition of presenting an array of cured meats (hence the term "charcuterie"), these boards have evolved to embrace much more.
From savoury to sweet, modern charcuterie boards are culinary canvases presenting a lavish assortment of flavours and textures. Think meats, cheeses, fruits, veggies, nuts, olives, and even dips, all arranged in a fashion that is as pleasing to the eye as it is to the palate.
What to Include on a Dessert Charcuterie Board?
A dessert charcuterie board is all about personal preference and variety. Here's a list of ingredient ideas to inspire your sweet charcuterie board creation:
Chocolate nuts and fruit: A popular favourite for its mix of sweet and salty flavours.
Nougat: Offers a chewy texture and a sweet, nutty flavour.
Nuts and brittle: Toss in a handful of nuts or crack in some crunchy nut brittle.
Dried fruits: Adds a delightful burst of fruity flavour.
Pate de fruit: Offers a vibrant colour and a tangy flavour that contrasts beautifully with other sweets.
Marzipan: Sweet almond paste that can be shaped into fruits or other fun forms.
Candy: Adds bright pops of colour and varying degrees of sweetness.
Popcorn and Pretzels: Brings a much-needed salty counterpoint to the other sugary items.
Fresh Fruit: Refreshing and vibrant, they are a delicious and healthy component.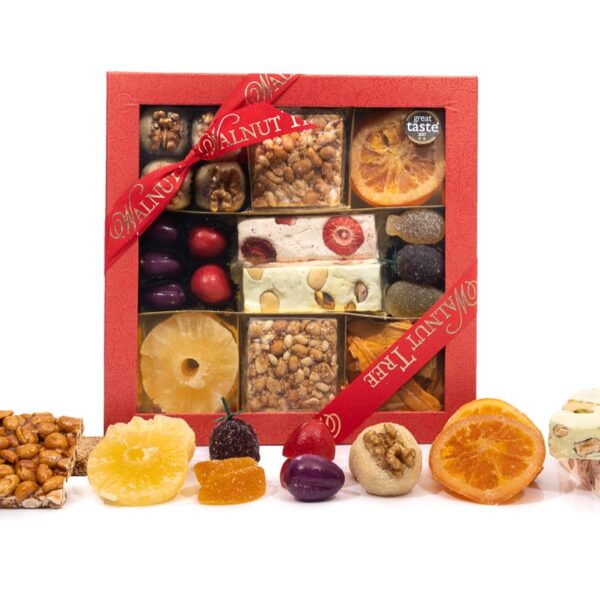 Sauces and Dips:
No dessert charcuterie board would be complete without a selection of indulgent dips:
Chocolate dip: Decadently smooth and perfect for dipping fruit or pretzels.
Caramel Sauce: Sweet and creamy, an excellent pairing with apples or pears.
Chocolate Ganache: Rich and chocolaty, ideal for dipping strawberries or drizzling over your board.
Peanut Butter Dip: Adds a creamy, nutty flavour that pairs excellently with apples or pretzels.
Nutella Dip: Who can resist this beloved hazelnut-chocolate spread?
Remember, these are merely suggestions. Feel free to add your personal touch and make your dessert charcuterie board as unique as you are!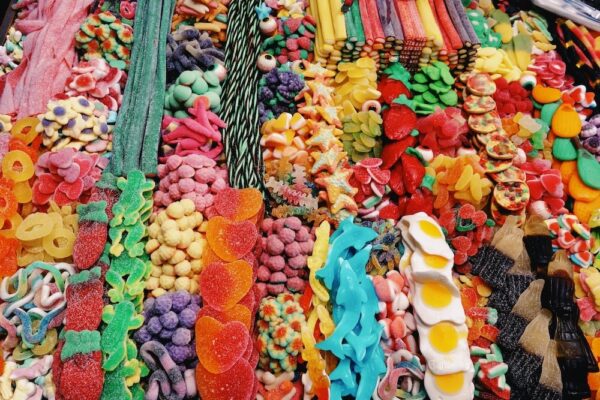 How to Assemble Your Sweet Summer Charcuterie Board
Choosing the right board and strategically placing your items is as important as the dessert selection itself. Here's a simple guide on how to assemble your sweet charcuterie board.
Choose the right board: A large, flat wooden board works best, providing ample space to lay out your sweet treats.
Use small bowls: These are perfect for containing sauces, dips, or smaller items that might roll away. Scatter these around your board to create different heights and visual interest.
Start with larger items: First, place large items like fresh fruits, nougat, or popcorn clusters on the board.
Add smaller items: Now arrange smaller treats like chocolates, candies, and brittle around the larger items.
Introduce some colours: Strategically place vibrant fruits and brightly coloured candies for that visual pop.
Fill in the gaps: Ensure all empty spaces are filled with remaining nuts, smaller candies, or even edible flowers for a decorative touch.
Serve with utensils: Don't forget small serving utensils and toothpicks for your guests to pick up and dip their chosen delights easily!
Remember, there's no definitive 'right way' to create a sweet summer charcuterie board; it's about having fun and expressing your creativity.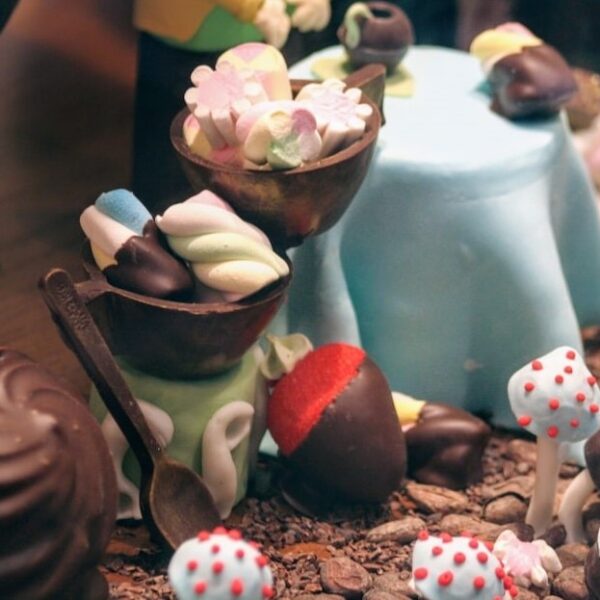 Summary
Creating a sweet summer charcuterie board is a delightful and imaginative way to entertain. With a bounty of delectable choices from Walnut Tree Gifts – including our enticing selection of nuts, brittle, and nougat – your dessert charcuterie board will be the star of any gathering.
The only limit is your imagination. So why not explore Walnut Tree's range of treats today and start crafting your own exquisite dessert board? Your guests will thank you!
Read about Walnut Tree
Great Taste Awards
With Great Taste Awards for marron glacé, glacé fruit, dark chocolate ginger and pate de fruit. You will always be purchasing quality products from Walnut Tree.
Who we supply
Supplied under own brand or white label to prestigious stores, palaces, castles, stately homes, garden centres, delicatessens, farm shops, hamper companies, department stores and gift shops.
Why buy from us?
You're buying directly from the source and will get excellent value for money. If you're not happy with your purchase, we'll refund or replace it. The website is open 24/7, orders despatched within 48 hours.
Our charitable contributions
Walnut Tree supports Future Dreams Breast Cancer Charity with dried fruit for their care packages. www.futuredreams.org.uk
Local areas to our factory
AL1 | AL2 | AL3 | AL9 | AL10 | EN6 | EN5 | EN4 | NW4 | NW7 | NW9 | WD6 | WD7 | WD17 | | WD19 | WD23 | WD24 | WD25 | Aldenham | Barnet | Borehamwood  | Brent X | Bushey | Colney Street | Edgware | Elstree | Finchley | Frogmore | Hatfield | Hendon | Hertfordshire | Hertsmere | Leavesden | London Colney | Mill Hill | New Barnet | North London | Potters Bar | Radlett | Shenley | South Mimms | Stanmore | St. Albans | Southgate | Watford | Welham Green | Whetstone | Woodside Park