5 Top Tips for Hosting the Perfect Summer Party
5 Top Tips for Hosting the Perfect Summer Party
Thinking about hosting a summer garden party? Want to serve a sumptuous dinner menu under the sun-lit sky? Look no further. With Walnut Tree's effortless alfresco entertaining ideas, creating a splendid summer dinner party has never been easier. We have you covered, from an Italian-inspired feast to a casual BBQ or tapas-style table.
5 Summer Party -Loving Party Food Ideas
1. Crack Out the BBQ
The centrepiece of any summer gathering has to be a sizzling barbecue. It's more than just a way to cook food — it's a summer ritual that invites conversation, laughter, and enjoyment. Begin with fan favourites like burgers and sausages, but don't forget to up your BBQ game with some New York City-style hot dogs.
Picture a perfectly grilled frankfurter served in a soft bun, loaded with toppings such as sautéed onions, tangy sauerkraut, pickles, and smoky ketchup.
2. Rustle Up a Veggie Platter
As the day's heat settles, nothing refreshes like a vibrant vegetable platter. Select a colourful assortment of fresh, seasonal vegetables — think crisp peppers, juicy cherry tomatoes, refreshing cucumbers, and zingy radishes.
Cut them into bite-sized pieces for easy nibbling and present them in an eye-catching arrangement on a platter. Don't forget the finishing touch: a homemade tahini and lemon dressing that adds a zesty, nutty richness to the fresh produce.
This platter is not just a pretty sight; it's a palate cleanser that complements the hearty barbecue fare and can easily double as a light lunch.
3. Add Some Nutty Nibbles at your Summer Party
As the sun dips lower and the conversation becomes more relaxed, introduce your guests to a selection of delicious, nutty nibbles. A mix of dried fruits and nuts is a wonderful addition to any summer party — providing contrasting textures, interesting flavours, and a welcome departure from traditional BBQ foods.
Indulge your guests with Walnut Tree's nut brittle, a satisfying blend of sweet and salty crunch, or their delectable marzipan, nougat, and pate de fruit. These tasty morsels add a touch of sophistication to the casual setting and will keep your guests munching happily throughout the evening.
4. Summer Party Tropical Punch
What could be more refreshing on a warm summer day than a cool, sweet-tart tropical punch? Mixing up a large batch is an easy way to ensure your guests stay hydrated and refreshed.
Start with 175ml of freshly squeezed orange juice and 75ml of lime juice for a citrusy base.
Add 150ml of golden rum for that tropical kick, followed by 50 ml of sugar syrup for a touch of sweetness.
Finish off with a dash of grenadine syrup and Angostura bitters to bring depth and complexity to the punch.
After chilling for an hour, serve this thirst-quenching concoction over ice, garnished with a pinch of freshly grated nutmeg, a slice of dried orange, and a maraschino cherry.
This delicious punch epitomises the carefree spirit of summer and will have your guests coming back for seconds.
5. Get the Music Pumping
The perfect summer party isn't just about food and drinks — it's also about the ambience. Music is essential in setting the mood and getting people in the groove.
Consider creating a summer-loving playlist, mixing classic British anthems with upbeat pop tunes. Maybe it's The Beatles' "Here Comes The Sun" for that classic summer vibe or Cliff Richard's "Summer Holiday" for a bit of nostalgia. Don't forget modern favourites like "Viva La Vida" by Coldplay.
A good mix of energetic tunes and slow, mellow melodies will keep the atmosphere lively and the party going from the bright afternoon into the balmy evening.
Elevate Your Summer Party Game
In a nutshell, hosting an unforgettable summer party is all about keeping it light, fresh, and fun. Whether it's firing up the BBQ or serving a colourful veggie platter, the key is to incorporate a variety of tastes and textures. Don't forget to add a bit of crunch with Walnut Tree's range of nutty nibbles, perfect for your summer soiree.
Ready to take your summer party to the next level? Check out our delightful collection of nibbles, including nut brittle, assorted nuts, marzipan, nougat, and pate de fruit at Walnut Tree. Let's make your summer party the talk of the town!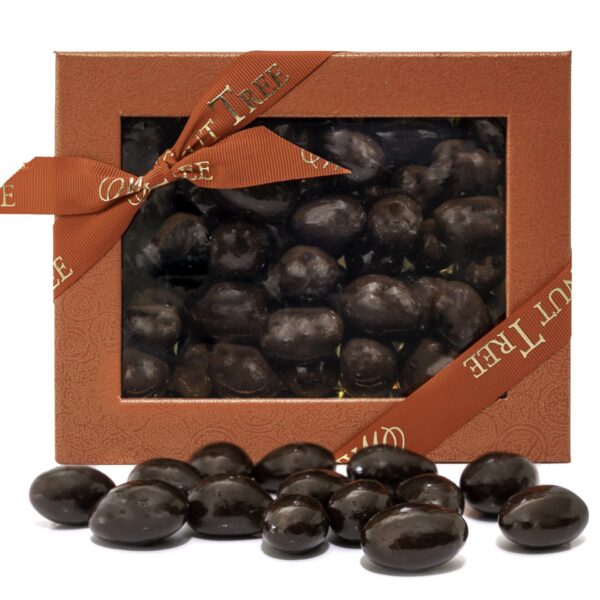 Read about Walnut Tree
Great Taste Awards
With Great Taste Awards for marron glacé, glacé fruit, dark chocolate ginger and pate de fruit. You will always be purchasing quality products from Walnut Tree.
Who we supply
Supplied under own brand or white label to prestigious stores, palaces, castles, stately homes, garden centres, delicatessens, farm shops, hamper companies, department stores and gift shops.
Why buy from us?
You're buying directly from the source and will get excellent value for money. If you're not happy with your purchase, we'll refund or replace it. The website is open 24/7, orders despatched within 48 hours.
Our charitable contributions
Walnut Tree supports Future Dreams Breast Cancer Charity with dried fruit for their care packages. www.futuredreams.org.uk
Local areas to our factory
AL1 | AL2 | AL3 | AL9 | AL10 | EN6 | EN5 | EN4 | NW4 | NW7 | NW9 | WD6 | WD7 | WD17 | | WD19 | WD23 | WD24 | WD25 | Aldenham | Barnet | Borehamwood  | Brent X | Bushey | Colney Street | Edgware | Elstree | Finchley | Frogmore | Hatfield | Hendon | Hertfordshire | Hertsmere | Leavesden | London Colney | Mill Hill | New Barnet | North London | Potters Bar | Radlett | Shenley | South Mimms | Stanmore | St. Albans | Southgate | Watford | Welham Green | Whetstone | Woodside Park