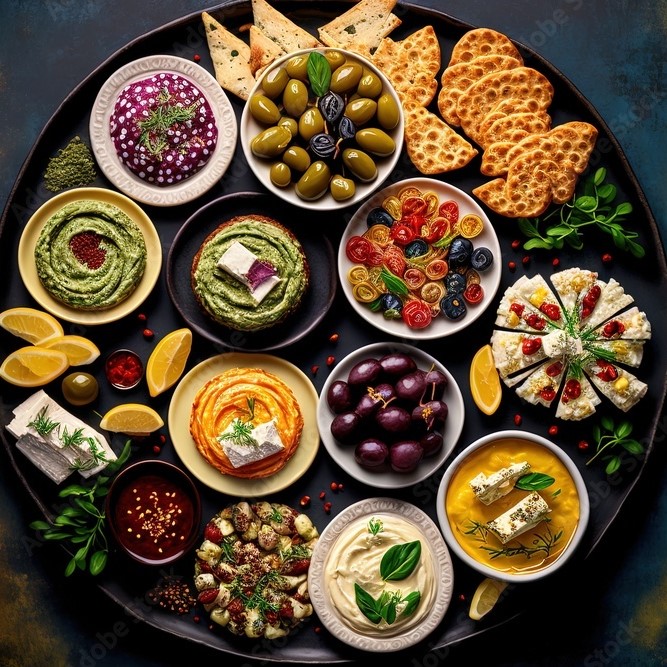 Decoding Halal Food: A Closer Look at Muslim Dietary Laws
Decoding Halal Food: A Closer Look at Muslim Dietary Laws
What Does Halal Mean?
Halal, an Arabic term, stands for 'lawful' or 'permitted.' Predominantly associated with food and beverages, the concept of Halal is derived from the Quran and signifies consuming food that benefits our health while avoiding what could potentially harm us.
 From the farm to your table, the food journey to be classified as Halal involves a meticulous process. To inspire confidence among consumers, food products labelled Halal have to earn their certification, confirming adherence to these stringent processes.
Contrarily, food not considered Halal is labelled as Haram or 'forbidden.' The sanctity of Halal food preparation is vital for its certification. For instance, if Halal meat comes in contact with Haram meat through cooking utensils, it loses its Halal status. Similarly, a dish becomes Haram if prepared using alcohol-based ingredients.
In shops, Halal food items sport a certified Halal sticker. Halal-compliant restaurants also adhere to specific standards, including separate preparation areas, utensils, and certified vendors. Despite some perceived ambiguity and interpretations across different Muslim sects, the fundamentals of Halal persist. By sticking to these principles, categorising food as Halal becomes straightforward.
What is Halal Food?
Halal food covers everything the Quran does not forbid. Reflecting the Quran's teachings in Chapter 2, Verse 168: "Eat of what is lawful and wholesome on the earth," Halal food stands as the beacon of a life-giving diet.
Embracing a broad variety, Halal food ranges from fruits to meats and desserts. Any food, be it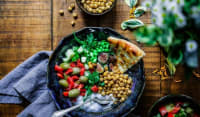 organic or meat, devoid of alcohol, toxins, intoxicants, and pork products, and has been prepared following the Halal processes, falls under the Halal umbrella.
Halal adherents have a rich choice of fruits and vegetables, grains like pasta, rice and bread, cheeses and dairy products, legumes, nuts, and even desserts. However, Halal meat comes with its specific requirements. Only the meat that has been through the Halal-certified slaughter and preparation process, known as dhabihah or zabiha, can be considered Halal.
Seafood enjoys a broader acceptance within the Halal guidelines, offering plentiful options for pescatarian halal followers. Drinks, too, come with their Halal versions, encompassing a vast array from carbonated beverages to fruit juices, teas, coffees, and various kinds of milk, unless a Haram ingredient tarnishes their Halal status.
Benefits of Choosing Halal Foods
Choosing Halal foods isn't solely a religious obligation for many Muslims; it also offers numerous benefits that contribute to a wholesome lifestyle.
For starters, Halal food emphasises cleanliness and hygiene, both in preparing and sourcing ingredients. Furthermore, the ethical treatment of animals during the Halal slaughter process is a crucial aspect of the Halal dietary laws.
 Many health enthusiasts also appreciate the fact that Halal foods avoid certain unhealthy ingredients, such as pork and alcohol. As a result, choosing Halal sweets and nibbles from Walnut Tree not only complies with religious norms but can also contribute to a healthy, balanced diet.
Walnut Tree and Halal Food Sweets
Walnut Tree prides itself on providing an impressive range of 100% Halal sweets and nibbles that perfectly cater to the needs of our Muslim customers. Our delightful assortment includes dried fruit, chocolate-dipped nuts and fruit, nougat, nut brittle, an array of tasty nuts, and beautifully presented boxed gifts.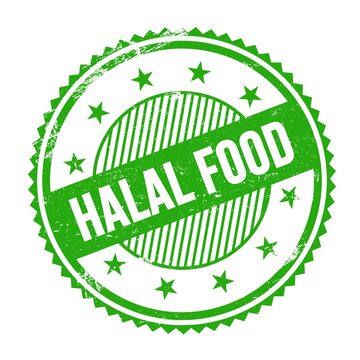 Here are some special ways you can incorporate our Halal offerings into your celebrations of Muslim religious festivals:
Final Thoughts
To sum up, understanding Halal food involves appreciating its meaning, identifying what qualifies as Halal, and the surprising variety it offers. Walnut Tree offers a vast range of 100% Halal approved gifts and foods, perfect for any occasion or festival. Explore our delicious and diverse selection today and experience the excellence of Halal.
Read about Walnut Tree
Great Taste Awards
With Great Taste Awards for marron glacé, glacé fruit, dark chocolate ginger and pate de fruit. You will always be purchasing quality products from Walnut Tree.
Who we supply
Supplied under own brand or white label to prestigious stores, palaces, castles, stately homes, garden centres, delicatessens, farm shops, hamper companies, department stores and gift shops.
Why buy from us?
You're buying directly from the source and will get excellent value for money. If you're not happy with your purchase, we'll refund or replace it. The website is open 24/7, orders despatched within 48 hours.
Our charitable contributions
Walnut Tree supports Future Dreams Breast Cancer Charity with dried fruit for their care packages. www.futuredreams.org.uk
Local areas to our factory
AL1 | AL2 | AL3 | AL9 | AL10 | EN6 | EN5 | EN4 | NW4 | NW7 | NW9 | WD6 | WD7 | WD17 | | WD19 | WD23 | WD24 | WD25 | Aldenham | Barnet | Borehamwood  | Brent X | Bushey | Colney Street | Edgware | Elstree | Finchley | Frogmore | Hatfield | Hendon | Hertfordshire | Hertsmere | Leavesden | London Colney | Mill Hill | New Barnet | North London | Potters Bar | Radlett | Shenley | South Mimms | Stanmore | St. Albans | Southgate | Watford | Welham Green | Whetstone | Woodside Park