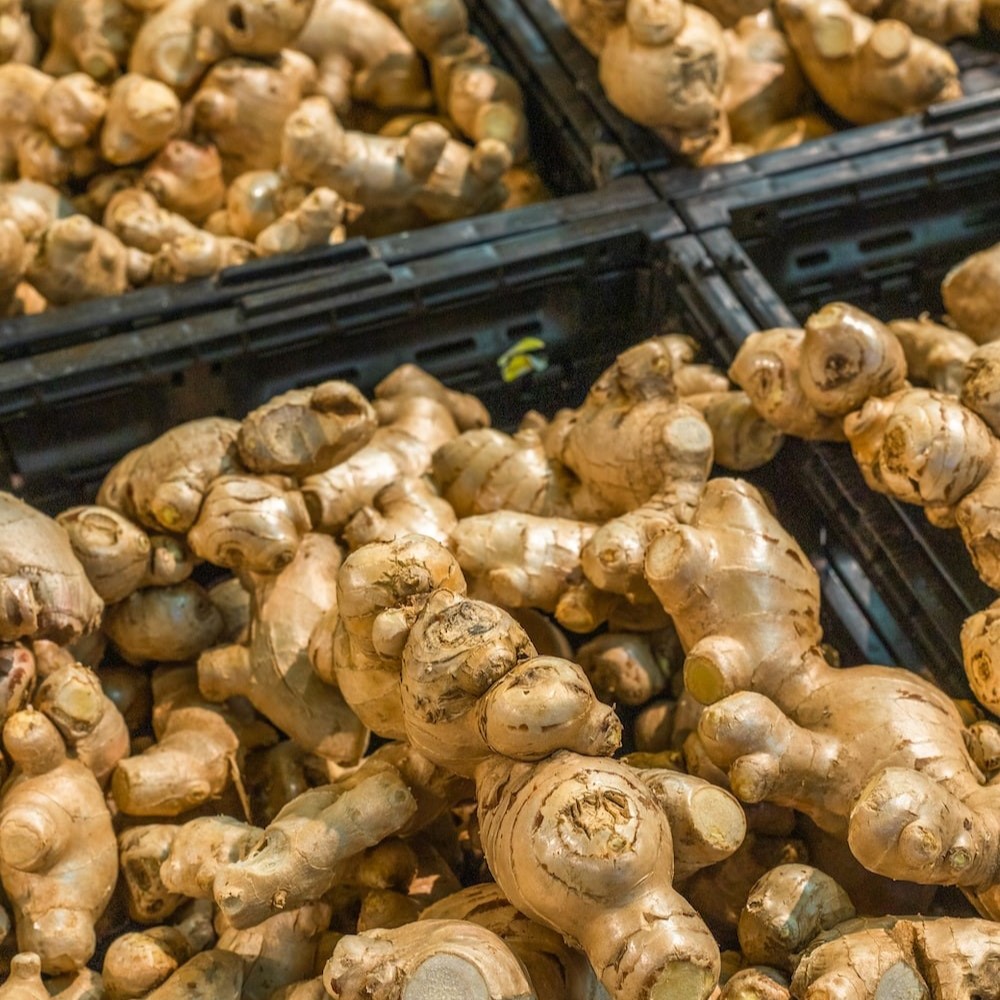 Is Ginger Good For You?
5 Proven Health Benefits
Ginger, a popular spice revered for its delicious flavour and potent health benefits, has roots (literally) in Southeast Asia. Officially known as Zingiber officinale, ginger is a flowering plant part of the Zingiberaceae family.
The ginger root, or rhizome, is the part we commonly use in cooking, traditional medicines, and even for brewing ginger tea. With its rich history and diverse applications, ginger remains a sought-after ingredient worldwide. But what exactly makes ginger so good for you?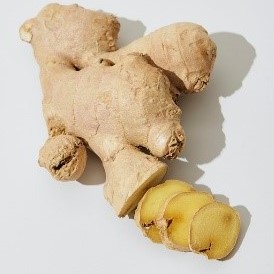 5 Health-Boosting Properties of Ginger
1 Ginger Benefits. Powerful Anti-Inflammatory and Antioxidant
One of the key compounds found in ginger is gingerol, which gives the ingredient its distinct flavour and numerous health benefits. Gingerol is a potent anti-inflammatory and antioxidant, helping to fight oxidative stress and inflammation in the body. By reducing inflammation, ginger can help alleviate symptoms of arthritis, muscle pain, and other inflammatory conditions.
 2 Benefits. Helps with Weight Loss
Adding ginger to your diet may contribute to your weight loss goals. Research suggests ginger helps increase metabolism and fat burning while reducing hunger and appetite. This can lead to a decreased overall calorie intake, supporting weight management.
3 Ginger Benefits. Lowers Blood Sugars
Ginger also plays a role in regulating blood sugar levels. Studies have shown ginger supplementation helps lower fasting blood sugar and improve long-term blood sugar control. This particularly benefits individuals with type 2 diabetes or those looking to maintain healthy blood sugar levels.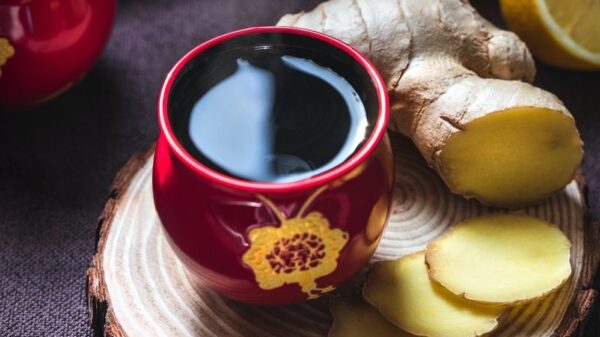 4 Ginger Benefits. Boosts Heart Health
Incorporating ginger into your diet provides a boost to your heart health. Ginger has been found to lower blood pressure, reduce cholesterol levels, and decrease the risk of blood clots. These factors contribute to a lower risk of heart disease and stroke.
5 Ginger Benefits. Soothes Chronic Indigestion
Ginger is known to alleviate chronic indigestion or dyspepsia, characterised by recurrent pain in the upper part of the stomach. Ginger's ability to speed up gastric emptying helps reduce discomfort and bloating, improving digestion and overall gut health.
Summary
Ginger is not only a delicious and versatile ingredient but also packs a punch when it comes to health benefits. From its anti-inflammatory and antioxidant properties to its ability to support weight loss, lower blood sugar levels, boost heart health, and soothe indigestion, ginger is indeed good for you.
Don't miss out on the goodness of ginger! Try Walnut Tree's AWARD WINNING delightful chocolate ginger treats, which combine ginger's zesty flavour with chocolate's indulgence. Order now and enjoy a tasty, health-boosting treat!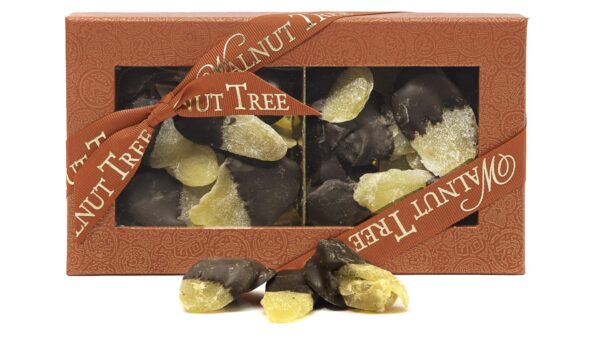 Read about Walnut Tree
Great Taste Awards
With Great Taste Awards for marron glacé, glacé fruit, dark chocolate ginger and pate de fruit. You will always be purchasing quality products from Walnut Tree.
Who we supply
Supplied under own brand or white label to prestigious stores, palaces, castles, stately homes, garden centres, delicatessens, farm shops, hamper companies, department stores and gift shops.
Why buy from us?
You're buying directly from the source and will get excellent value for money. If you're not happy with your purchase, we'll refund or replace it. The website is open 24/7, orders despatched within 48 hours.
Our charitable contributions
Walnut Tree supports Future Dreams Breast Cancer Charity with dried fruit for their care packages. www.futuredreams.org.uk
Local areas to our factory
AL1 | AL2 | AL3 | AL9 | AL10 | EN6 | EN5 | EN4 | NW4 | NW7 | NW9 | WD6 | WD7 | WD17 | | WD19 | WD23 | WD24 | WD25 | Aldenham | Barnet | Borehamwood  | Brent X | Bushey | Colney Street | Edgware | Elstree | Finchley | Frogmore | Hatfield | Hendon | Hertfordshire | Hertsmere | Leavesden | London Colney | Mill Hill | New Barnet | North London | Potters Bar | Radlett | Shenley | South Mimms | Stanmore | St. Albans | Southgate | Watford | Welham Green | Whetstone | Woodside Park
References:
https://www.healthline.com/nutrition/11-proven-benefits-of-ginger
https://www.hopkinsmedicine.org/health/wellness-and-prevention/ginger-benefits
https://www.bbcgoodfood.com/howto/guide/ingredient-focus-ginger
https://www.medicalnewstoday.com/articles/265990