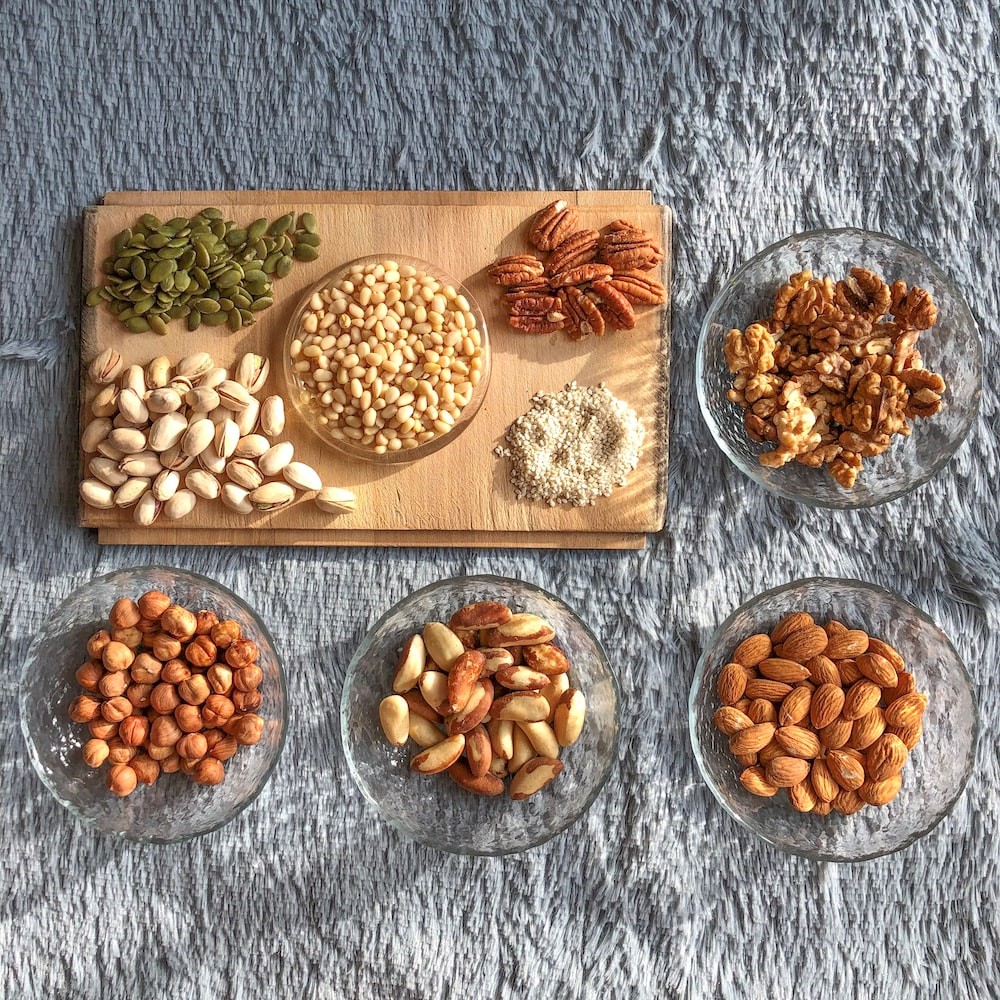 Are Nuts Good For You? – A Nutritional Powerhouse
Are nuts good for you? The short answer is yes! Nuts are highly nutritious, nutrient-dense foods that offer a range of health benefits. They are rich in heart-healthy fats, protein, fibre, vitamins, and minerals, making them a delicious, healthy treat to enjoy on your own or to give to a loved one.
While nuts are often high in calories, research has shown that they may actually help with weight management by promoting feelings of fullness and reducing overall calorie intake. Additionally, studies have found that regular nut consumption can improve cholesterol levels, lower blood pressure, and reduce the risk of heart disease.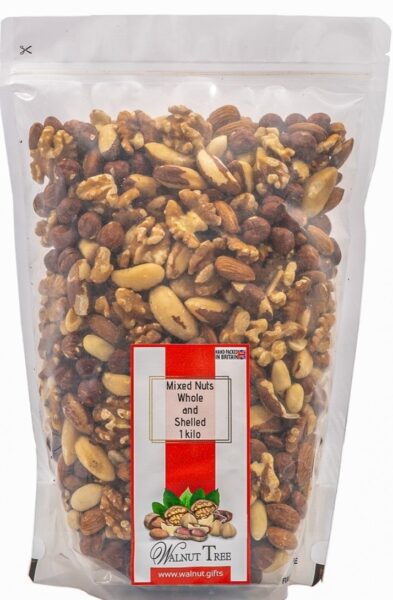 Let's explore the 5 healthiest nuts!
5 Healthiest Nuts and Their Benefits
Looking for a delicious, healthy snack? Nuts are packed with nutrients and offer a range of health benefits. Here are five of the healthiest nuts and their benefits:
Get your daily dose of healthy fats, protein, and fibre with almonds. These mighty nuts are packed with vitamin E, and studies show they can help improve cholesterol levels and lower the risk of heart disease. Plus, they're loaded with calcium to keep your bones strong.
2.    Brazil Nuts
Add some selenium to your diet with Brazil nuts. This mineral is crucial for thyroid function and protecting against oxidative stress. You'll also get a healthy dose of fats, protein, and fibre, as well as magnesium and vitamin E, to keep your bones and muscles healthy.
Lower your cholesterol and reduce inflammation with walnuts. These nuts are a fantastic source of monounsaturated fats, fibre, and zinc, which are important for immune function and wound healing. Plus, they're loaded with vitamins and minerals for overall health.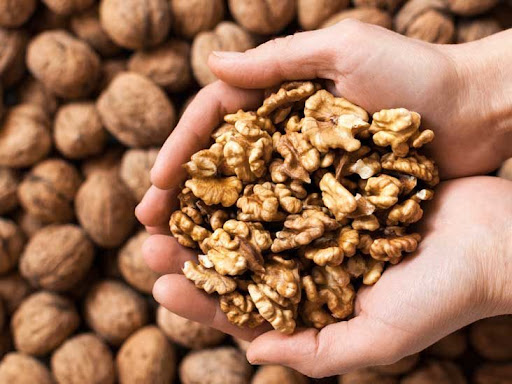 4.    Hazelnuts
Stay healthy with hazelnuts, which are rich in healthy fats, fibre, and immune-boosting vitamin E. Studies show that they can improve cholesterol levels and reduce inflammation, making them great for heart health.
5.    Peanuts
Don't overlook the nutritional powerhouse of peanuts. These legumes (often considered nuts) are a reliable source of healthy fats, protein, and fibre. Plus, they're packed with vitamins and minerals,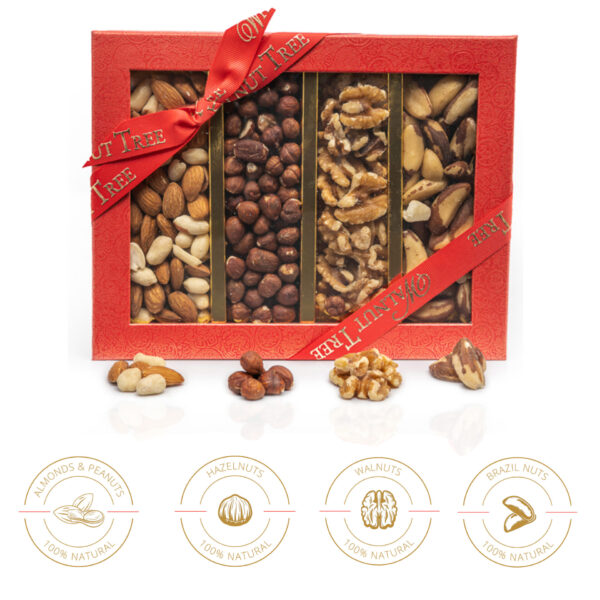 Gift a Healthy Nut Snack Today!
Now that you know the health benefits of nuts and the top five healthiest nuts to consume, why not share the goodness with your loved ones?
You'll find all 5 healthy nuts in our gift box selection. These high-quality, kosher and halal-certified nut gift boxes come in all sizes and styles – perfect for gifting or enjoying yourself.
Not only are nuts delicious and nutritious, but they also make a perfect gift for any occasion. Whether it's a birthday, anniversary, or Eid celebration, The Walnut Tree's nut gift boxes are an ideal way to show someone you care.
So, why not give the gift of health and well-being by purchasing The Walnut Tree's nut gift box today?
And if you don't want to give a gift and want to snack on a bag of goodness then order one of our bulk bags of nuts.
Read about Walnut Tree
Great Taste Awards
With Great Taste Awards for marron glacé, glacé fruit, dark chocolate ginger and pate de fruit. You will always be purchasing quality products from Walnut Tree.
Who we supply
Supplied under own brand or white label to prestigious stores, palaces, castles, stately homes, garden centres, delicatessens, farm shops, hamper companies, department stores and gift shops.
Why buy from us?
You're buying directly from the source and will get excellent value for money. If you're not happy with your purchase, we'll refund or replace it. The website is open 24/7, orders despatched within 48 hours.
Our charitable contributions
Walnut Tree supports Future Dreams Breast Cancer Charity with dried fruit for their care packages. www.futuredreams.org.uk
Local areas to our factory
AL1 | AL2 | AL3 | AL9 | AL10 | EN6 | EN5 | EN4 | NW4 | NW7 | NW9 | WD6 | WD7 | WD17 | | WD19 | WD23 | WD24 | WD25 | Aldenham | Barnet | Borehamwood  | Brent X | Bushey | Colney Street | Edgware | Elstree | Finchley | Frogmore | Hatfield | Hendon | Hertfordshire | Hertsmere | Leavesden | London Colney | Mill Hill | New Barnet | North London | Potters Bar | Radlett | Shenley | South Mimms | Stanmore | St. Albans | Southgate | Watford | Welham Green | Whetstone | Woodside Park
References:
https://www.bbcgoodfood.com/howto/guide/top-10-healthiest-nuts
https://www.healthline.com/nutrition/8-benefits-of-nuts