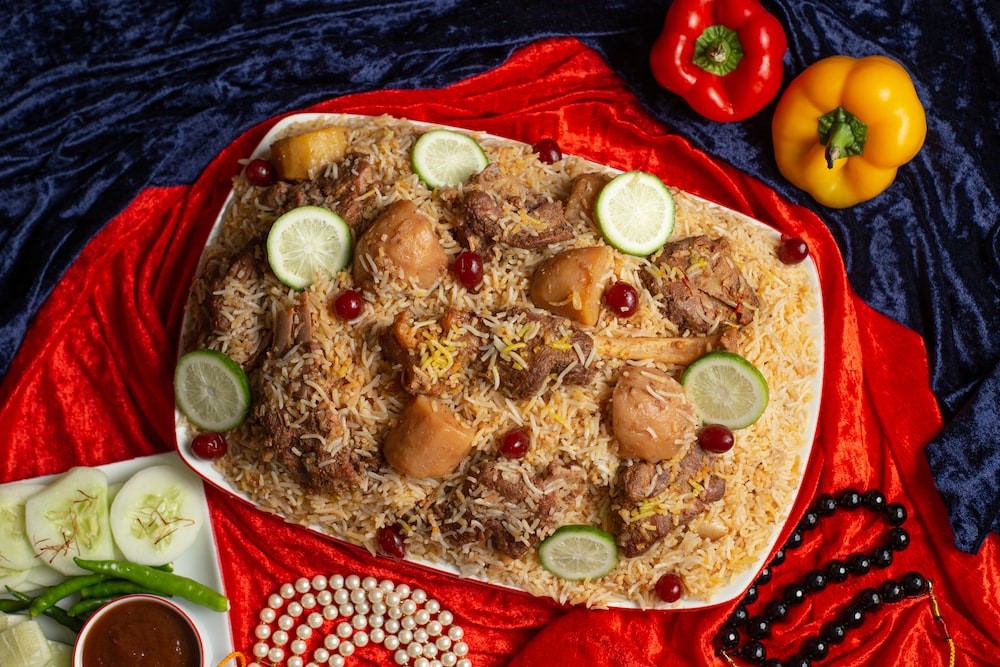 Eid al-Fitr 2023
 Photo by Shivam Garg on Unsplash
As the holy month of Ramadan comes to a close, Eid al-Fitr marks the breaking of the long fast. It is an important religious holiday for Muslims worldwide. Little surprise that the fast ends with a special meal called iftar, followed by a grand feast that lasts several days, where Muslims exchange Eid foods, sweets, and treats.
Below we're journeying around the world to explore the best Eid foods – and we'll introduce you to some fabulous Eid sweets and treats you can gift your loved ones. Get ready to indulge in mouth-watering treats and make your Eid celebrations extra special!
5 Most Delicious Eid al-Fitr 2023 Foods From Around the World
Ready to tantalise your taste buds? Here are five of the most delicious Eid al-Fitr foods from around the world:
1.    Bolani (Afghanistan)
Bolani is a savoury flatbread filled with mashed potatoes, onions, and a flavoursome mix of herbs and spices. It is a popular appetiser or snack during Eid celebrations in Afghanistan and neighbouring countries. It can be served with chutney, yoghurt, or even hummus.
2.    Biryani (UK)
Biryani is a flavourful rice dish that can be made with meat or vegetables and is popular in South Asia, the Middle East, and North Africa. It has become a staple in many British Muslim households during Eid celebrations in the UK. It is often served with raita, a yoghurt-based sauce, and will please any palate.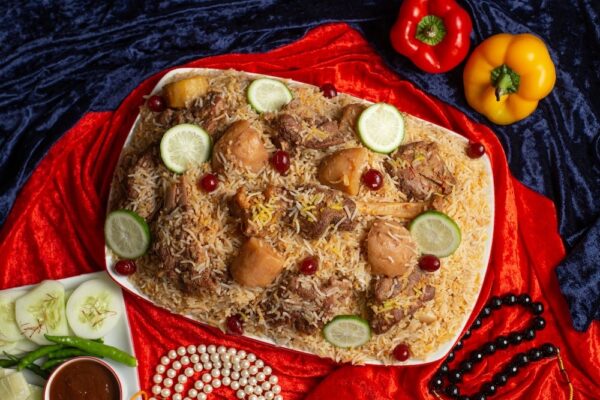 Photo by Shourav Sheikh on Unsplash
3.    Butter Cookies (The Levant)
Butter cookies are a sweet treat often served with tea during Eid al-Fitr celebrations in the Levant region, including Syria, Lebanon, and Jordan. Made with butter, sugar, and flour, they are light, crumbly, and melt in your mouth. They can be decorated with nuts, chocolate chips, or jam, making them perfect for sharing with friends and family.
4.    Dates and Nuts (Middle East)
Dates and nuts are a staple of Eid al-Fitr celebrations in the Middle East. They symbolise hospitality and generosity and offering them to guests during Eid is customary. The Walnut Tree's gift boxes of dried fruit, nuts, and dates are perfect for your festivities. They offer a variety of high-quality, halal snacks that are perfect for sharing and gifting.
5.    Lapis Legit (Indonesia)
Lapis legit, known as a thousand-layer cake. It is a popular Eid al-Fitr dessert in Indonesia and can have up to 18 layers, making it a visually stunning centrepiece for any Eid celebration. It is sweet, rich, and made with butter, spices and flour, a total indulgence that satisfies any sweet tooth.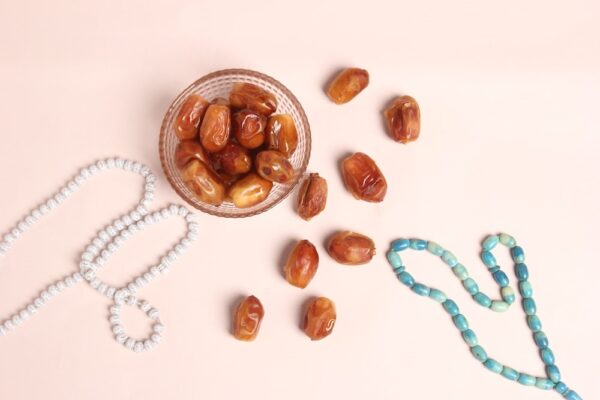 Photo by Rauf Alvi on Unsplash
Try The Walnut Tree's Finest Eid al-Fitr 2023 Treats!
Journey over! You've now learnt about some of the most delicious Eid foods worldwide. It's time to add a little sweetness to your celebrations with The Walnut Tree's gift boxes, including: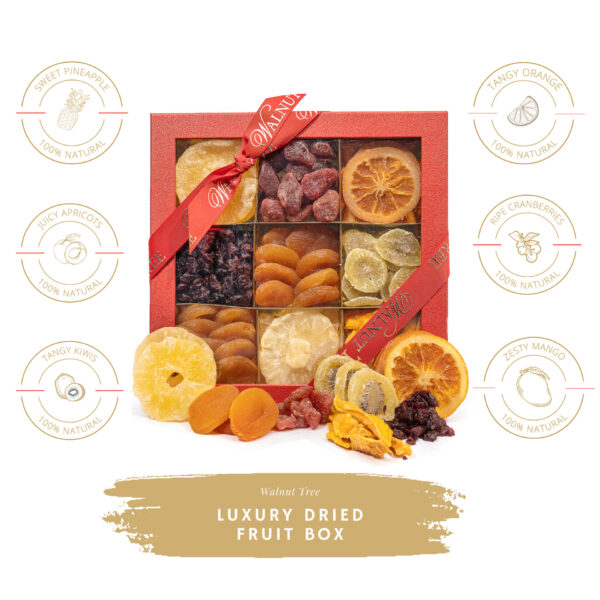 These high-quality, halal treats are the perfect addition to your Eid festivities, whether you are sharing them with your loved ones or gifting them to your friends and family.
We offer a wide range of dried fruit, nuts, and dates, including succulent Medjool dates, premium pistachios, and tender apricots. Our gift boxes come in various sizes and styles, so you can choose the perfect one for your needs.
So, why not make your Eid celebrations extra special with The Walnut Tree's finest Eid treats?
Read about Walnut Tree
Great Taste Awards
With Great Taste Awards for marron glacé, glacé fruit, dark chocolate ginger and pate de fruit. You will always be purchasing quality products from Walnut Tree.
Who we supply
Supplied under own brand or white label to prestigious stores, palaces, castles, stately homes, garden centres, delicatessens, farm shops, hamper companies, department stores and gift shops.
Why buy from us?
You're buying directly from the source and will get excellent value for money. If you're not happy with your purchase, we'll refund or replace it. The website is open 24/7, orders despatched within 48 hours.
Our charitable contributions
Walnut Tree supports Future Dreams Breast Cancer Charity with dried fruit for their care packages. www.futuredreams.org.uk
Local areas to our factory
AL1 | AL2 | AL3 | AL9 | AL10 | EN6 | EN5 | EN4 | NW4 | NW7 | NW9 | WD6 | WD7 | WD17 | | WD19 | WD23 | WD24 | WD25 | Aldenham | Barnet | Borehamwood  | Brent X | Bushey | Colney Street | Edgware | Elstree | Finchley | Frogmore | Hatfield | Hendon | Hertfordshire | Hertsmere | Leavesden | London Colney | Mill Hill | New Barnet | North London | Potters Bar | Radlett | Shenley | South Mimms | Stanmore | St. Albans | Southgate | Watford | Welham Green | Whetstone | Woodside Par
References:
Celebrating Eid al-Fitr: History, Traditional Foods, and a Recipe
The 10 Most Delicious Eid al-Fitr Foods and Dishes From Around the World