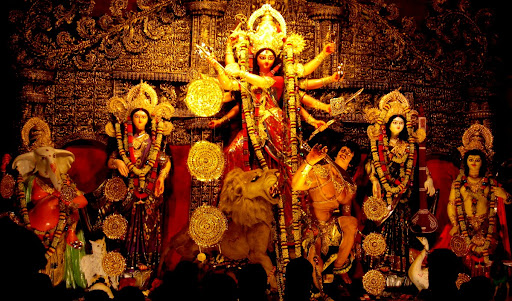 What is Navratri?
Navratri – a wonderful festival packed with colour, light, and sacred traditions. You may not know an awful lot about this festival, however, so let us explain a thing or two to you.
What is the festival of Navratri?
The festival of Navrati is a celebration that is carried out over the course of nine nights. Throughout the festival, a number of different traditional and religious practices are carried out. Different events take place on different days. Each day within the festival is represented by a different colour. Each of colour is referenced to a particular trait of Durga, the Hindu mother goddess.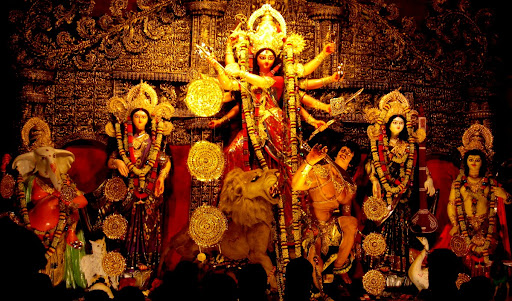 Who celebrates this festival?
While there are many different branches of Hinduism, the vast majority of these branches celebrate this festival. The reason for this is that the story of the festival is a simple, straightforward, and resoundingly impressive one. While we'll get to the specifics of that story in a moment, it's worth considering that the upshot is a simple one – a celebration of good triumphing over evil.
Hindus celebrate this during Dussehra, which is the final day of the overall Navratri festival. It is a day on which a lot of celebrations can occur.
Why is it celebrated?
Navratri is a time that is celebrated in order to applaud and worship the goddess Durga. In Hindu mythology, Durga killed the demon Mahishasura over the course of a nine-night battle.
The story is, essentially, one of hubris. Mahishasura was promised immortality by Lord Brahma – a Hindu god – on one condition: he could only be killed by a woman. Mahishasura, believing himself to be inherently stronger and more powerful than any woman, took the deal, and used that immortality to attack the people of Earth repeatedly.
Eventually, Lord Brahma, Lord Vishnu, and Lord Shiva (the three most powerful Hindu gods) came together and created Durga, a goddess who was charged with killing Mahishasura.
Durga was given a wealth of weapons and, over the course of ten days, was able to kill Mahishasura.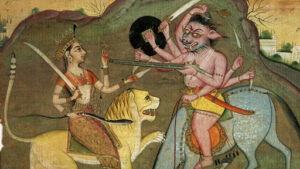 What is typically done during Navratri ?
During the festival, there are a number of practices that take place, both religious and personal. General practice is that people often choose to fast, only having milk, water, fruit, and nuts during the day. The fruit and nuts can be fresh or dried, whatever happens to be easier. For a gift at the start of Navratri, we might suggest a dried fruit gift basket – this will allow people a simple option to snack on during a fast.
After sunset, some families will eat an elaborate meal. Other families, only allow themselves water during the day and a simple meal in the evening.
There is also a number of traditional dances, including Garba. This involves clapping to music that gets increasingly louder. Also Raas, which involves hitting decorated wooden sticks together in time with the music.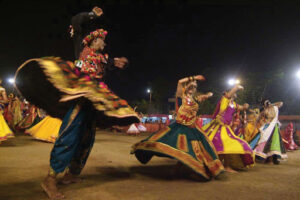 What gifts are exchanged?
There are no hard-and-fast rules on what gifts ought to be bought and given for Navratri. Though sweet, tasty treats are commonly gifted since so many people fast during Navratri.
A great choice for a sweet, tasty treat could be chocolate-dipped fruit – these will be accepted well since they're exceptionally unlikely to cause an allergic reaction, and they're tasty, too. They make a great gift for anyone, especially when they're presented prettily in complimentary gift wrapping.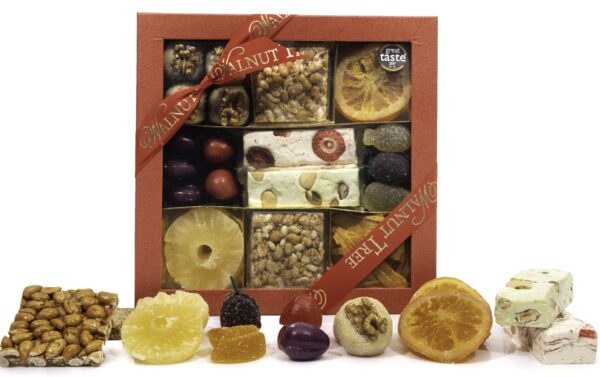 Read about Walnut Tree
Great Taste Awards
With Great Taste Awards for marron glacé, glacé fruit, dark chocolate ginger and pate de fruit. You will always be purchasing quality products from Walnut Tree.
Who we supply
Supplied under own brand or white label to prestigious stores, palaces, castles, stately homes, garden centres, delicatessens, farm shops, hamper companies, department stores and gift shops.
Why buy from us?
You're buying directly from the source and will get excellent value for money. If you're not happy with your purchase, we'll refund or replace it. The website is open 24/7, orders despatched within 48 hours.
Our charitable contributions
Walnut Tree supports Future Dreams Breast Cancer Charity with dried fruit for their care packages. www.futuredreams.org.uk
Local areas to our factory
AL1 | AL2 | AL3 | AL9 | AL10 | EN6 | EN5 | EN4 | NW4 | NW7 | NW9 | WD6 | WD7 | WD17 | | WD19 | WD23 | WD24 | WD25 | Aldenham | Barnet | Borehamwood  | Brent X | Bushey | Colney Street | Edgware | Elstree | Finchley | Frogmore | Hatfield | Hendon | Hertfordshire | Hertsmere | Leavesden | London Colney | Mill Hill | New Barnet | North London | Potters Bar | Radlett | Shenley | South Mimms | Stanmore | St. Albans | Southgate | Watford | Welham Green | Whetstone | Woodside Park