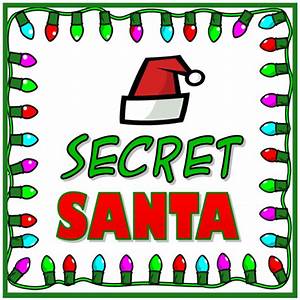 Secret Santa. I've never heard of Yankee Swap or White Elephant, but a similar game known worldwide is Secret Santa. A not to be missed tradition. It is the king of Christmas gift-giving amongst work colleagues, family, and friends.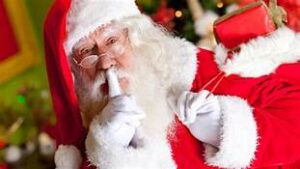 Secret Santa is a game that keeps alive the mystery, suspense, and surprise of holiday gifting. By setting a budget of between £5.00 and £10.00 creatively, ingenuity and imagination add to the excitement of the gift.
Like many Christmas traditions, they are many individual quirks as to how to play the game. However, the main thing is to keep it light-hearted and fun.
We can trace the history of giving undercover presents back to the Scandinavian tradition of knocking on someone's door, throwing a parcel inside when it opens, then running away. Known as  or knocking Christmas. Some credit St Nicholas with the instigating the practice; as he is renowned as a giver of charity both publicly and privately. 
How to Play Secret Santa: Traditional Game Rules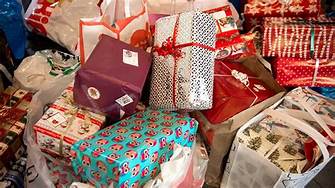 The most straightforward way of playing is for everyone to wrap a gift and anonymously put it in a box. One person is chosen at random to be the Secret Santa. Their task is to allocate the wrapped present making sure that no one receives their original one. The receiver has to guess which member of the group is their Secret Santa. It's a holiday classic where the guessing is as much fun as receiving the gift.
A slightly more complicated version is to ask members of the group in general what gift they would like. They would put their name and preferred gift into a secret box for someone else to select. Once selected, that person would buy the gift. 
After the group has bought their gifts, everyone sits down together, and the receiver tries to guess who choose their present.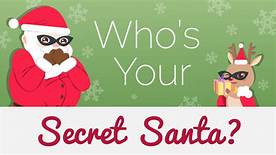 We all love about Secret Santa. It's the joy of knowing someone is thinking about you. It's the thrill of opening something but, more than that is the magic of connection. That somebody has taken the time and trouble to think about you and treat you to something.
Walnut Tree. Top Ten Gifts at under £10.00
2.Glace Fruit
3.Chocolate covered brazils
5.Exhibition Chocolates 
6.Chocolate Spoons
7.Chocolate Bark
8.Peanut Clusters
9.Chocolate covered Walnuts
Any of the above would be a perfect gift for a lover of sweet foods It's no secret why we love Secret Santa gift exchanges. 
So go on, treat your family and friend to some Edible Stocking Filler Gifts from Walnut Tree.
Read more about us, our story, the Great Taste Awards we've won and why we have a passion for superior tasting gifts and snacks.
Walnut Tree Gifts is one of the UK's leading packers of superior quality dried fruit, nuts and chocolate. We've been working in partnership with high-quality retailers since 1995. We are privileged to supply prestigious London stores, palaces, castles, stately homes, garden centres, delicatessens, farm shops, hamper companies, department stores and gift shops with corporate or Walnut Tree custom made gifts.
We're the only company with Great Taste Awards for marron glacé, glacé fruit, dark chocolate ginger and pate de fruit, so you're never more than a click away from some delicious delicacies. The website is open 24/7. We will despatch your order within 48 hours.
All gifts purchased included complimentary gift bags and card. Choosing a meaningful gift can be difficult – we're always happy to offer advice. Call or email us. We pride ourselves on our excellent service.
You'll be delighted to know that as you're buying directly from the source, you'll be getting excellent value for your money. And if you're not happy with your purchase, we'll refund or replace it.
This year, Walnut Tree is supporting Future Dreams Breast Cancer Charity with dried fruit and nuts for the care packages they distribute to patients in hospitals throughout London.