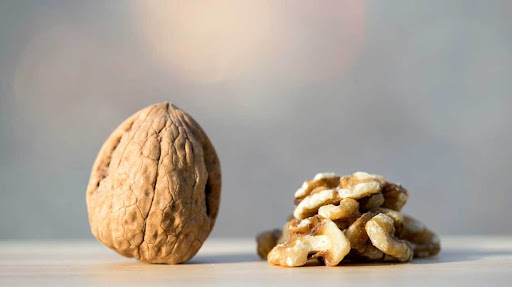 Nuts for Healthy Eating
Nuts are a wonderful source of a whole host of different nutrients that are sure to help people's health. We offer a range of Nuts for Healthy Eating on our site, and we're going to run through a few great options here.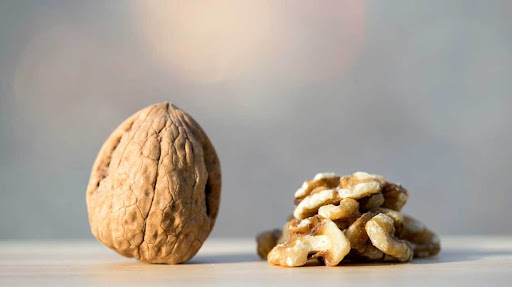 Nuts for Healthy Eating
Walnuts
Walnuts are exceptionally rich in antioxidants and healthy fats. This might not sound like much, but antioxidants are exceptionally powerful, furthermore, they combat free radicals in your system, which have been shown to be harmful over time.
Walnuts themselves may reduce heart disease and cancer risk, as well as improve the overall function of the brain and, therefore, slow the progression of Alzheimer's.
Nuts for Healthy Eating
Hazelnuts
Hazelnuts are an awful lot more healthy than the primary place you see them nowadays: chocolate-nut spreads. These nuts have acquired a reputation for being paired with an awful lot of sugar and fat, but that unhealthy image doesn't reflect what they are at their core.
Hazelnuts themselves have an excellent omega-3 content, which is great for bone strength and development. Vegans may want to take note, most omega-3 supplements are fish-derived, so hazelnuts could be a great alternative. Also, they contain many phenolic compounds, which can help your heart health by reducing cholesterol and inflammation.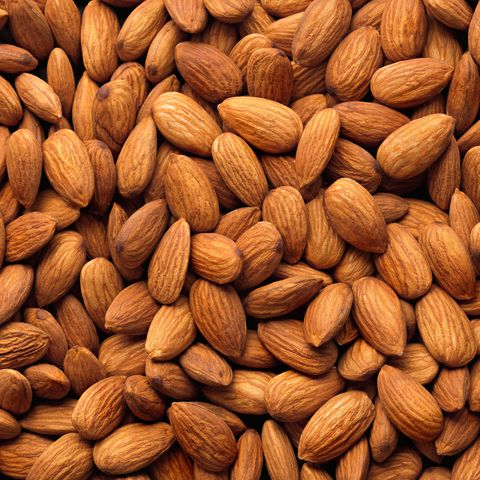 Almonds
As with all nuts in the world, almonds are a wonderful way to get great amounts of nutrients into your system. From different vitamins to antioxidants, nuts really do boast a suite of brilliant molecules. However, perhaps the most impressive thing about almonds is the fact that they can assist with blood sugar control.
Almonds contain a lot of specific nutrients and chemicals completely naturally, and one of these is magnesium. Magnesium is involved in the process of controlling blood sugar levels, and diabetic patients have seen increases in magnesium help their blood sugar levels.
Over a quarter of type two diabetes patients are deficient in magnesium. When this deficiency is corrected, blood sugar levels can be lowered, and insulin function improved, too.
Also, patients with type one or two diabetes can be insulin resistant, meaning that any insulin in their system has a less potent effect. Major reductions in insulin resistance have been noted when a patient's diet has been supplemented with magnesium.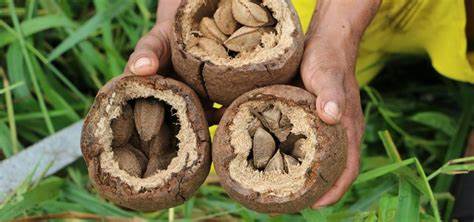 Nuts for Healthy Eating
Brazil Nuts
Much like many other nuts on this list, brazil nuts offer a range of benefits that make them a wonderful option. The most spectacular benefit that brazil nuts have, however, is their preposterously high levels of selenium!
Selenium is a vitally important nutrient for your health, and it's useful for a range of different elements of your body. Containing a good amount of selenium is vital for your immune system, as well as your thyroid gland and the ongoing amount of cell growth throughout your body.
One single brazil nut contains 175% of the recommended daily intake of selenium, making them a fantastic source of that unique chemical. To make sure that you're getting your selenium, consider adding brazil nuts to your diet.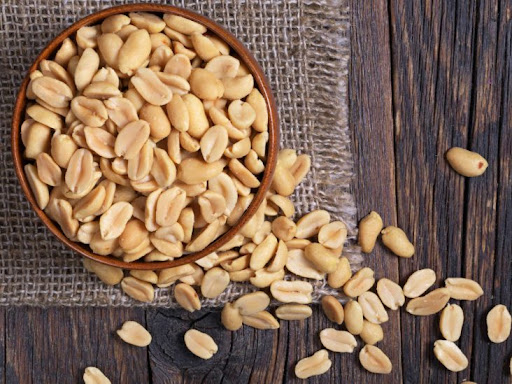 Peanuts
Shelled Peanuts are a great source of a whole host of chemicals, just like all nuts. Interestingly, peanuts have a positive effect on heart health. They can help to prevent heart disease by lowering the amount of cholesterol in your bloodstream.
Furthermore, peanuts can stop some small blood clots from forming in your bloodstream. This, in turn, can reduce the risk that you might have a heart attack or a stroke. Since heart attacks and strokes are, of course, dangerous, avoiding them is perhaps for the best.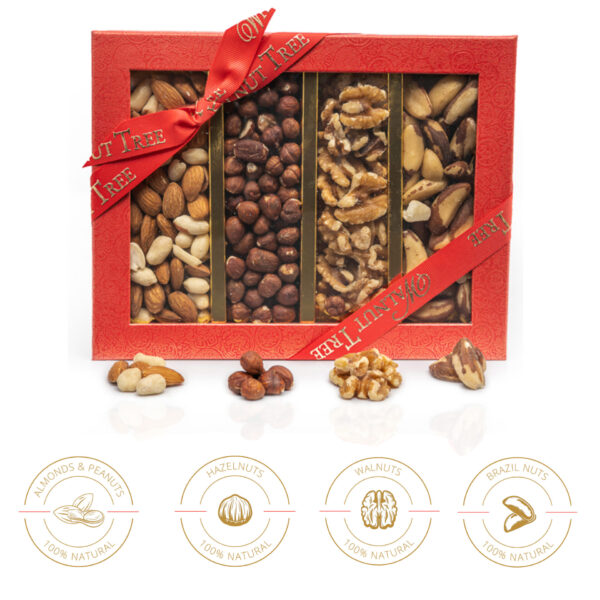 We at Walnut Tree have a wide range of different nuts available on our site, and we'd recommend checking out our natural nut box to get a good range of wonderful nuts into your diet. We make sure to source only premium nuts so that you get the best possible range of food in your kitchen.
Healthy eating is a complex and tricky balance. The important thing to remember, though, is that it's entirely achievable. A few good things in the right measures can make a world of difference.
Read about Walnut Tree
Great Taste Awards
With Great Taste Awards for marron glacé, glacé fruit, dark chocolate ginger and pate de fruit. You will always be purchasing quality products from Walnut Tree.
Who we supply
Supplied under own brand or white label to prestigious stores, palaces, castles, stately homes, garden centres, delicatessens, farm shops, hamper companies, department stores and gift shops.
Why buy from us?
You're buying directly from the source and will get excellent value for money. If you're not happy with your purchase, we'll refund or replace it. The website is open 24/7, orders despatched within 48 hours.
Our charitable contributions
Walnut Tree supports Future Dreams Breast Cancer Charity with dried fruit for their care packages. www.futuredreams.org.uk
Local areas to our factory
AL1 | AL2 | AL3 | AL9 | AL10 | EN6 | EN5 | EN4 | NW4 | NW7 | NW9 | WD6 | WD7 | WD17 | | WD19 | WD23 | WD24 | WD25 | Aldenham | Barnet | Borehamwood  | Brent X | Bushey | Colney Street | Edgware | Elstree | Finchley | Frogmore | Hatfield | Hendon | Hertfordshire | Hertsmere | Leavesden | London Colney | Mill Hill | New Barnet | North London | Potters Bar | Radlett | Shenley | South Mimms | Stanmore | St. Albans | Southgate | Watford | Welham Green | Whetstone | Woodside Park