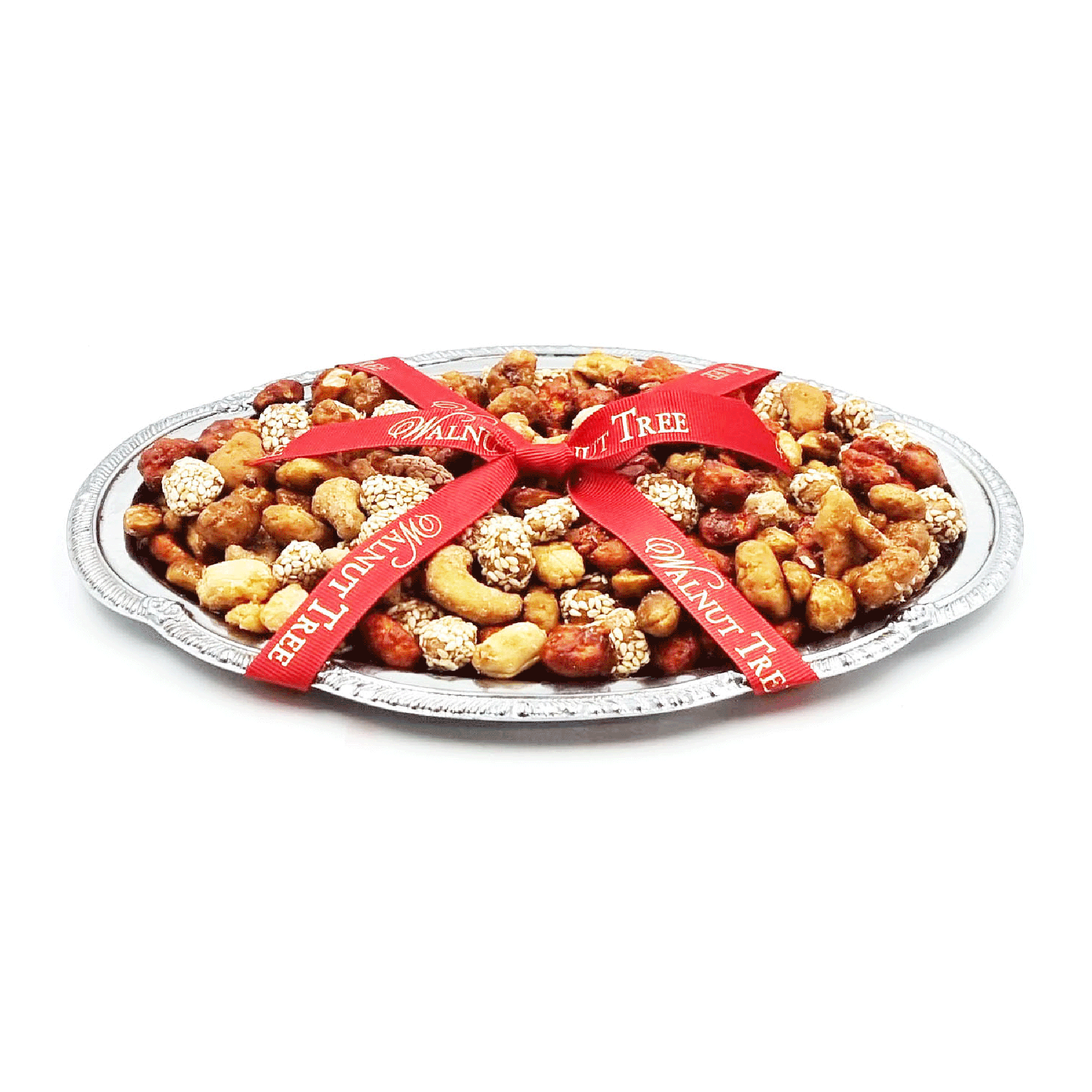 Caramelised Nuts
Our caramelised nuts are an excellent addition to any platter you might have in your home. They're tasty, rich, and wonderfully filling, making spectacular options for a buffet or a shared meal with a large number of people. They match up well with a glass of wine, a hot drink, or a little of your favourite spirit, meaning that they're ideal for any occasion, whether before or after a meal.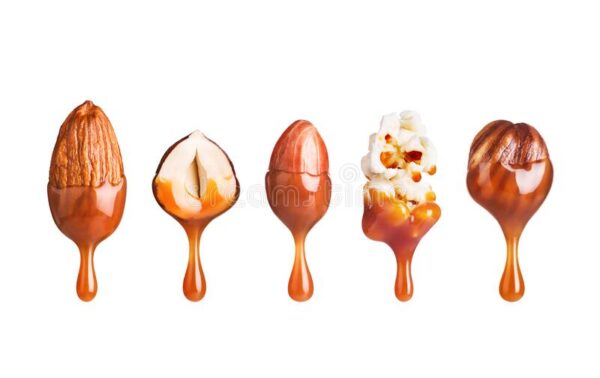 What caramelised nuts do we offer?
Our trays are a resplendent mixture of the most popular options for caramelised nuts. Almonds, pecans,  peanuts, and cashew nuts are all featured heavily in the platters, offering tasty options and exquisite flavours that are as moreish as they are recognizable.
We're really proud that the nuts on our platters aren't all identical to one another.  We take pride in using premium nuts and supplementing them with custom ingredients and recipes to ensure a bright flavour to the nuts you're eating.
For example, the almonds in our mixture are coated with salted caramel. This combination is trendy at the moment, and for good reason – salt and caramel balance each other out wonderfully, creating a flavour that's rich and sweet while also being savoury and unique. These flavours, combined with the rich nuttiness of almonds, create a bright and moreish snack.
Another great example is the peanuts in our mixture – they're caramelised and coated with sesame seeds. The pleasant creaminess and gentle bitterness of sesame allow for the caramel and the peanuts to taste all the sweeter and richer. It can be a tricky balance, but we've certainly nailed it.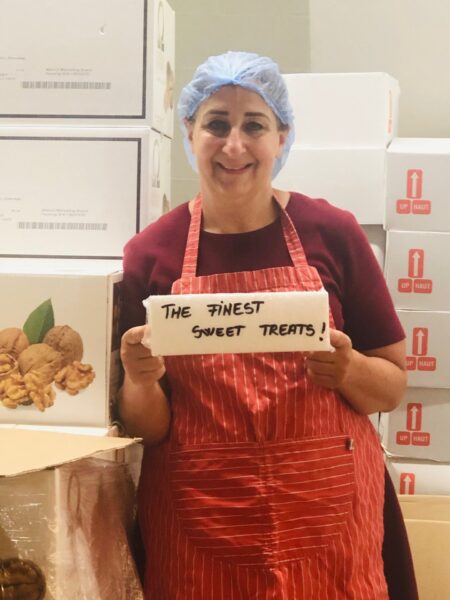 How to make caramelised nuts?
Caramelised nuts have long been popular, and that's primarily because of how delicious and decadent they are. Beyond that, they're wonderfully simple to make, with no nasty additives or e-numbers, like so many modern confectionaries have.
To make caramelised nuts, little more is involved than making caramel and then adding the nuts to it. Making caramel can be a little complex, but when you have the technique in your repertoire, you can add your favourite spices to make a powerful sauce.
When that sauce is prepared precisely to our liking, the premium nuts are added to the mixture and ensure they toast evenly while absorbing the caramel. This leads to a great, even flavour that's ideal for well-caramelised nuts.
Using premium ingredients and techniques, we're exceptionally proud of the caramelised nuts we offer.
Great occasions for our nuts
We believe that our caramelised nuts are ideal for any occasion, though there's something that does stick out in our mind above other options – having caramelised nuts on offer during after-dinner drinks.
The mixture of slightly bitter and potent drinks with sweet, creamy, rich, and decadent caramelised nuts sounds terrific. On a night where you've been eating, drinking, and chatting, the conversation is sure to flow while you munch on a resplendent platter of tasty nuts and sip at wonderfully made drinks.
Read about Walnut Tree
Great Taste Awards
With Great Taste Awards for marron glacé, glacé fruit, dark chocolate ginger and pate de fruit. You will always be purchasing quality products from Walnut Tree.
Who we supply
Supplied under own brand or white label to prestigious stores, palaces, castles, stately homes, garden centres, delicatessens, farm shops, hamper companies, department stores and gift shops.
Why buy from us?
You're buying directly from the source and will get excellent value for money. If you're not happy with your purchase, we'll refund or replace it. The website is open 24/7, orders despatched within 48 hours.
Our charitable contributions
Walnut Tree supports Future Dreams Breast Cancer Charity with dried fruit for their care packages. www.futuredreams.org.uk
Local areas to our factory
AL1 | AL2 | AL3 | AL9 | AL10 | EN6 | EN5 | EN4 | NW4 | NW7 | NW9 | WD6 | WD7 | WD17 | | WD19 | WD23 | WD24 | WD25 | Aldenham | Barnet | Borehamwood  | Brent X | Bushey | Colney Street | Edgware | Elstree | Finchley | Frogmore | Hatfield | Hendon | Hertfordshire | Hertsmere | Leavesden | London Colney | Mill Hill | New Barnet | North London | Potters Bar | Radlett | Shenley | South Mimms | Stanmore | St. Albans | Southgate | Watford | Welham Green | Whetstone | Woodside Park