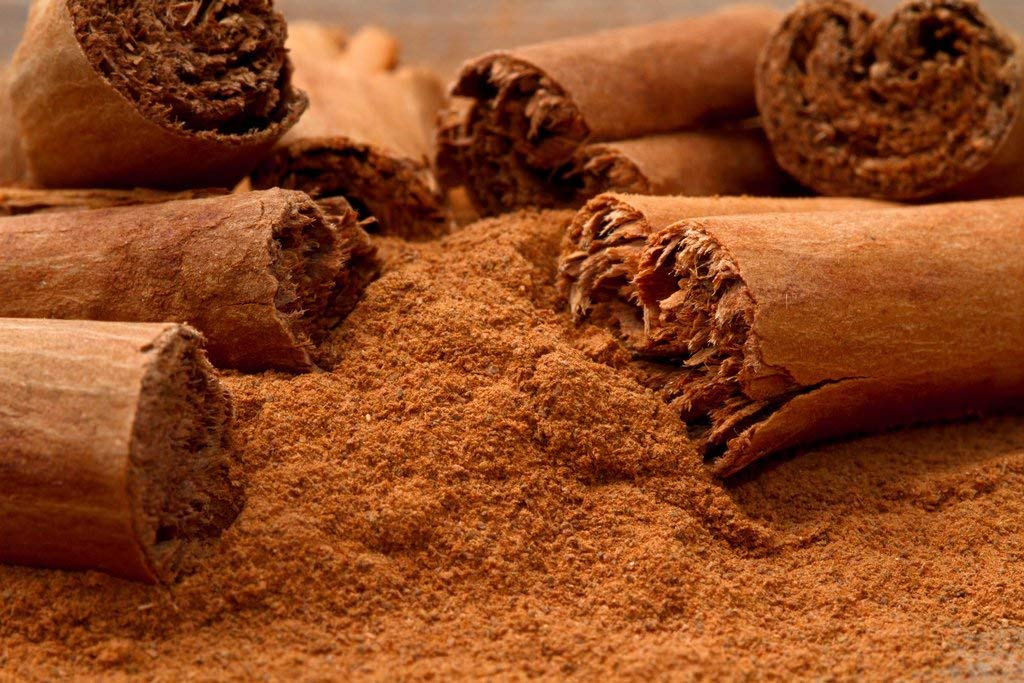 Cinnamon Chocolate Almonds
Cinnamon Chocolate Almonds
Cinnamon chocolate almonds are a little rarer than the other options on our site. We adore them all the same, naturally, but we wanted to take the opportunity to boost their flavour – so we did precisely that. Read on to find out how our cinnamon chocolate almonds can tickle your taste buds.
What are cinnamon chocolate almonds?
Our cinnamon chocolate almonds, besides being sinfully delicious, are quite simple – all the better for munching on.
We use premium, slow-roasted almonds as the core of these treats for the ultimate in flavour and texture. Wrapped around them, we add a layer of elegant milk chocolate, for flavour and texture. This addition is lovely if we say so ourselves, creating an elegant texture.
On top of that luxurious layer is a dusting of cocoa powder and cinnamon, artfully finished to ensure that the layer is perfectly level. This creates a bespoke box of treats, allowing you to enjoy each one with your whole heart.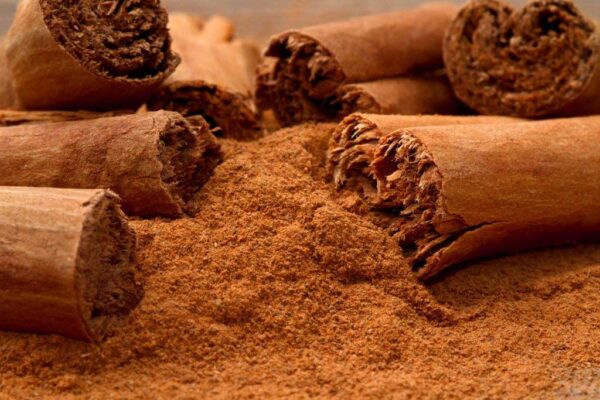 Great pairings for this treat
This may sound a little odd, but we always believe there's a great drink pairing for almost any snack food. For example, whisky can mix exceptionally well with hot and spicy snack food.
In this case, we're looking for something to counterbalance the creamy sweetness of chocolate, nuts, and cinnamon. To find something to suit this balance, we'd suggest thinking of something sharp, perhaps a little tart, which is still sweet enough not to contrast the almonds too much.
A sweet white wine could be an excellent option for those who drink alcohol. Dessert white wines are generally quite sweet while also having the bitterness of alcohol and the sharpness of excellent grapes. This will balance with the creamy richness of the almonds, leading to a beautiful snacking experience.
We suggest any citrus-heavy drink for those who prefer not to drink alcohol. This could be something as straightforward as orange juice or as complex and elegant as a citrus-based mocktail. These options would allow you to bring some bright acidity into your experience and create a delightfully tasty option.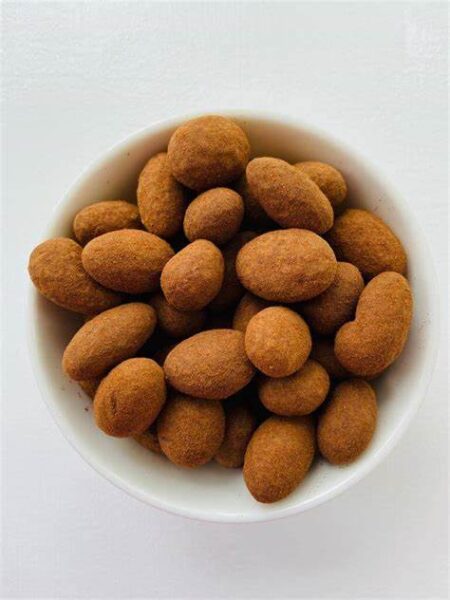 The balance of ingredients in our cinnamon chocolate almonds
We're exceptionally proud of the balance of ingredients in this snack. The combination of chocolate, almond, and cinnamon could easily be a little overpowering, but we're glad it isn't.
The real achievement we've succeeded with here is the gentle spiciness of the cinnamon. We don't mean spiciness in the 'chili pepper' sense, but rather in the sense of a spiced punch or fruitcake.
The cinnamon creates a spiced snack that's simply delightful since it's aromatic, rich, and decadent in equal measure. Furthermore, this balance enhances the natural flavours of the almond you're eating. The gentle, buttery richness of natural, premium almonds works like a conduit for the flavour of the spicy cinnamon, leaving you with a sweet and gentle aftertaste in your mouth that's wonderfully moreish. That aftertaste will undoubtedly leave you wishing you'd ordered an extra box, no matter how many you get! 
Read about Walnut Tree
Great Taste Awards
With Great Taste Awards for marron glacé, glacé fruit, dark chocolate ginger and pate de fruit. You will always be purchasing quality products from Walnut Tree.
Who we supply
Supplied under own brand or white label to prestigious stores, palaces, castles, stately homes, garden centres, delicatessens, farm shops, hamper companies, department stores and gift shops.
Why buy from us?
You're buying directly from the source and will get excellent value for money. If you're not happy with your purchase, we'll refund or replace it. The website is open 24/7, orders despatched within 48 hours.
Our charitable contributions
Walnut Tree supports Future Dreams Breast Cancer Charity with dried fruit for their care packages. www.futuredreams.org.uk
Local areas to our factory
AL1 | AL2 | AL3 | AL9 | AL10 | EN6 | EN5 | EN4 | NW4 | NW7 | NW9 | WD6 | WD7 | WD17 | | WD19 | WD23 | WD24 | WD25 | Aldenham | Barnet | Borehamwood  | Brent X | Bushey | Colney Street | Edgware | Elstree | Finchley | Frogmore | Hatfield | Hendon | Hertfordshire | Hertsmere | Leavesden | London Colney | Mill Hill | New Barnet | North London | Potters Bar | Radlett | Shenley | South Mimms | Stanmore | St. Albans | Southgate | Watford | Welham Green | Whetstone | Woodside Park