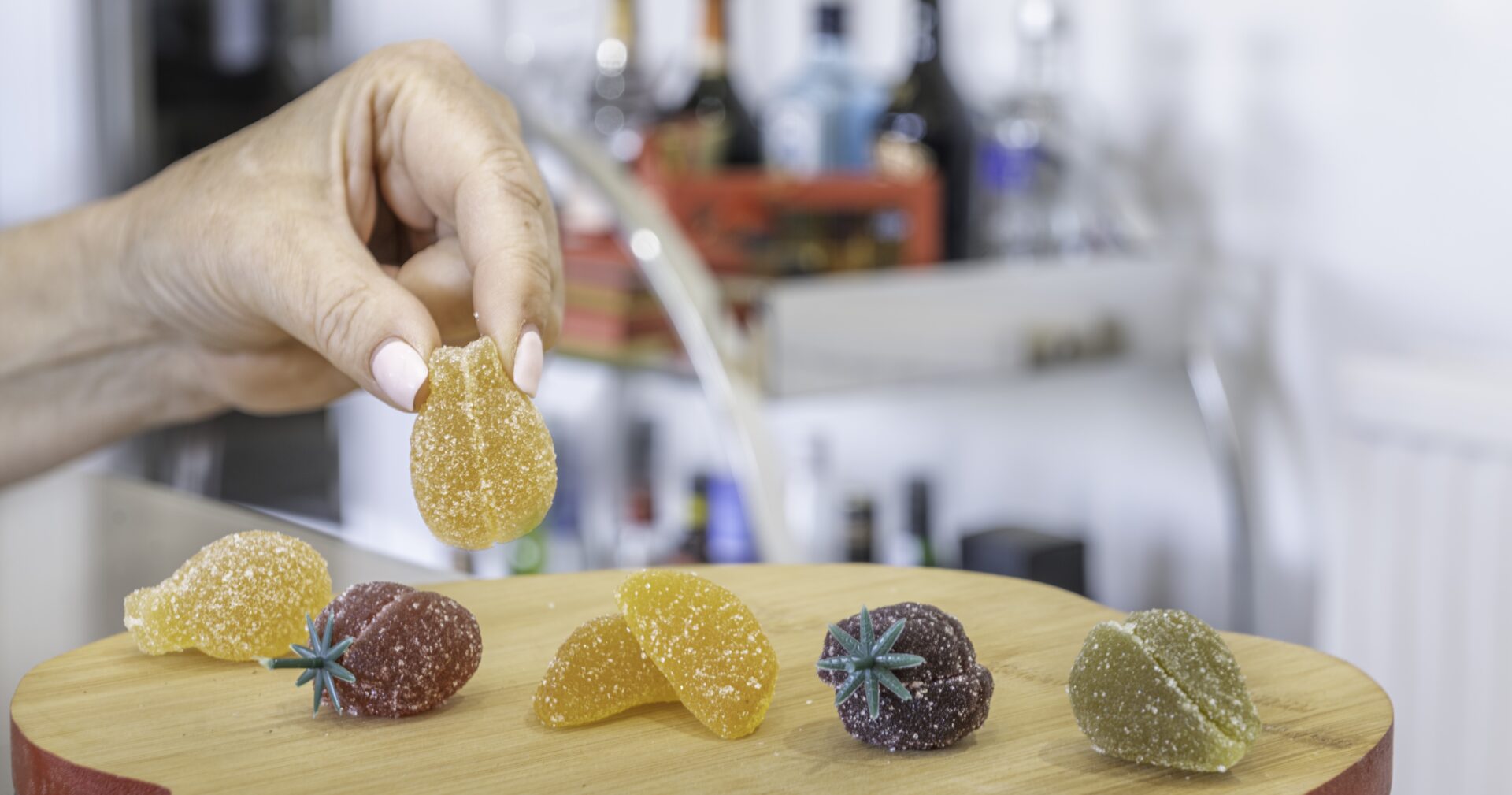 Fruit Jellies or Pate de Fruit
Fruit Jellies or Pate de Fruit
You may not have heard of pate de fruit but you all know about fruit jellies., You've likely seen them in your local delicatessen. In this article, we're going to look at them and why they're loved globally by so many.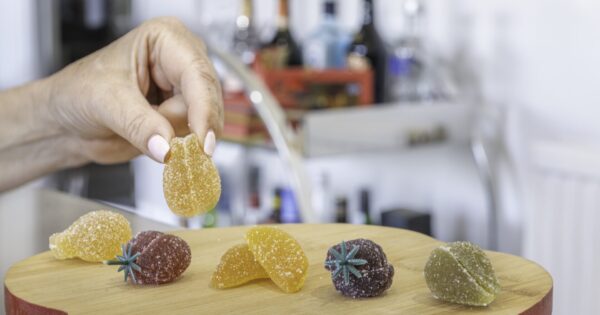 What are

Fruit Jellies or Pate de Fruit

?

Fruit Jellies or Pate de Fruit are traditional French confectionery. A type of natural fruit paste with no additives that is set in different shaped sugared moulds. Served at the end of a meal as part of a petit four selection. Offering a sweet, tart, dense, treat to the palette.

At high-end patisseries, department stores and delicatessens these little fruit jellies have been a Christmas staple for years – an old-school treat but beloved all the same.

A recent boost in popularity of

Fruit Jellies or Pate de Fruit

Fruit Jellies or Pate de Fruit have seen a recent boost in popularity. During the pandemic people found themselves in need of a small, sweet pick-me-up. Something made without nasty additives and E numbers. It become a stable go to necessity.

Many people are trying their hand at making and selling these fruit infused treats.  The ingredients are affordable, you can use damaged or bruised fruits that still taste good, but the secret is the recipe as it's complex and fiddly.

With this small burst in popularity, the confectionary has become a little trendier. This has led to a number of brands doing exciting things, such add a dash of alcohol or infusing CBD oil. 

Many company's are including Fruit Jellies or Pate de Fruit  as a 'surprise me' addition to their assorted confectionary gifting boxes – that's how sure they are that it will be well received.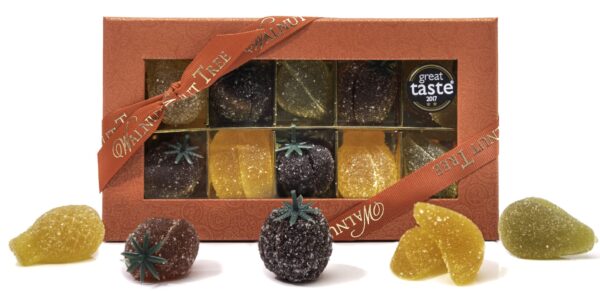 Why we love this confectionary?
There are two reasons customizability and uniqueness.
The customizability. Brands are infusion with a mix of alcohols  but that's only the tip of the iceberg. Aside from the confectionary's fruit paste base, you can add nearly anything to the mix. This leads to a world of exciting tastes that tantalise the taste buds bringing you back for more.
The uniqueness.   They are chewy without being like a gelatine-heavy candy.  As the combination of pectin and glucose give them their unique texture. Furthermore, they're sour and sweet without tasting artificial. These features are hard to come by in the world of modern confectionery, and they're something that consumers love. A natural flavour and aroma.
In the modern world, it's worth remembering that pate de fruit has a green element, too. A lot of fuss is made about food wastage. Pate de fruit is made from fruit paste, so berries or fruit that could be wasted are used to make this simple sweet confectionery. It's  environmentally friendly and tasty: what's not to love?
Pate de fruit has long been a part of the world of confectionery.  It's unlikely that it will be going anywhere any time soon. In fact, we'd be willing to put money on it.
Walnut Tree has a range of Award Winning pate de fruit hand packed in bowed gift boxes. Buy them on there own or in a combination gift box with nougat, marron glace and nut brittle. Check out our range

Read about Walnut Tree
Great Taste Awards
With Great Taste Awards for marron glacé, glacé fruit, dark chocolate ginger and pate de fruit. You will always be purchasing quality products from Walnut Tree.
Who we supply
Supplied under own brand or white label to prestigious stores, palaces, castles, stately homes, garden centres, delicatessens, farm shops, hamper companies, department stores and gift shops.
Why buy from us?
You're buying directly from the source and will get excellent value for money. If you're not happy with your purchase, we'll refund or replace it. The website is open 24/7, orders despatched within 48 hours.
Our charitable contributions
Walnut Tree supports Future Dreams Breast Cancer Charity with dried fruit for their care packages. www.futuredreams.org.uk
Local areas to our factory
AL1 | AL2 | AL3 | AL9 | AL10 | EN6 | EN5 | EN4 | NW4 | NW7 | NW9 | WD6 | WD7 | WD17 | | WD19 | WD23 | WD24 | WD25 | Aldenham | Barnet | Borehamwood  | Brent X | Bushey | Colney Street | Edgware | Elstree | Finchley | Frogmore | Hatfield | Hendon | Hertfordshire | Hertsmere | Leavesden | London Colney | Mill Hill | New Barnet | North London | Potters Bar | Radlett | Shenley | South Mimms | Stanmore | St. Albans | Southgate | Watford | Welham Green | Whetstone | Woodside Park