Chocolate Brazil Nuts
Chocolate Brazil Nuts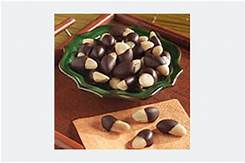 There's a joke about a bowl of brazil nuts, previously covered in chocolate. Send me the joke, and I'll send you a box of the best chocolate covered brazils. Chocolate brazils are synonymous with Xmas. 
Everyone knows somebody who must have a box or two in their Christmas stocking or as their secret Santa gift.
But why are these the most popular chocolate covered nut?
After extensive research, the only answer can be financial prestige or one-up-man-ship. Let's go back to the reign of Henry VIII (1491-1547). Renowned for its lavish banquets.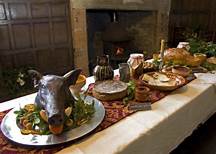 Hilary Mantel's The Mirror and the Light writes about servants bringing in plates of almonds and dried fruit. She references hazelnuts, fruit jellies and figs. Further on, she describes magnificent cakes topped with white balls, which I imagine to be marzipan—made from almonds.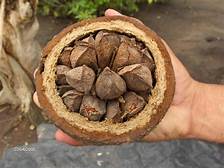 Image Henry VII when given a large brown seed, similar in shape and colour to a rugby ball. He orders his servants to crack it open, inside are 16 to 20 small pebble-like nuts. Each nut is unique in size and shape; they fit next to each other like an intricate puzzle. The nuts are released, cracked open to reveal a creamy nut. Slightly meaty in flavour and moist in texture but difficult to the bite.
Nothing similar is grown in England or Europe, an alien species of nut, Traded and exported by the Portuguese from their colonies in South America, especially Brazil. The brazil nut signifies money and social status. 
Unfortunately, the primitive dental hygiene during the 1500s impedes their popularity, and their hard bite sees a decline in their favour. 
Fast forward one hundred years to the reign of Charles II (1630-1685). For the first time in history, traders are exporting cocoa and chocolate into England. These new imports prompt a renewed interest in the brazil nut.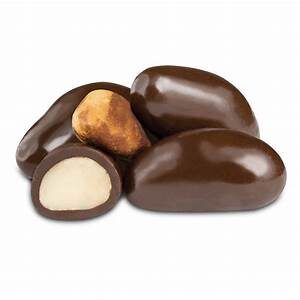 Why, because it has been combined with chocolate to form the ultimate status symbol. The combination of chocolate from the exotic east fused with nuts from the native west. Serving chocolate covered brazil nuts became a strategy of the rich, a showpiece, a status symbol. 
Between the 1500s and 1600s, dental practices didn't change. However, no one minded if you couldn't manage to eat the brazil. You would eat the chocolate and leave the brazil in a bowl, symbolising power, wealth, and decadence.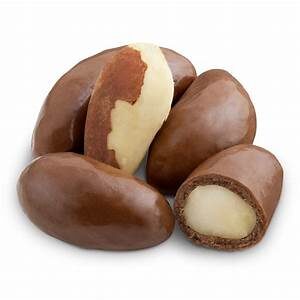 And that is why the brazil nut is the most popular covered chocolate nut. Now, does anyone remember the joke?
I would like to publicly thank Julian C for his help and guidance since the beginning of the pandemic. We don't know each other, but he has been my guardian angel. Encouraging me and giving me the confidence to write and publish a weekly blog. THANK YOU JULIAN
Read more about us, our story, the Great Taste Awards we've won and why we have a passion for superior tasting gifts and snacks.
Walnut Tree Gifts is one of the UK's leading packers of superior quality dried fruit, nuts and chocolate. We've been working in partnership with high-quality retailers since 1995. We are privileged to supply prestigious London stores, palaces, castles, stately homes, garden centres, delicatessens, farm shops, hamper companies, department stores and gift shops with corporate or Walnut Tree custom made gifts.
We're the only company with Great Taste Awards for marron glacé, glacé fruit, dark chocolate ginger and pate de fruit, so you're never more than a click away from some delicious delicacies. The website is open 24/7. We will despatch your order within 48 hours.
All gifts purchased included complimentary gift bags and card. Choosing a meaningful gift can be difficult – we're always happy to offer advice. Call or email us. We pride ourselves on our excellent service.
You'll be delighted to know that as you're buying directly from the source, you'll be getting excellent value for your money. And if you're not happy with your purchase, we'll refund or replace it.
This year, Walnut Tree is supporting Future Dreams Breast Cancer Charity with dried fruit and nuts for the care packages they distribute to patients in hospitals throughout London.