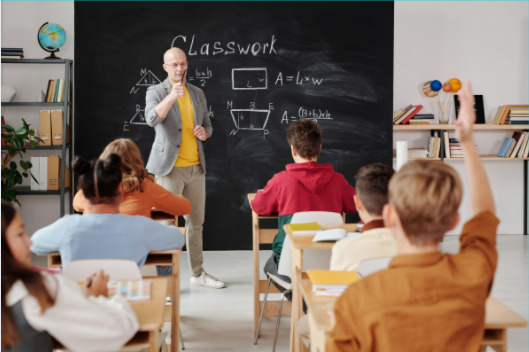 Best Gifts for Teachers in London
Best Gifts for Teachers in London

Gifts for Teachers.
Unbelievably, the end of the academic year is nearly upon us once again! This year has been particularly challenging for everyone, but I imagine for teachers it has been nigh impossible to convert their lessons from personal to virtual. Children have been very badly affected by this pandemic; lack of social interaction, anxiety and stress relating to the pandemic and being cooped up indoors, and no structure to their days.
To the untrained eye, it may seem like teachers have had it easier this year. After all, much of the learning done this year has been from home, during lockdown! In fact, however, the opposite is true. According to teachers' union NASUWT, the workload of teachers has actually increased dramatically and more than half said they go without regular breaks. Because of home learning, they are expected to produce lessons to a very high standard that must hold against the increasing demotivation and decreased concentration in students.
It's not long now until the end of term. The last few weeks were always the best – sports day, school trips, the end of year show and prize days (if you were a good student like me!). The endings are always bittersweet; the excitement of a summer holiday mixed with saying goodbye to beloved teachers and fellow students.
Teachers are the ones bearing the brunt of our children's stunted growth and maturation. Research has shown that children's behaviour has deteriorated since lockdown. In conclusion – their teachers deserve a treat!
Gifts for Teachers. Walnut Tree Gift Options

We have plenty of options for all dietary requirements, so there is something for everyone. You can never go wrong with food gifts – who doesn't appreciate an edible treat!
For your favourite teacher, you could go with the Assortment of Chocolate Covered Nuts or the Luxury Cornucopia for those with a sweet tooth, or a Dried Fruit Tray for the health nuts.

If you wanted to give to as many teachers as possible within a budget, why not treat them all to a Chocolate Bark? There are four outstanding flavours to choose from, so you can give them options as to what they'd enjoy best.
And if you're chipping in for a whole class present, why not go for a Walnut Tree Hamper? All you have to do is choose £50 worth of products or more, and type in 'HAMPER' at the checkout, under the coupon code section. We'll pack your selected items in a complimentary hamper box and tie it lovingly with ribbon. We'll even include your own personal gift message on our gorgeous gift cards.

Read about Walnut Tree
Great Taste Awards
With Great Taste Awards for marron glacé, glacé fruit, dark chocolate ginger and pate de fruit. You will always be purchasing quality products from Walnut Tree.
Who we supply
Supplied under own brand or white label to prestigious stores, palaces, castles, stately homes, garden centres, delicatessens, farm shops, hamper companies, department stores and gift shops.
Why buy from us?
You're buying directly from the source, so will get excellent value for money. If you're not happy with your purchase, we'll refund or replace it. The website is open 24/7, orders despatched within 48 hours.
Our charitable contributions
Walnut Tree supports Future Dreams Breast Cancer Charity with dried fruit for their care packages. www.futuredreams.org.uk
Local areas to our factory
AL1 | AL2 | AL3 | AL9 | AL10 | EN6 | EN5 | EN4 | NW4 | NW7 | NW9 | WD6 | WD7 | WD17 | | WD19 | WD23 | WD24 | WD25 | Aldenham | Barnet | Borehamwood  | Brent X | Bushey | Colney Street | Edgware | Elstree | Finchley | Frogmore | Hatfield | Hendon | Hertfordshire | Hertsmere | Leavesden | London Colney | Mill Hill | New Barnet | North London | Potters Bar | Radlett | Shenley | South Mimms | Stanmore | St. Albans | Southgate | Watford | Welham Green | Whetstone | Woodside Park