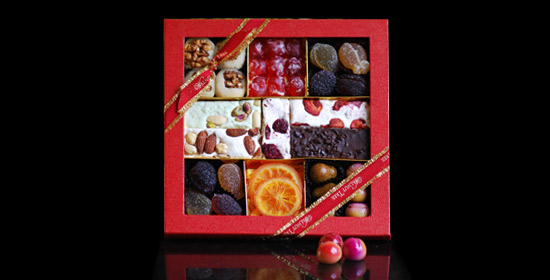 Walnut Tree – finest edible gifts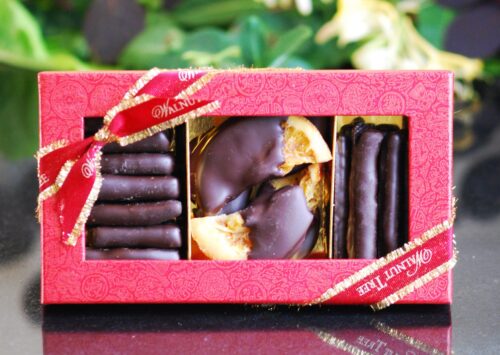 Walnut Tree – finest edible gifts. Luxury, excellence, unstinting dedication and passion, are among the fusion of tastes and textures that are embodied in a product from Walnut Tree. So, if you're buying for yourself as a special treat to me or we're gift wrapping and sending it to your family and friends joy and happiness will fall out of the box.
In other words, at any time of the year indulgences of Walnut Tree – finest edible gifts, dried fruit, natural nuts, chocolates, nougat, marzipan, marrons glace or any combination of the above are welcome. And, if you want to give a gift that is a combination of your skills are our quality products  look at our bulk products.
The amazing thing is that with a little time and some basic cooking expertise, you can transform them. Therefore during the next few months while social interaction is still going to be limited, travel restricted will be in place and periods at home are extended utilise the found time and experiment.
Try combining chocolate and nuts into crunchy clusters, dipping dried mango or pineapple into melted chocolate or boiling apricots with sugar to make into pate de fruit or glace fruits. There are plenty of recipes to choose from on the internet.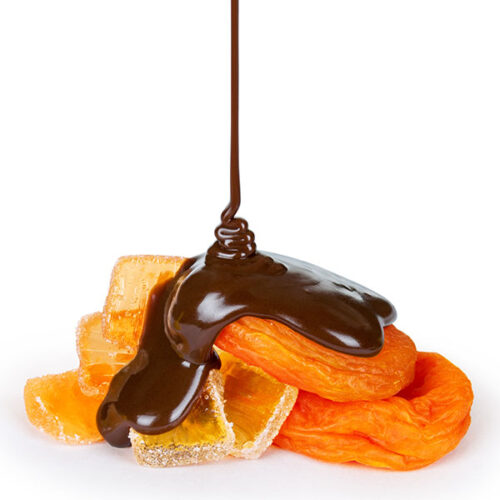 I think that if we as a nation are social distancing and are munching our way through the corona virus pandemic than let's eat the best possible food, give the most thoughtful gifts and try cooking and using foods combinations that are outside our normal repertoire.
Enjoy Walnut Tree – finest edible gifts product in which ever format you buy them … or eat them.
Read more about us, our story, the Great Taste Awards we've won and why we have a passion for superior tasting gifts and snacks.
Walnut Tree Gifts is one of the UK's leading packers of superior quality dried fruit, nuts and chocolate. We've been working in partnership with high-quality retailers since 1995.
We are privileged to supply prestigious London stores, palaces, castles, stately homes, garden centres, delicatessens, farm shops, hamper companies, department stores and gift shops with corporate or Walnut Tree custom made gifts.
We're the only company with Great Taste Awards for marron glacé, glacé fruit, dark chocolate ginger and pate de fruit, so you're never more than a click away from some delicious delicacies. The website is open 24/7. We will despatch your order within 48 hours.
All gifts purchased included complimentary gift bags and card. Choosing a meaningful gift can be difficult – we're always happy to offer advice. Call or email us. We pride ourselves on our excellent service.
You'll be delighted to know that as you're buying directly from the source, you'll be getting excellent value for your money. And if you're not happy with your purchase, we'll refund or replace it.
This year, Walnut Tree is supporting Future Dreams Breast Cancer Charity with dried fruit and nuts for the care packages they distribute to patients in hospitals throughout London.