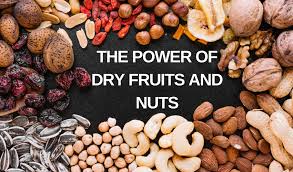 Walnut Tree Dried Fruit & Nuts – True or False
Walnut Tree Dried Fruit & Nuts – True ot False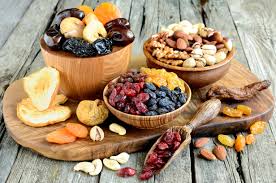 We've been eating nuts and dried fruits for centuries. However, it's only in recent years that the importance of having them as part of our daily diets and their health benefits have become more widely known and accepted. But even so, nuts and dried fruits are still suffering from urban myths  – some of them true and some of them false. So let's look at a few and see if they're true of false.
Myth 1: Nut Consumption Leads to Weight Gain
The belief that nuts are a fattening food has been commonly accepted for decades and therefore, it has long been assumed that nut intake leads to a weight gain. Whilst it is accepted that nuts are energy-dense foods, high in unsaturated fats, which are healthy fats. Research evidence showed us that when compared to a nut-free diet, the presence of nuts in a diet leads to a more moderate weight increase. The results revealed that those participants who had consumed more nuts (more than one serving per week), incorporated to a standard diet, did gain weight, but less than those who hadn't.
TIP … eating almonds as a mid morning snack may help reduce overall hunger and could be  effective for appetite control.
Myth 2: Walnuts May Help Improve Brain Health
The Greeks called the walnut "karyon" (head), because it looks like a human brain. For this same reason, the Chinese have believed that walnuts are good for the brain. Recent research suggests that walnut consumption may help improve brain health and may also reduce the risk of other diseases, such as cardiovascular disease, depression and type 2 diabetes, which are risk factors for the development of dementia.
TIP …  add them to your diet, sprinkle them on your breakfast or in a salad
Myth 3: The Sugar Content of Dried Fruits Promotes Dental Cavities?
Dried fruit is fresh fruit with water removed. Dried fruit contain naturally occurring sugars, with fructose and glucose being the most common. Due to their stickiness and natural sugar content, it has been thought that they could cause tooth decay but do they … see below
TIP … always brush your teeth twice a day to prevent tooth decay
Myth 4: Raw Nuts are Healthier Than Plain Roasted
Many people think that with the roasting process the nutritional properties in nuts, specially vitamins and minerals decrease. The fact is that nuts are generally roasted to improve their taste, aroma and crunchy texture.
Scientific studies observed that nuts roasted at suitable temperature and time demonstrated excellent antioxidant activities.
TIP … eat them raw or roasted without adding salt or sugar.
Walnut Tree Dried Fruit & Nuts- True or False
Myth 1 true or false: false
Myth 2 true or false: true
Myth 3 true or false: false
Myth 4 true or false: false
Read more about us, our story, the Great Taste Awards we've won and why we have a passion for superior tasting gifts and snacks.
Walnut Tree Gifts is one of the UK's leading packers of superior quality dried fruit, nuts and chocolate. We've been working in partnership with high-quality retailers since 1995.
We are privileged to supply prestigious London stores, palaces, castles, stately homes, garden centres, delicatessens, farm shops, hamper companies, department stores and gift shops with corporate or Walnut Tree custom made gifts.
We're the only company with Great Taste Awards for marron glacé, glacé fruit, dark chocolate ginger and pate de fruit, so you're never more than a click away from some delicious delicacies. The website is open 24/7. We will despatch your order within 48 hours.
All gifts purchased included complimentary gift bags and card. Choosing a meaningful gift can be difficult – we're always happy to offer advice. Call or email us. We pride ourselves on our excellent service.
You'll be delighted to know that as you're buying directly from the source, you'll be getting excellent value for your money. And if you're not happy with your purchase, we'll refund or replace it.
This year, Walnut Tree is supporting Future Dreams Breast Cancer Charity with dried fruit and nuts for the care packages they distribute to patients in hospitals throughout London.