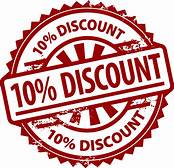 Thank you gift. 10% discount code.
Thank you gift.
A 10% discount code. WALNUTLY10
Thank you for visiting our website and looking through our range of the finest edible treats. To those of you who went on the make a purchase be it for yourself, loved one or friend we trust our Walnut Tree products sparkled.
When news of the pandemic made headlines earlier in the year above all many of us didn't grasp its complexity. We had little understanding of how it would impact our lives or society or even the world. Ten months down the line and I still feel flummoxed. What is the truth, and what is scaremongering? Only time will tell.
Shopping Habits
At the start of the first lockdown, it became apparent that shopping habits were about to change. We were on the edge of an internet industrial revolution. Regardless of generations, we would all be searching and buying via the internet. Purchases being delivered to our homes as offices would be closed for the foreseeable future.
Different Business Model
So, Walnut Tree went from being manufactures to on-line retailers. We embraced the challenge, set up an Amazon account, uploaded products and images and kept our fingers crossed. I started to write this blog and engaged the services of a Laurie, a lovely young media guru who set about a social media campaign via Instagram(walnuttreegifts), Facebook and Pinterest.
We also understood that charities would suffer financial deficits so reached out to Future Dreams, a breast cancer charity, a local Domestic Violence charity, Evie's Night Owls a charity offering respite to families in need. We agreed that Walnut Tree would donate for each sale placed by their supporters through our website.
Piece by piece, we created a new business model. It took hard work, gut reaction and a belief that you would find us. And you did, so thank you again. And now that we're up and running if the cold winter nights and this prolonged lockdown is getting to you and you'd like to experiment in the kitchen. We've got a wide range of dried fruits, natural nuts in bulk bags. So, don't just sit through this lockdown wondering what to do, make some fruit loaves, nut brittle, crystallised fruits. The internet is full of recipes and guidance.
New Skills
Go on, you've got this and if it doesn't look perfect, don't worry. Learning a new skill is always challenging and rewarding. Any images would be gratefully received and with your permission posted on our Instagram page… walnuttreegifts
To thank you for your support we're extending our 10% discount code to the end of January. Enter WALNUTLY10 at the checkout page.
Read more about us, our story, the Great Taste Awards we've won and why we have a passion for superior tasting gifts and snacks.
Walnut Tree Gifts is one of the UK's leading packers of superior quality dried fruit, nuts and chocolate. We are privileged to supply prestigious London stores, palaces, castles, stately homes, garden centres, delicatessens, farm shops, hamper companies, department stores and gift shops with corporate or Walnut Tree custom made gifts.
The website is open 24/7. We will despatch your order within 48 hours.
All gifts purchased included complimentary gift bags and card. Choosing a meaningful gift can be difficult – we're always happy to offer advice. Call or email us. We pride ourselves on our excellent service.
You'll be delighted to know that as you're buying directly from the source, you'll be getting excellent value for your money. And if you're not happy with your purchase, we'll refund or replace it.
This year, Walnut Tree is supporting Future Dreams Breast Cancer Charity with dried fruit and nuts for the care packages they distribute to patients in hospitals throughout London.
Thank you gift. A 10% discount code. WALNUTLY10. We appreciate your support and loyalty.