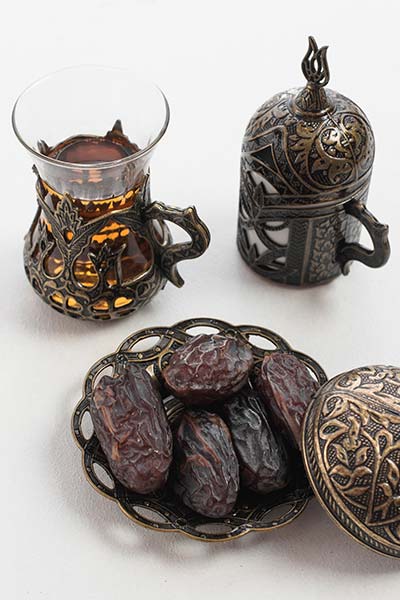 Ramadan.
What is Ramadan?
Ramadan, also spelt Ramazan, Ramzan, Ramadhan, or Ramathan, is a religious  festival celebrated worldwide by Muslims. Observed during the entire ninth month of the Islamic lunar calendar. It is a time of spiritual reflection, self-improvement, and heightened devotion, worship and community. Fundamental to Muslims are
accepting The Five Pillars of Faith.
1.Acceptance of Faith (shahada). The belief that "There is no god but God, and Muhammad is the Messenger of God" is central to Islam. …
2.Prayer (salat). Muslims pray facing Mecca five times a day: at dawn, noon, mid-afternoon, sunset, and after dark. ..
3.Alms (zakat). …
4.Fasting (sawm). …
5.Pilgrimage (hajj).
Muslims who have reached puberty and are in good health are required to fast.  The sick and elderly, along with travellers, pregnant women, and nursing mothers, are exempt.  However, they are expected to make up for the missed fast days sometime in the future or help feed the poor.
The naming of Ramadan stems from the Arabic root "ar-ramad," which means scorching heat.
What does Ramadan signify?
Muslim believe that in 610 A.D., the angel Gabriel appeared to the Prophet Muhammad whilst he was in the cave of Hira near Mecca. Here he received his initial revelation from God, or Allah of their holy book, the Quran. Muslims fast during that month to commemorate the revelation of the Quran.
The Quran states: "The month of Ramadhan [is that] in which was revealed the Qur'an, guidance for the people and clear proofs of guidance and criterion. So whoever sights [the new moon of] the month, let him fast it."
When is Ramadan?
Moon watchers in Mecca will look for the new crescent shape of the moon. They then give testimony to confirm the start of the festival. This year it looks like it will begin at sunset on Monday 12 April. It will end twenty-nine to thirty days later with the sighting of the next crescent-shaped new moon around the 12 May. At the end of Ramadan, one of Islam's major holidays is celebrated, three-day festival known as Eid al-Fitr.
How do you observe Ramadan?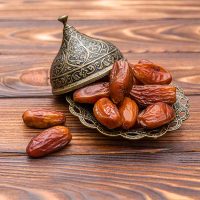 Muslims observe Ramadan by fasting between sunrise and sunset for the month. Each day, before dawn, a pre-fast meal called the suhoor, a hearty breakfast, is eaten before the first prayer of the day. At sunset, families, friends and communities gather to break their fast with the Iftar meal. Traditionally this meal commences by eating three dates. Foods favoured by the Prophet Mohammed. Ramadan is a time to practice self-restraint and self-reflection. Fasting is a way to cleanse the soul and have empathy for those in the world who are hungry and less fortunate. Muslims go to work and school and take care of their usual activities during Ramadan; however, some also read the entire Quran, say special prayers and attend mosques more frequently. Also, the Imans (priests) encourage generosity, charity and compassion towards the poor of the community
Traditionally foods eaten during Ramadan
Succulent DATES from Walnut Tree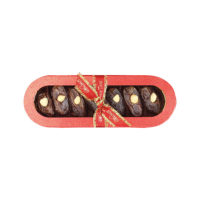 Dried fruits
Natural nuts
Whole grains – including whole-grain cereal, whole grain bread, brown rice and oatmeal
Fresh fruits and vegetables
A traditional dishes to start or break your fast: KHOSHAF
Ingredients
1/2 c sliced, pitted dates
1/2 c golden raisins
3/4 c dried apricots
3/4 c prunes
1/2 peeled and slivered almonds
2-3 cups of boiling water
1 cup cold water
1/4 c sugar
1 cup apricot juice (optional)
Instructions
Wash the dried fruits.
Place the apricots, prunes, and raisins in a large serving bowl or pitcher.
Poured boiling water over the fruits. There should be an inch of water above the level of the fruit.
Once the water has cooled, dissolve the sugar with cold water and pour over the fruit mixture and stir. Add the dates, almonds, and apricot juice.

Khoshaf. Made with dried fruit from Walnut Tree

Serve chilled in a large serving bowl and ladle or in individual dessert cups or bowls. Drink with a spoon!
You may also add figs to the dried fruits. Try adding other nuts such as walnuts or hazelnuts as well! This compote is very flexible to your tastes and preferences.
And if you see your neighbours, don't forget to wish them a "Ramadan Kareem," which translates into "Have a generous Ramadan," or "Ramadan Mubarak," which roughly translates into "Happy Ramadan."