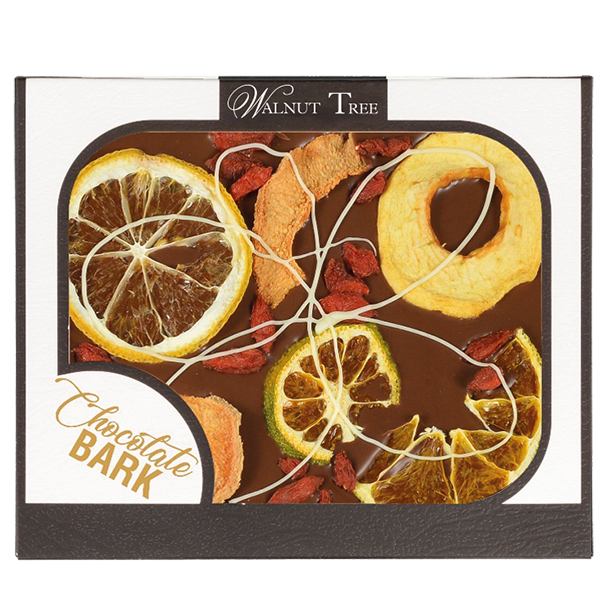 Quality kosher certified chocolate – a real treat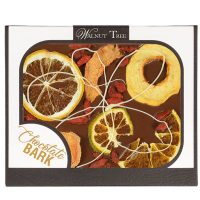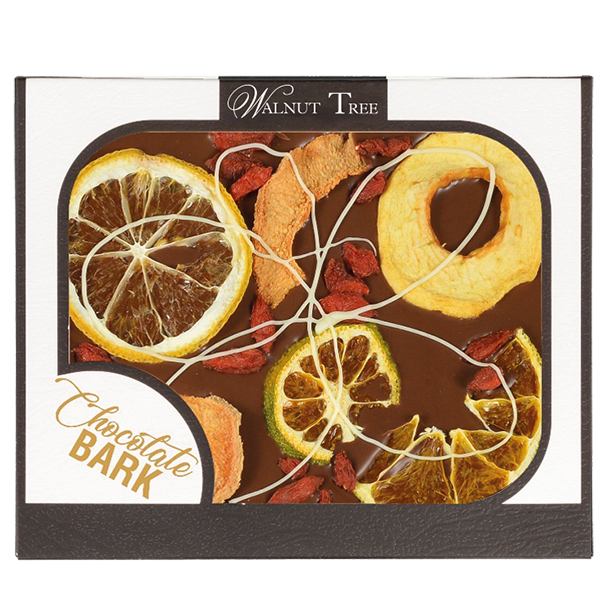 Quality kosher certified chocolate
We stumbled over these boxes of luxury quality kosher certified chocolate bark at an exhibition. While discussing the merits of each type with the manufactures, I spied a kosher certification logo. As far as we know, this is a totally unique product within the kosher market, and that was the deciding factor for bringing them into the country. Chocolate bark is the 21st century adaptation of the good old fashioned fruit and nut chocolate bar. It's make by tempering the milk chocolate and pouring it into moulds. Then pressing into the semi hardened chocolate slices of dried fruits, rose petals or crunched nuts. And finally white chocolate is
gently drizzled on the top the hardened chocolate, the final artistic stroke.
Supervised kosher under the auspices of Maor Hakashrut, this luxury quality kosher certified chocolate is a welcome birthday present, congratulations gift or a nice treat for yourself. Suitable for vegetarian, halal and gluten free diets.
Kosher Diets For Jewish people, the kosher laws governing their diet
emphasize that Judaism is much more than a religion in the conventional sense of the word. Sacredness and holiness are not confined to set holy places or special time times, separate from the everyday; but rather, life in its totality is a sacred endeavour. The Torah outlines that basis of the laws of Kashrut in Leviticus 11 and Deuteronomy 14, and tells the story of how these laws were commanded by God to Moses and the Jewish people in at Mount Sinai.
These laws not only determine which foods may be consumed but also mandate how they must be produced, proceeded and prepared prior to being eaten. They also rule that meat and milk foods are prohibited to be eaten together.
Jewish law splits foods into three categories:
Meat: Mammals or fowl, as well as products derived from them, including bones or broth.

Dairy: Milk, cheese, butter, and yogurt

Pareve: Any food that is not meat or dairy, including fish, eggs, and plant-based foods, dried fruit and nuts
The requirement to separate different food types impacts on the utensils and equipment used to prepare meat or dairy, they must always be kept separate. And finally after eating meat one must wait a designated amount of time before consuming any dairy product.
Read more about us, our story, the Great Taste Awards we've won and why we have a passion for superior tasting gifts and snacks.
Walnut Tree Gifts is one of the UK's leading packers of superior quality dried fruit, nuts and chocolate. We've been working in partnership with high-quality retailers since 1995. We are privileged to supply prestigious London stores, palaces, castles, stately homes, garden centres, delicatessens, farm shops, hamper companies, department stores and gift shops with corporate or Walnut Tree custom made gifts.
We're the only company with Great Taste Awards for marron glacé, glacé fruit, dark chocolate ginger and pate de fruit, so you're never more than a click away from some delicious delicacies. The website is open 24/7. We will despatch your order within 48 hours.
All gifts purchased included complimentary gift bags and card. Choosing a meaningful gift can be difficult – we're always happy to offer advice. Call or email us. We pride ourselves on our excellent service.
You'll be delighted to know that as you're buying directly from the source, you'll be getting excellent value for your money. And if you're not happy with your purchase, we'll refund or replace it.
This year, Walnut Tree is supporting Future Dreams Breast Cancer Charity with dried fruit and nuts for the care packages they distribute to patients in hospitals throughout London.