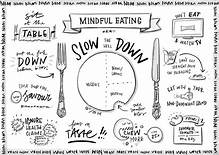 Mindful Today Eating
Veganuary
Healthy Eating
Here's a shout out to all of you that have nearly completed Veganuary. Well done. And if you only made it through one or two weeks, that's ok. No judgement. To those going back to eating eggs, fish and meat ENJOY and those dedicated vegans we at Walnut Tree have got plenty of healthy vegan treats and snacks.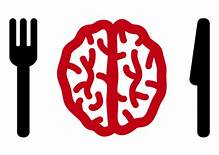 In addition, when I think of healthy eating, I also think of healthy living. I wasn't sure if I'd be able to commit to an on-line course on mindfulness. By January, I hoped that the country would be through the pandemic, and our lives would be back to the original track. 
Mindfulness
Mindful Eating 
On Monday evening I logged onto Mindful Today to start an eight-week course. Facilitated by a charming young man with a beautiful velvety voice, Zac Newman. After the initial introduction, He spoke about various mindful practices, guided us through mindful eating, my chosen foods being a brazil nut.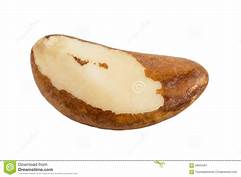 I was intimately acquainting myself with its beautiful creamy curves speckled with shades of brown. Its milky fleshy taste. Similarly, the crunchy, snapping noises, the hard exterior magical soften once in my mouth. A realisation came to me that maybe the silver lining to this pandemic is time. 
Firstly a time to explore our senses. Secondly a time to think out the box. And finally a time to acquire new skills. Time to be.
The brazil nut, although small in stature was so alive in my sensory pleasures, it took me by surprise, especially for something so little and familiar. 
Body Scan
After our mindful eating, Zac seamlessly transported us to a body scan. And here's the thing. I've lived in my body for nearly 60 years, but when instructed to relax my toes, knees, back of my legs, I couldn't find the area unless I tensed the muscle first. A bit counter-intuitive.  
The two-hour session was nearly over and as I lay on my back, with my arms and legs stretched out relaxing in a beautiful dreamy semi-conscious state. After that, Zac's silky velvet voice read out the following poem by Portia Nelson. I'm not yet sure how it connects to mindfulness, brazil nuts or body scans, but I know it's brilliant. It's a metaphor for life.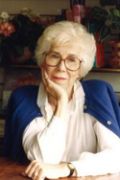 Autobiography in Five Chapters by Portia Nelson
Chapter 1
I walk down the street.
There is a deep hole in the sidewalk.
 I fall in.
 I am lost… I am helpless.
 It isn't my fault.
 It takes forever to find a way out.
Chapter 2
 I walk down the same street.
 There is a deep hole in the sidewalk.
 I pretend I don't see it.
 I fall in again.
 I can't believe I am in the same place.
 But, it isn't my fault.
 It still takes me a long time to get out.
Chapter 3
 I walk down the same street.
 There is a deep hole in the sidewalk.
 I see it is there.
 I still fall in. It's a habit.
 My eyes are open.
 I know where I am.
 It is my fault. I get out immediately.
Chapter 4
 I walk down the same street.
 There is a deep hole in the sidewalk.
 I walk around it.
Chapter 5
 I walk down another street."
I will leave my Blog now in silence and invite you to reflect on the message and to think about Mindful Today Eating
Read more about us.
Our story, the Great Taste Awards we've won and why we have a passion for superior tasting gifts and snacks.
Walnut Tree Gifts is one of the UK's leading packers of superior quality dried fruit, nuts and chocolate. We are privileged to supply prestigious London stores, palaces, castles, stately homes, garden centres, delicatessens, farm shops, hamper companies, department stores and gift shops with corporate or Walnut Tree custom made gifts.
The website is open 24/7. We will despatch your order within 48 hours.
You'll be delighted to know that as you're buying directly from the source, you'll be getting excellent value for your money. And if you're not happy with your purchase, we'll refund or replace it.
This year, Walnut Tree is supporting Future Dreams Breast Cancer Charity with dried fruit and nuts for the care packages they distribute to patients in hospitals throughout London.