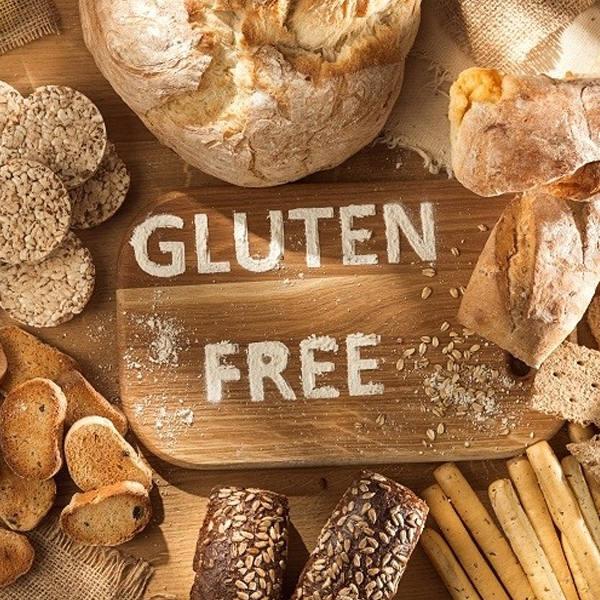 Gluten or Gluten Free. 9-15 May Coeliac Awareness Week
Gluten or Gluten Free? 
Gluten or Gluten Free what can you tolerate?  The word for glue in Latin is 'gluten '. And that's what happens when gliadin, prolamins and glutenin collide. They stick together, helping food maintain its shape by acting as glue. Gluten is the collective noun for these proteins. Naturally found in wheat, rye, barley and triticale – a cross between wheat and rye. These are the main natural food types; however, grains, such as oats, may be cross-contaminated with gluten during food processing. Keep reading to find out. 
What foods are high in gluten?
Bread, cakes, biscuits, pasta and beer are high gluten food types. Gluten is commonly added to tinned and boxed processed foods, such as vinegar, liquorice and lip balm. Many vegetarian meat products like veggie burgers or imitation bacon contain seitan wheat gluten. You should always check the label.
What happens when you eat gluten?
When eaten by someone with a sensitivity to gluten, the villi – tiny, finger-like projections in the small intestine that act as protectors to the rest of the body – reject the gluten. No one knows why. This rejection can affect the absorption rate of other nutrients needed for our health such as calcium, iron and vitamin A.
The five significant illnesses associated with gluten are celiac disease, non-celiac gluten sensitivity, wheat allergy, gluten ataxia, and dermatitis herpetiformis, with side effects including bloating, abdominal pain, headaches and tiredness.
Why people don't eat gluten? 
Coeliac disease (pronounced see-liac) is the most severe form of gluten
intolerance. It is an illness where the body's immune system attacks its tissues when you eat gluten, causing damage to the gut's lining—and preventing the body from absorbing nutrients from food. Coeliac disease is not an allergy; it is an autoimmune condition. Restricting gluten in your diet allows your body to heal.
Coeliac disease affects approximately 1%-2% of the world's population and seems to be increasing. As it is often entirely asymptomatic, many people suffer for years before being correctly diagnosed. This year, Coeliac Awareness week 10th -17th May. For more information click here.
What is a gluten free diet?

A gluten free diet is based on foods, such as meat, fish, eggs, milk and dairy products, legumes, nuts, fruit, vegetables, rice and corn. Gluten-free processed foods are eaten as well as quinoa, amaranth or buckwheat. 
What can Walnut Tree offer people with gluten free diets?
We've checked and can confirm that:
Natural nuts including almonds, brazil nuts, peanuts, pecans, pistachios, walnuts. 

Dried fruits including:

apple, apricot, cherry, cranberry, dates, fig, kiwi, mango, peach, pineapple and strawberry.

Dark chocolate dipped dried fruits, marron glace, pate de fruit, marzipan, nut brittle bars.
Walnut Tree has a wide range of gluten free gifts. Please click here to see our gluten free products range.
If you have any questions or need more information, please email us at nick@walnut.gifts, and we'll be happy to help.