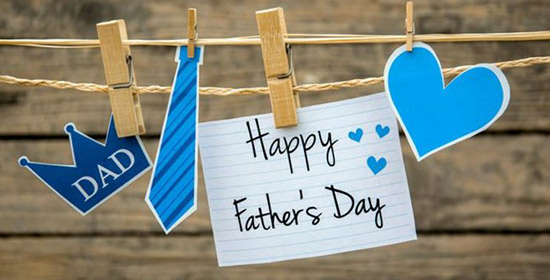 I'm delighted to tell you that Father's Day was not manufactured and marked into the calendar by a well known card manufacture. No, we need to thank Sonora Smart Dodd who in 1909 was listening to a Mother's Day sermon and realised there wasn't the equivalent for fathers. She in particular, wanted to honour her father the Civil War veteran William Jackson Smart, who single handily raised his six children. She drew up a petition in which she argued it should be celebrated on her father's birthday in early June. The first celebration was in Spokane, Washington on the 19 June 1910 and now we recognise the contribution father figures make to the lives of children the world over.
So what's your fathers favourite sweet indulgence? chocolate brazils, pate de fruit, chocolate ginger ? one click here will help you find that hard to locate fathers favourite.
On a personal note, I don't have parents, my mother passed away in 1990 and my father last year. So this father's day, I'll met my brother and we will sit by the family bench. I can hear you asking, what is the family bench? Let me explain … We grew up in sunny Mill Hill and by Mill Hill roundabout is a small grass area called Simmond's Mead Village Green. If you walk through it on your way to Uphill Road or Marsh Lane, the first park bench on the right has a plague on it, in loving memory of our parents.
So how did we acquire our own family bench ? After the passing of our father, my extremely thoughtful and kind brother had it installed in their memory as they were Mill Hill residents for over fifty years. Since the lockdown, private cemeteries have been closed and the bench has offered me a place of solace, a place to sit and reflect, a place to chat with anyone random person who walks past, much in the spirit of our father. So on Sunday, if you see us please stop and say hello. And a secret message to the little girl aged 5 who we met last week, it's great to have your own bench xxx
OUR DAD ON HIS MUCH LOVED HARLEY DAVIDSON TRIKE