Top Stocking Filler Gifts from Walnut Tree

Edible Stocking Filler Gifts from Walnut Tree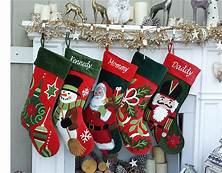 A much-enjoyed Christmas tradition is choosing the gifts for Christmas stocking. It's a purely frivolous activity that requires no religious service or action. The actual stocking can be of any material; the size and shape are not relevant. There are no restrictions where it's hung, by the fireplace, your bed knob or a bough on your Christmas tree. The only one small prescriptive feature that is that it is on display on Christmas Eve and for the avoidance of getting the wrong present should be clearly labelled with the owner's initials or name.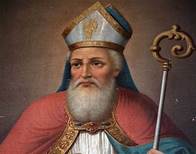 The Christmas stocking originated during the life of Saint Nicholas. His reputation for distributing gifts in secret and his unstinting work with needy children made him the prototype for Santa Claus, or as the Dutch refer to him as Sinterklaas. We celebrate his life on St Nicholas Day,6th December, the day of his death in 343. 
The legend is that three sisters wanted to get married. However, their father couldn't afford to make a wedding. So, late one evening, Saint Nicholas threw some gold coins through their sitting room window. The money fell into their stockings which were hanging out the dry by the fireplace. In the morning, when the sister got dressed, they found the gold coins—the wedding celebrations where booked.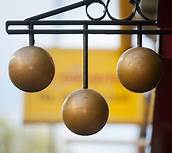 The aristocracy introduced the custom for children to hang stockings and eagerly wait for gifts from Saint Nicholas. Sometimes, the gold coins are replaced in the story with gold balls. Nowadays, the gold balls, which are a recognised symbol for Saint Nicholas, the gift giver have been replaced by the giving of oranges. These are the origin of the three gold balls that hang outside pawnbrokers.
Walnut Tree's top nine edible stocking filler gifts 
Marron Glace

Marrons Glace

, wrapped in gold foil to represent the gold coins

Marzipan Fruit, a traditional sweet treat, including marzipans oranges.

Glace Fruit, including orange and award-winning apricot

Natural nuts, shelled and ready to eat

Dried Fruit, healthy snacking for all the family

Ginger sticks in dark chocolate, a must for those who love stem ginger

Orange slices in dark chocolate, a 21st-century orange chocolate twist

Chocolate discs or mendiants, a throwback to another religious order

Cornucopia, a little of all the above the hand-packed in one tray
So go on, treat your family and friend to some Edible Stocking Filler Gifts from Walnut Tree.
Read more about us, our story, the Great Taste Awards we've won and why we have a passion for superior tasting gifts and snacks.
Walnut Tree Gifts is one of the UK's leading packers of superior quality dried fruit, nuts and chocolate. We've been working in partnership with high-quality retailers since 1995. We are privileged to supply prestigious London stores, palaces, castles, stately homes, garden centres, delicatessens, farm shops, hamper companies, department stores and gift shops with corporate or Walnut Tree custom made gifts.
We're the only company with Great Taste Awards for marron glacé, glacé fruit, dark chocolate ginger and pate de fruit, so you're never more than a click away from some delicious delicacies. The website is open 24/7. We will despatch your order within 48 hours.
All gifts purchased included complimentary gift bags and card. Choosing a meaningful gift can be difficult – we're always happy to offer advice. Call or email us. We pride ourselves on our excellent service.
You'll be delighted to know that as you're buying directly from the source, you'll be getting excellent value for your money. And if you're not happy with your purchase, we'll refund or replace it.
This year, Walnut Tree is supporting Future Dreams Breast Cancer Charity with dried fruit and nuts for the care packages they distribute to patients in hospitals throughout London.