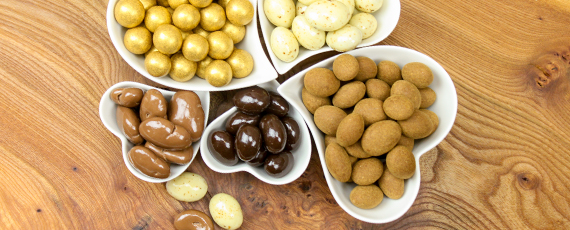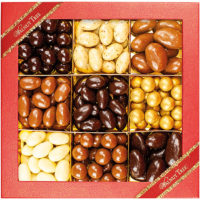 Best Chocolate Covered Nuts.
Customers often asked what the best chocolate covered nuts are. Please enjoy the short review of each type that we hand-pack in presentation gift boxes.
The most popular chocolate-covered nut
Read More
Chocolate Brazil N
uts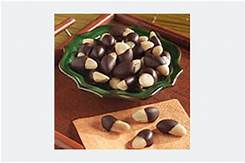 There's a joke about a bowl of brazil nuts, previously covered in chocolate. Send me the joke, and I'll send you a box of the best chocolate covered brazils.
Read More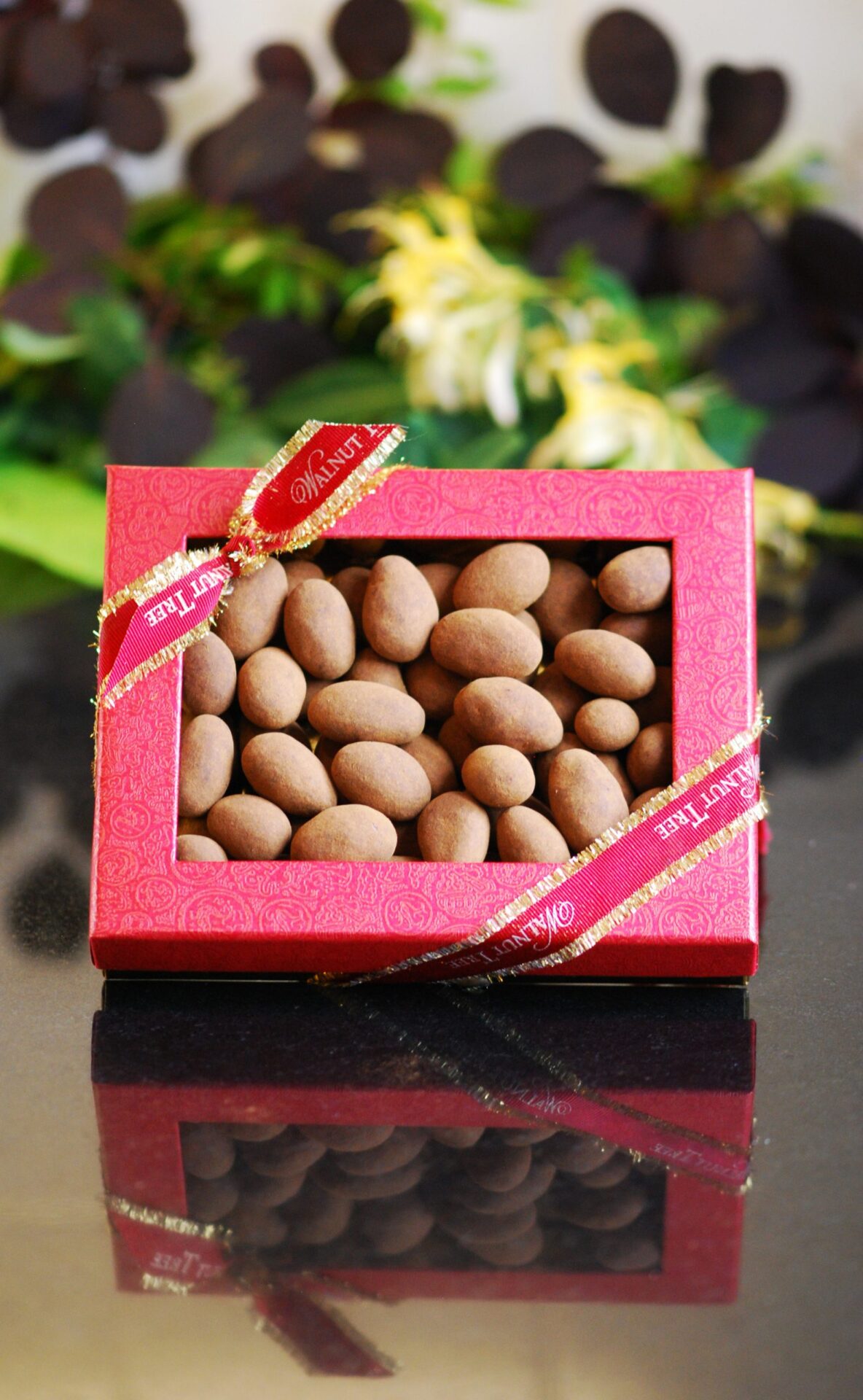 Cinnamon dusted almonds. What could be better than a
Walnut Tree gift box
 containing some favourite ingredients, 
cinnamon, chocolate, and almonds
?
Let's look at these three-tree bi-products. And how, when mixed, they create something that is magically edible.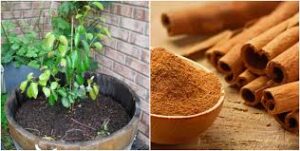 Read More
You walk into the health store, delicatessen or supermarket and the shelves are packed with dried fruit and natural nuts. They are a constant food, rarely out of stock. For a food that is dependent on natures elements this is no mean feat. Every fruit or nut has its own growth
Read More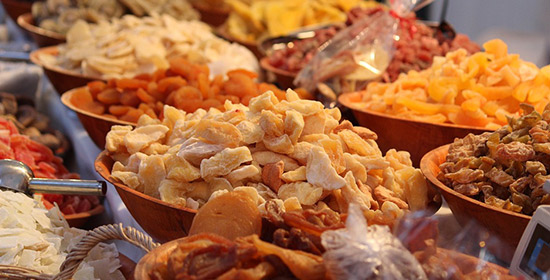 Better For You Snacks- dried fruits and nuts.
It seems to me that no one is where they should be. We are all doing what we usually do in a slightly disjointed manner. Due to the pandemic, we have cancelled our overseas holiday plans, have been curtailed, family get
Read More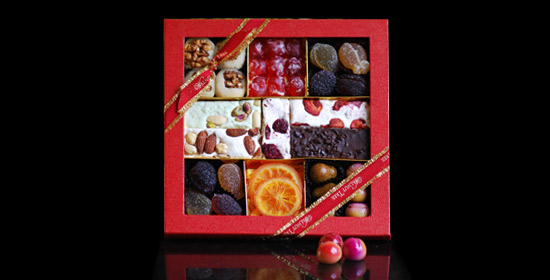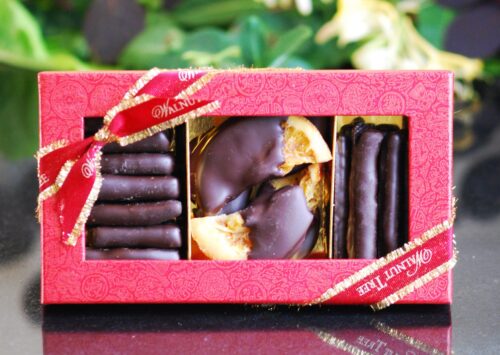 Walnut Tree - finest edible gifts. Luxury, excellence, unstinting dedication and passion, are among the fusion of tastes and
Read More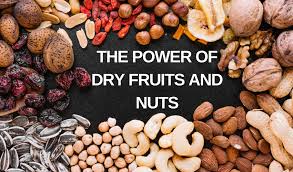 Walnut Tree Dried Fruit & Nuts - True ot False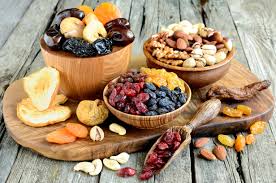 We've been eating
nuts and dried fruits
for centuries. However, it's only in recent years that the importance of having them
Read More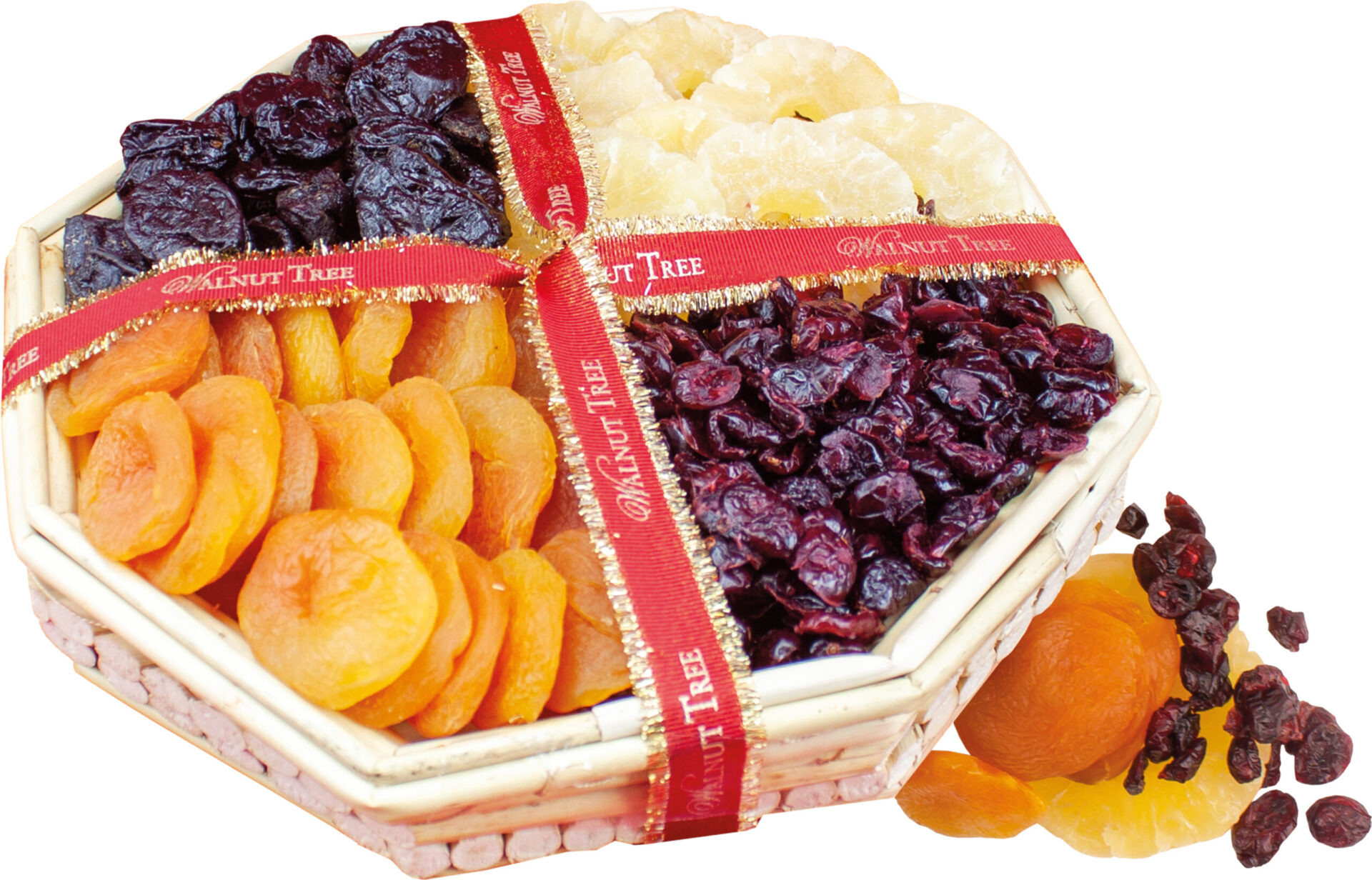 Friendship through Fruit and Nut, Nuts, dried fruit and chocolates are part and parcel of my life. Even though my liberty is restricted and the number of people that I'm currently interacting with is negligible, this week was no exception. I'm at work, isolated in my own bubble and my phone
Read More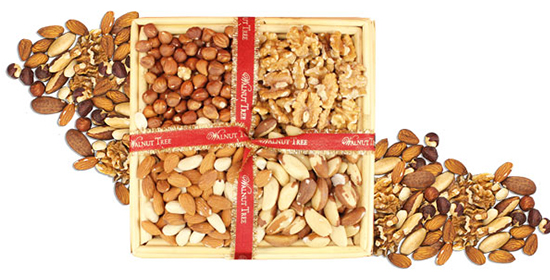 Nuts, Drupes and Legumes ... who's who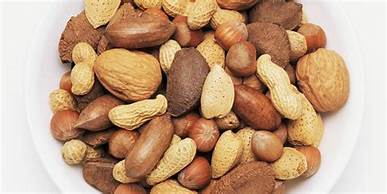 When is a nut not a nut? When it's a legume or drupe. Although we give almonds, brazils, hazelnuts, peanuts, walnuts etc. the collective name
Read More
I've been updating the copy on our website and in the process have become a subject matter expert on nuts ... and not the ones in your street or my family. Did you know that the 22nd October is
National Nut Day
? when you're
Read More
What are good foods to eat or send as gifts during this lockdown period ? Dried fruits like
prunes
, apricots,
cranberries
and
figs
are a sweet source of iron, fibre and antioxidants and when combined with nuts, including protein rich
walnuts
, vitamin E rich
almonds
,  mineral
Read More
Welcome to my Blog. Having left school at 16 I didn't really complete my education, though at the time I felt so grown up. So apologies in advance for typos and grammatical errors. I hope there won't be too many. I'm in the middle of reading Hilary Mantel ... The Mirror
Read More