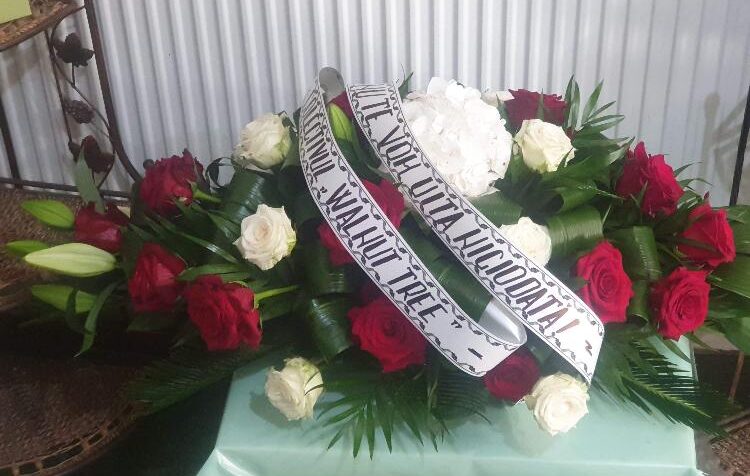 Camelia RIP … Loyal Walnut Tree Member of Staff.
Having been in business for twenty-five years, we have seen may circle of life. Some members of staff have worked for one season; others have been with us for many. We joke that every year one girl has a Walnut Tree baby, we've shared marriages and separations, children's first school days and graduations but this month we shared the passing on of our much-loved colleagues and friend Camelia.
Like many Europeans, when the UK opened its borders to Romania, she came here to work. She left behind a beautiful pine-clad farmhouse set in acres of flush green farmland. Her hardworking work ethics more than compensated for the difficulty she had learning a new language.
When her health began to fail, she returned to the small village in the hills behind Monesti. Regular messages, photos and gifts were exchanged between her and other members of staff. At the beginning of September her health further deteriorated, and, on the 5th September, she passed on. On the 8th September, we stopped working midmorning and via Zoom joined her family and friends for her last journey.
As her co-worker, Dana said "Camelia was a great person, a lovely lady who, all the time had make-up on her face, a good helper, colleague. I remember all the time, her smile; she had a beautiful smile. She's gone earlier. I'm sorry for this sad loss."
And her close friend and next-door neighbour Christina wanted this posted on our blog.

My memories. Although we work in a factory environment, Camelia was still immaculate with her hair, make-up and dress. This sense of pride seamlessly transferred into her work. She was a loyal member of staff. I will remember her care, constant smile and gentle nature.
Often people will raise a glass in celebration, we at Walnut Tree will crunch on peanuts coated with chilli, munch on sweet and tangy kiwi and suck on the rich dark chocolate that is concealing a piece of stem ginger.
Camelia, you might not physically be with us, but you are always with us in thoughts and actions.
Walnut Tree Gifts is one of the UK's leading packers of superior quality dried fruit, nuts and chocolate. We've been working in partnership with high-quality retailers since 1995. We are privileged to supply prestigious London stores, palaces, castles, stately homes, garden centres, delicatessens, farm shops, hamper companies, department stores and gift shops with corporate or Walnut Tree custom made gifts. To find out more about our delicious products click here Luxury dried fruit gift tray selection
For more information call 020 8236 0648 or email bev@walnut.gifts