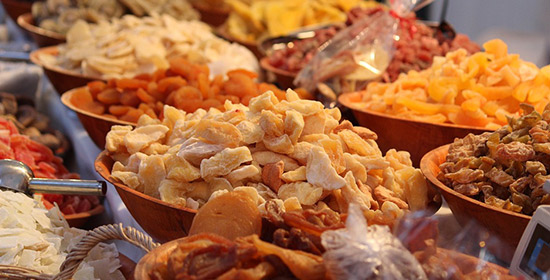 Better For You Snacks- dried fruits and nuts
Better For You Snacks- dried fruits and nuts. It seems to me that no one is where they should be. We are all doing what we usually do in a slightly disjointed manner. Due to the pandemic, we have cancelled our overseas holiday plans, have been curtailed, family get together are weirdly distanced, and basis outings need more planning. I'm feeling high levels of uncertainty which feed into my feelings of stress and anxiety. Our daily lives have, and the wellbeing of the nation is suffering.
I, for one, have been regularly turning to sweet snacking foods to try and lift my moods, buffer the effect and escape. For me, the moments of comfort are intense and satisfying. As a result, my waistline is becoming difficult to define. This visual impact has created another rafter of upset. My clothes are too tight and going shopping for the next size UP is not a thing. It will just add to my angst.
If you put COVID-19 and food patterns in your Google bar, there are numerous articles about the increase of snacking as a nation, every newspaper and magazine has an article about weight gain or loss. I am not alone, and it's reassuring to know that my behaviour pattern is perfectly normal.
What I need to do is to acknowledge that something needs to change. I'm slowly getting in that zone. I recognise that I reach for the sweet snack foods when challenged or to cheer me up. Even if it's momentarily, it seems to be my new default position.
 I concede that this can't continue; I must dig deep and take some control over what I put in my mouth. No one else will. 
My plan is simple when I want to snack I will, no change there. However, what I snack on will change. No more melt in the mouth shortbread biscuits, no more sneaky spoons of creamy, dreamy chocolate ice cream and no more cheese and crackers at in the afternoon. 
Instead, I will eat what the press is now classifying as "better-for-you-snacks" of fruit, dried or fresh, natural nuts and vegetables. Many of them available from Walnut Tree. My intake of these food types will not be restricted. These first steps will reduce my calorie intake and hopefully help me wean myself off sugar, chocolate and butter. Alcohol will be my next step.
However, I recognise that we will continue to face feelings of uncertainty for at least the next twelve months. So I recommend a slowly slowly approach.  
Walnut Tree Gifts is one of the UK's leading packers of superior quality dried fruit, nuts and chocolate. We've been working in partnership with high-quality retailers since 1995. We are privileged to supply prestigious London stores, palaces, castles, stately homes, garden centres, delicatessens, farm shops, hamper companies, department stores and gift shops with corporate or Walnut Tree custom made gifts. To find out more about our delicious products click here Luxury dried fruit gift tray selection
For more information call 020 8236 0648 or email bev@walnut.gifts