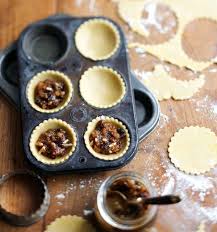 Are mince pies filled with dried fruit or minced meat?
Are mince pies filled with dried fruit or minced meat?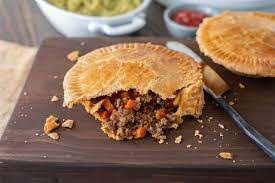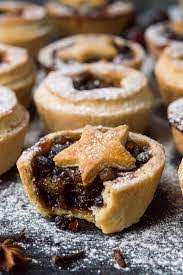 As a child, I never ate mince pies. I could never understand why my grandma made them for dessert. What's more, she served them with ice cream! It wasn't until I was in my teens that I realized they weren't mini meat pies, but sweet pastry cups filled with spiced dried fruits.
But I always wondered, Are mince pies filled with dried fruit or minced meat?
Mince pies became a popular treat around the festive period thanks to a tradition from the middle ages, which saw people eat one a day for 12 days from Christmas to Twelfth Night.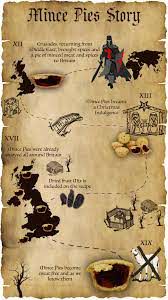 The concept of a meal finished with a dedicated sweet dessert was unknown until the 17th century. Before that, it was perfectly acceptable to use sweet ingredients in meat dishes. In medieval times sweetness came courtesy of honey or apples, pears and plums, which were easily available to the population. Dried figs, dates along with spices such as saffron and ginger, were the preserve of the wealthy. They needed to be imported and formed part of the silk route. Having your kitchen staff cook with exotic dried fruit was one way to show your peers just how much money you had. It was a status symbol.
Our mince pies undoubtedly have medieval origins, although they would not immediately recognize them. Pie crusts were known as coffins and used as a vessel to cook delicate foods or house pre-boiled meat fillings. Historically, the pastry was little more than flour mixed with water to form a mouldable dough. Everyone discarded it once you had eaten the contents of the pie.
It's hard to know precisely when eat was removed from the mince pie. Eliza Acton's mincemeat recipe in 'Modern Cookery for Private Families' (1845) includes ox tongue, and 'Mrs Beeton's Household Management' (1861) printed two recipes for mincemeat, one with and one without meat. Although later editions only included the meat-free version.
Suffice it to say that by the twentieth century the only trace of meat in the mince pie was the suet, and a vegetarian or vegan alternative can replace even this.
Trivial facts
There is a common myth that the Puritans brought a stop to the fun – upon gaining power in the mid-17th century, they abolished Christmas and censured mince pies along with other "idolatries" of Catholicism.
A 'mince pie map' of the UK, based on a survey of 2,000 adults, revealed Liverpudlians would eat more mince pies during this festive period than anyone else in the country. A staggering 20 mince pies per person. Birmingham residents will eat 16 mince pies per person; the national average is 15 per person.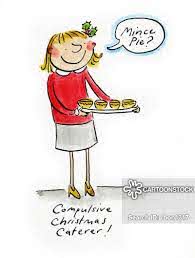 And don't forget
You're supposed to eat mince pies in silence, not wolf them down, and make a wish when you eat your first one of the year. It's bad luck to cut them with a knife. Oh, and it's considered bad luck to refuse one or two!
This year if you or your kitchen staff are going to make mince pies, Walnut Tree has a good range of quality dried fruits. Try adding a handful of cranberries or cherries an extra treat for those with vegans and vegetarians diets.
Read more about us, our story, the Great Taste Awards we've won and why we have a passion for superior tasting gifts and snacks.
Walnut Tree Gifts is one of the UK's leading packers of superior quality dried fruit, nuts and chocolate. We've been working in partnership with high-quality retailers since 1995. We are privileged to supply prestigious London stores, palaces, castles, stately homes, garden centres, delicatessens, farm shops, hamper companies, department stores and gift shops with corporate or Walnut Tree custom made gifts.
We're the only company with Great Taste Awards for marron glacé, glacé fruit, dark chocolate ginger and pate de fruit, so you're never more than a click away from some delicious delicacies. The website is open 24/7. We will despatch your order within 48 hours.
All gifts purchased included complimentary gift bags and card. Choosing a meaningful gift can be difficult – we're always happy to offer advice. Call or email us. We pride ourselves on our excellent service.
You'll be delighted to know that as you're buying directly from the source, you'll be getting excellent value for your money. And if you're not happy with your purchase, we'll refund or replace it.
This year, Walnut Tree is supporting Future Dreams Breast Cancer Charity with dried fruit and nuts for the care packages they distribute to patients in hospitals throughout London.