International Women's Day
As described by their website ... International Woman's Day is powered by the collective efforts of all.
But what is International Women's Day?
It is celebrated annually on 8th March. Dedicated to encouraging all people to actively
Read More

ThePurim
Top Customs and Traditions
Purim, or as it's sometimes known as "The Festival of Lots", is a Jewish festival celebrated annually on the 14th day of the Hebrew month of Adar. Usually, during February. The backdrop is the Persian Empire of the 4th century BCE. With territories that extended over
Read More
Health Benefits of Almonds
National Almond Day. 16th February.
10 Facts and Health Benefits of Almonds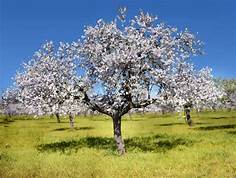 1.General information about almonds
Health Benefits of Almonds. It's National Almond Day on the 16th February so here's
Read More
Valentines Day Valentines Day, sometimes called Saint Valentines Day or the Feast of Saint Valentine, is celebrated worldwide on 14th February.
The History of Valentines Day

Several Christian martyrs named Valentine have been honoured on this feast day. The most
Read More
Chinese New Year
The Chinese New Year, also known as the Spring Festival. Firstly it is the most important and widely celebrated festival in China. Secondly, the celebrations are shared globally as its cultural message of joy and harmony, sharing and blessing are universal values. 
The celebrations usually last for
Read More